Florida Precalculus Honors includes a wealth of print and digital resources that lead to mastery of the Mathematics Florida Standards
Download Overview Brochure >
Start Digital Review >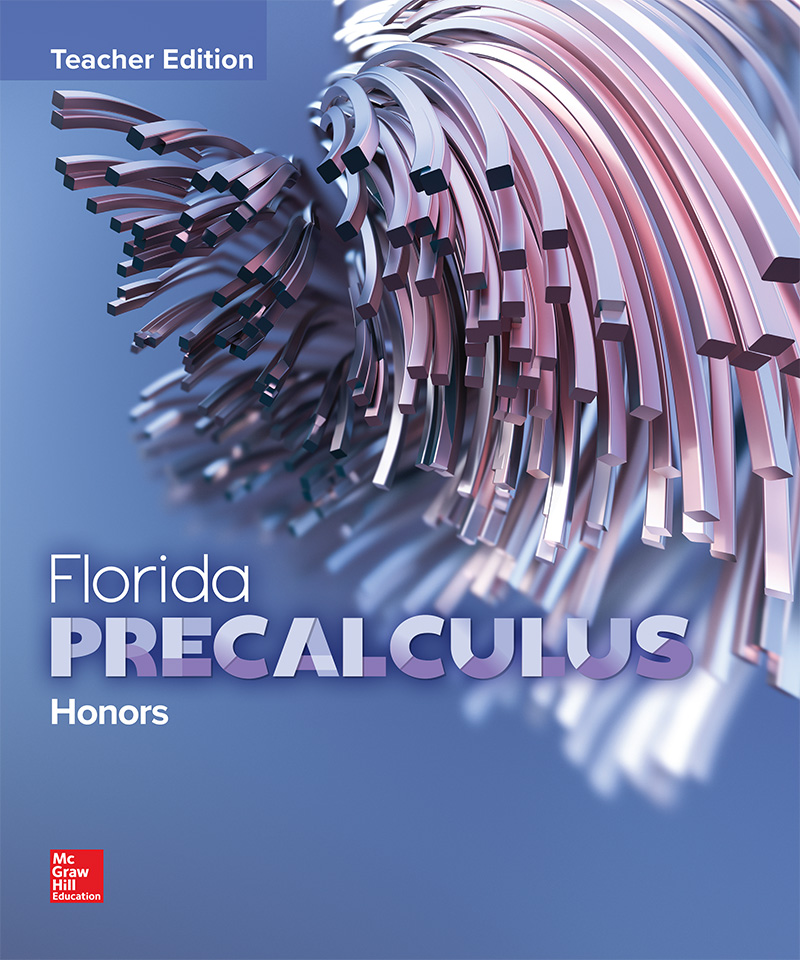 The Teacher Edition offers resources and strategies to assist teachers in tailoring instructions to meet the needs of all students.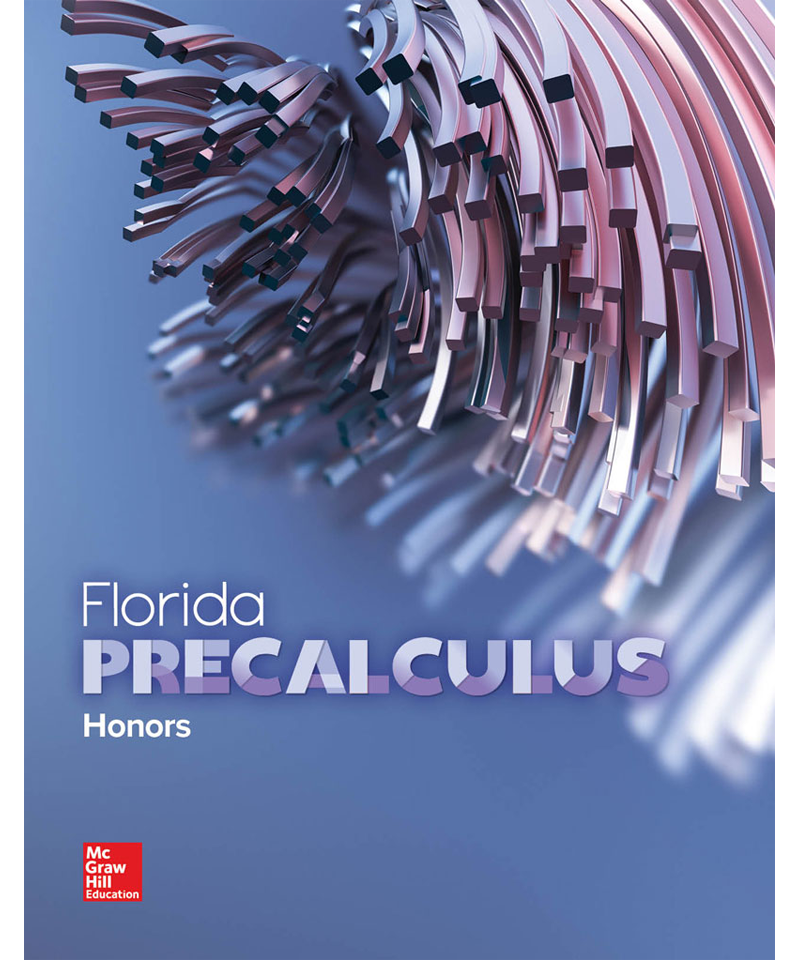 The Student Edition connects real-world concepts and skills to demonstrate relevance to students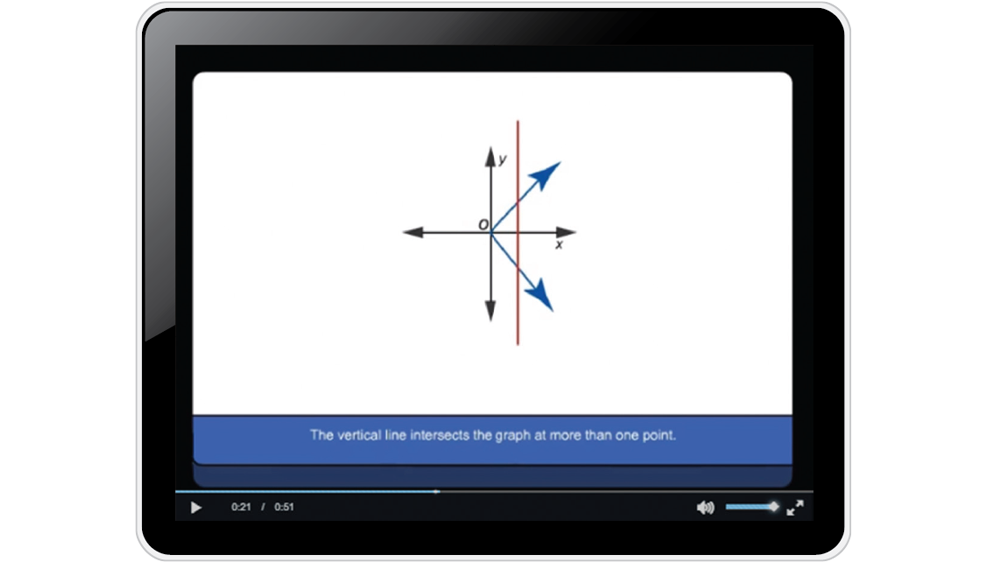 The online Teacher Center provides access to lesson plans, editable and assignable worksheets, and over 5,000 digitally assignable problems in eAssessment.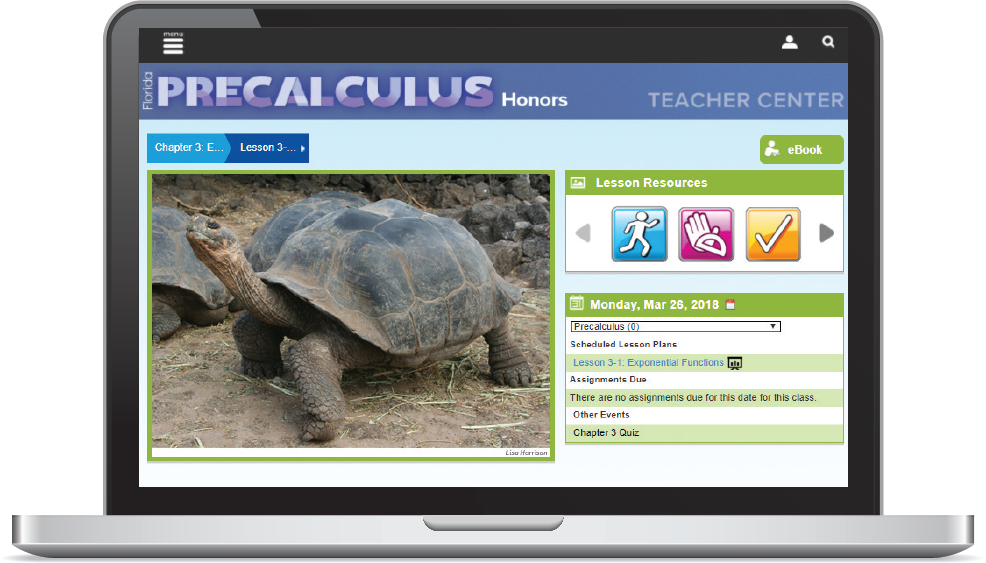 The online Student Center includes personal tutors and animations to demonstrate concepts, plus convenient access to class resources and the student eBook.
ALEKS is Designed to Ensure Mastery!​
ALEKS maps each student's evolving knowledge state and continuously refines the way topics are connected to each other. By presenting the topics a student is most ready to learn next, ALEKS ensures a mastery rate of more​ than 90 percent. ​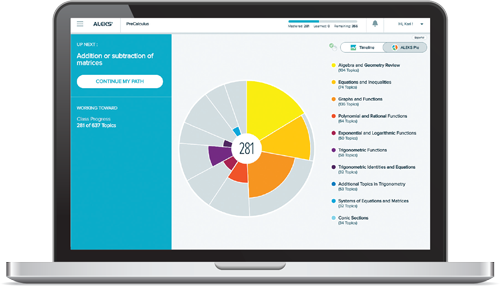 Introduce online, individualized​ math learning and assessment​ to identify gaps in student​ knowledge​
Features an adaptive learning​ environment with open-response​ questioning​
Access programs from home or​ school anytime via a web-based​ interface​
Choose bilingual courses in English and Spanish​
Utilize QuickTables, a math fact mastery program for basic math skill practice​ and remediation​
Meet your classroom needs with flexible implementation options​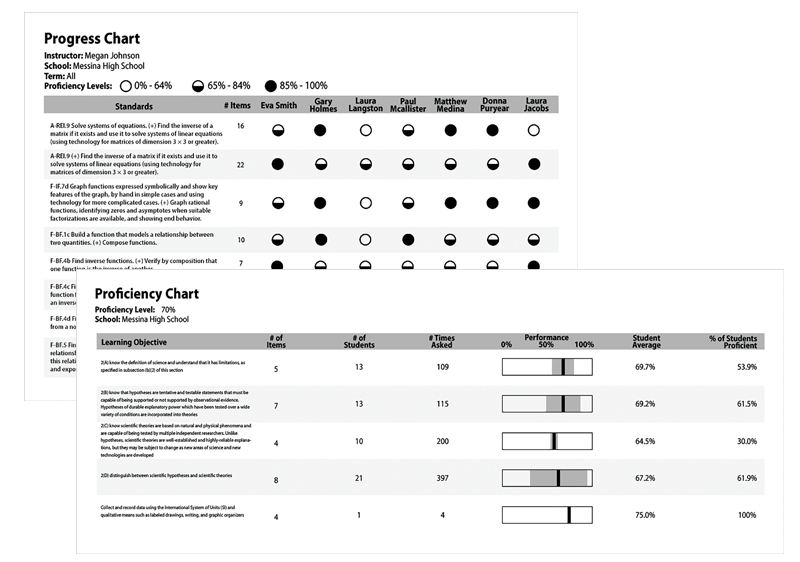 Assessment
Florida Precalculus Honors incorporates many assessment options,​ including multiple choice and open-ended questions, plus the ability to​ add custom questions. Online assessments are graded in real-time so​ teachers can use data to make on-the-spot instructional decisions for the​ entire class or individual students.​
Use Precise and Customized​
Tests with eAssessment​
Continue your review Florida Precalculus Honors