McGraw Hill Higher Education Online
learning platforms & education tools
Search our affordable eBooks, courseware, and textbooks.
Online learning, support, and tools at your fingertips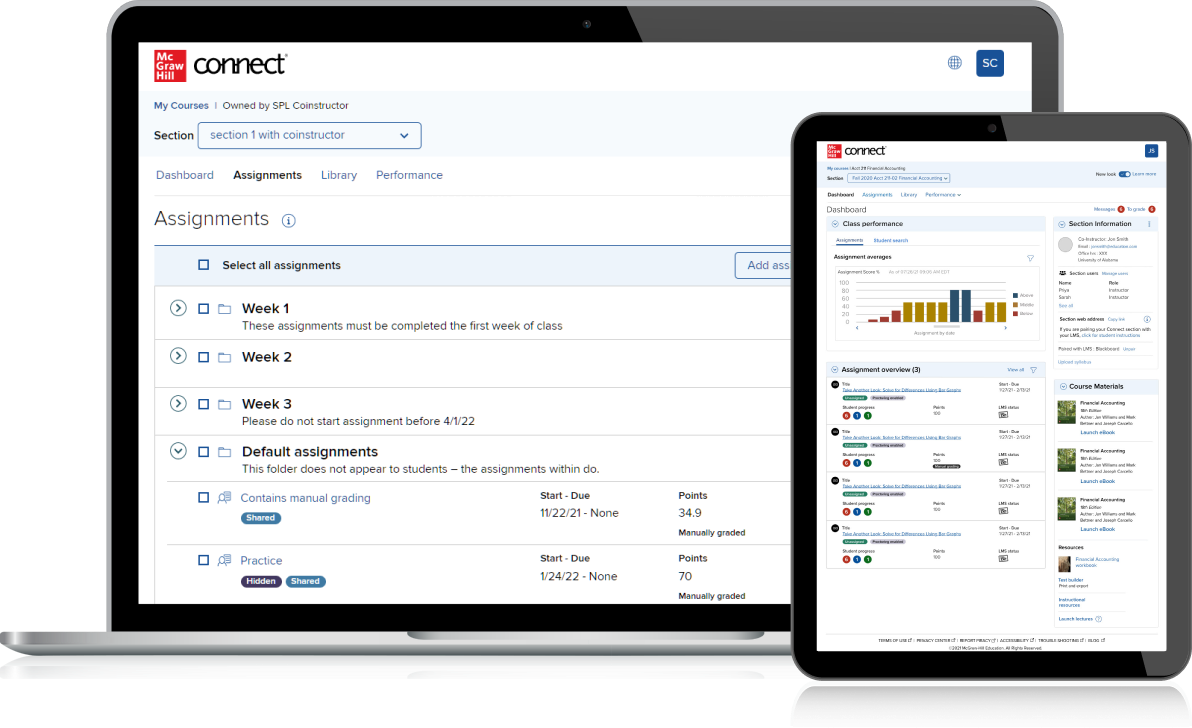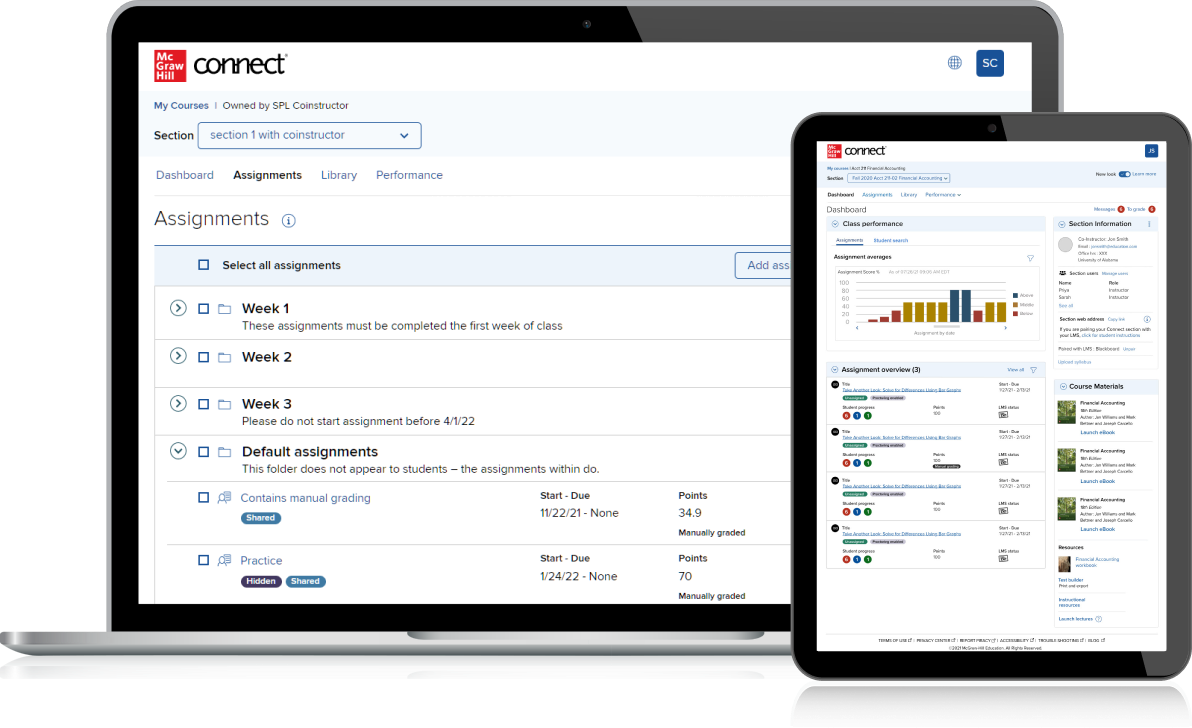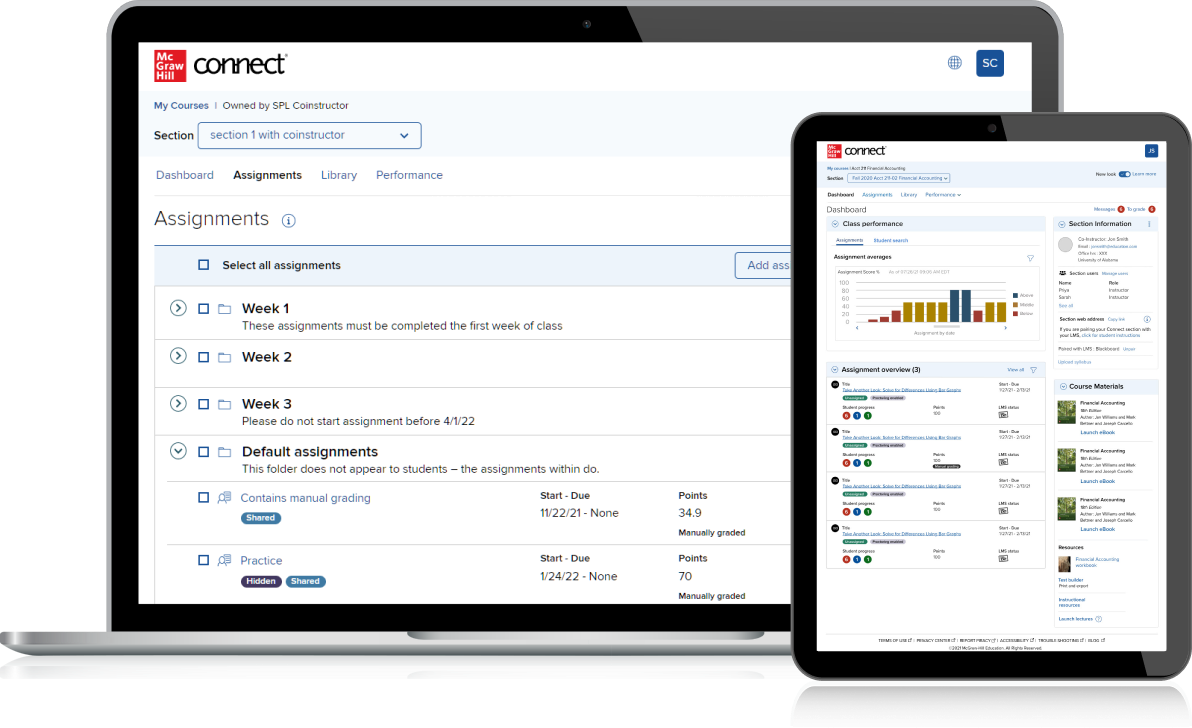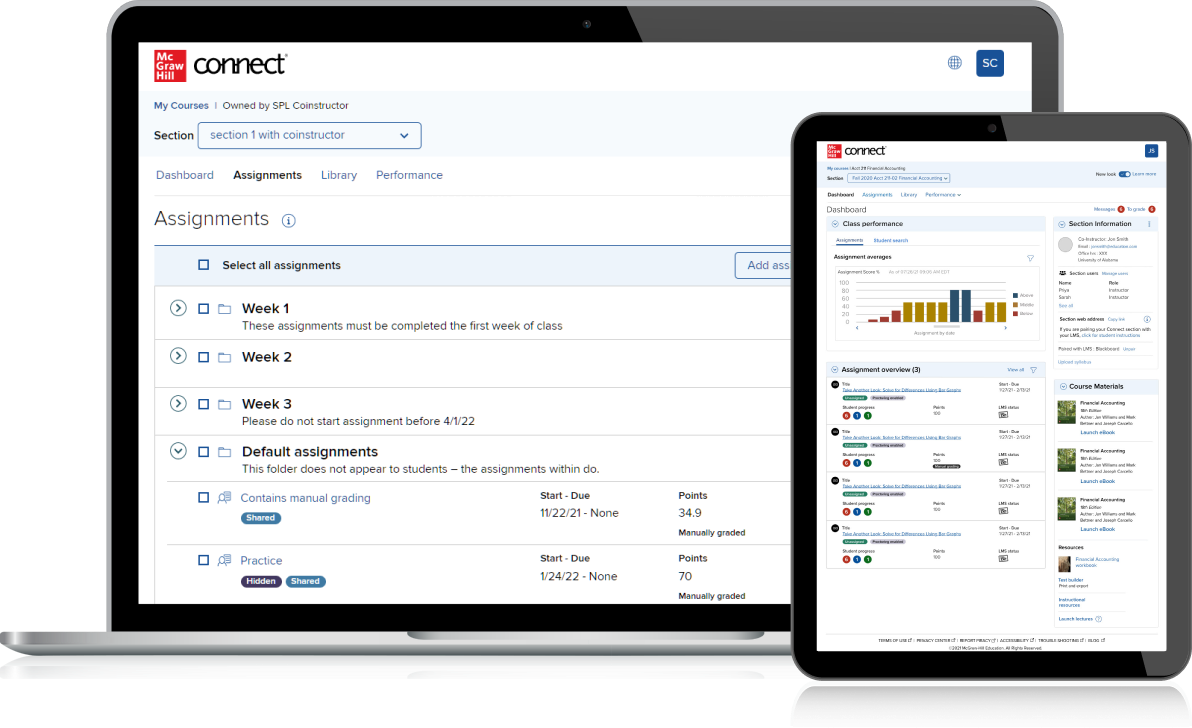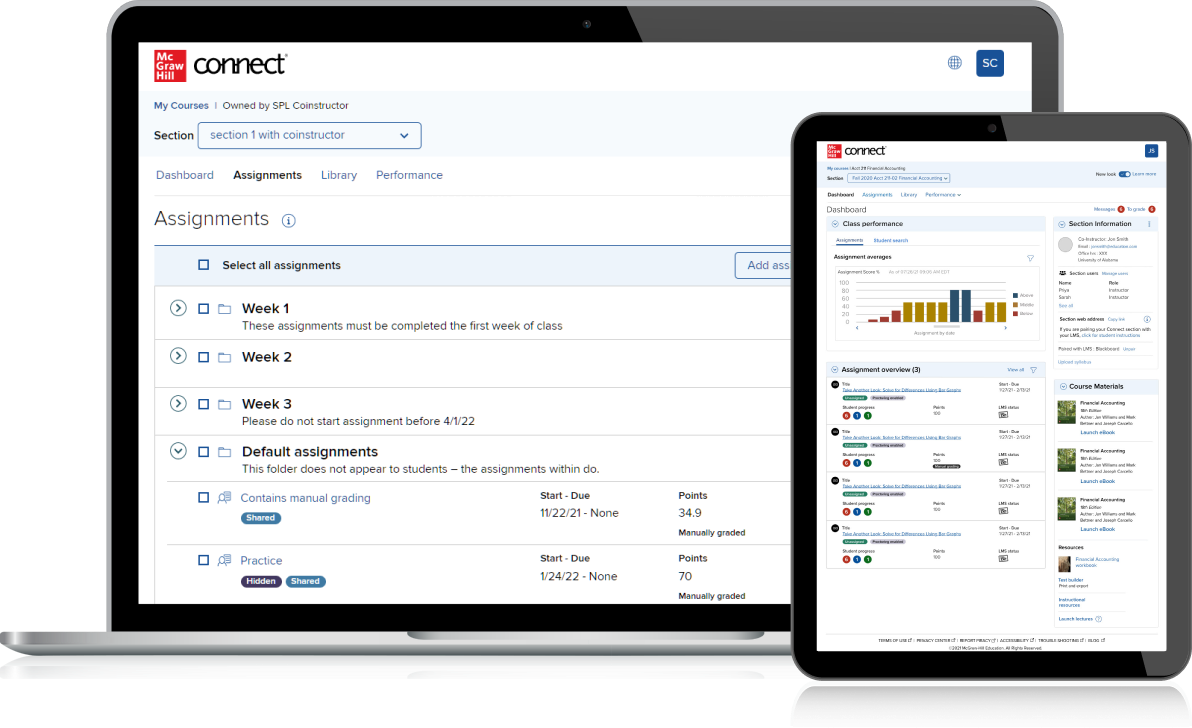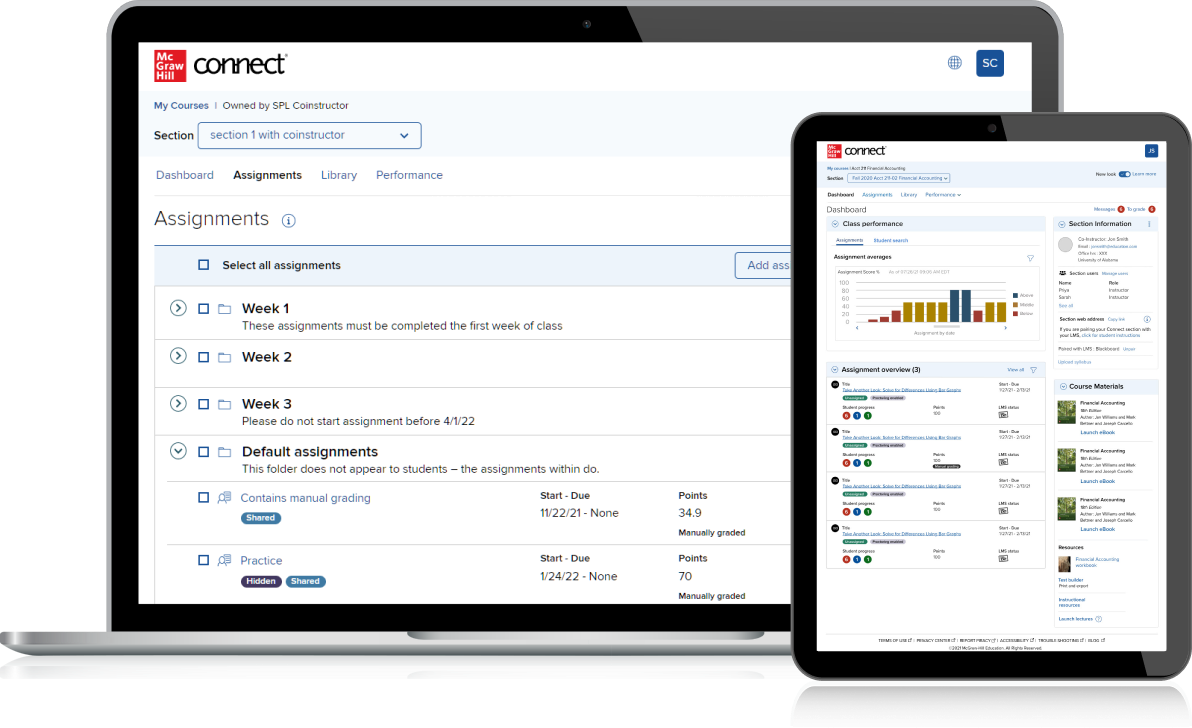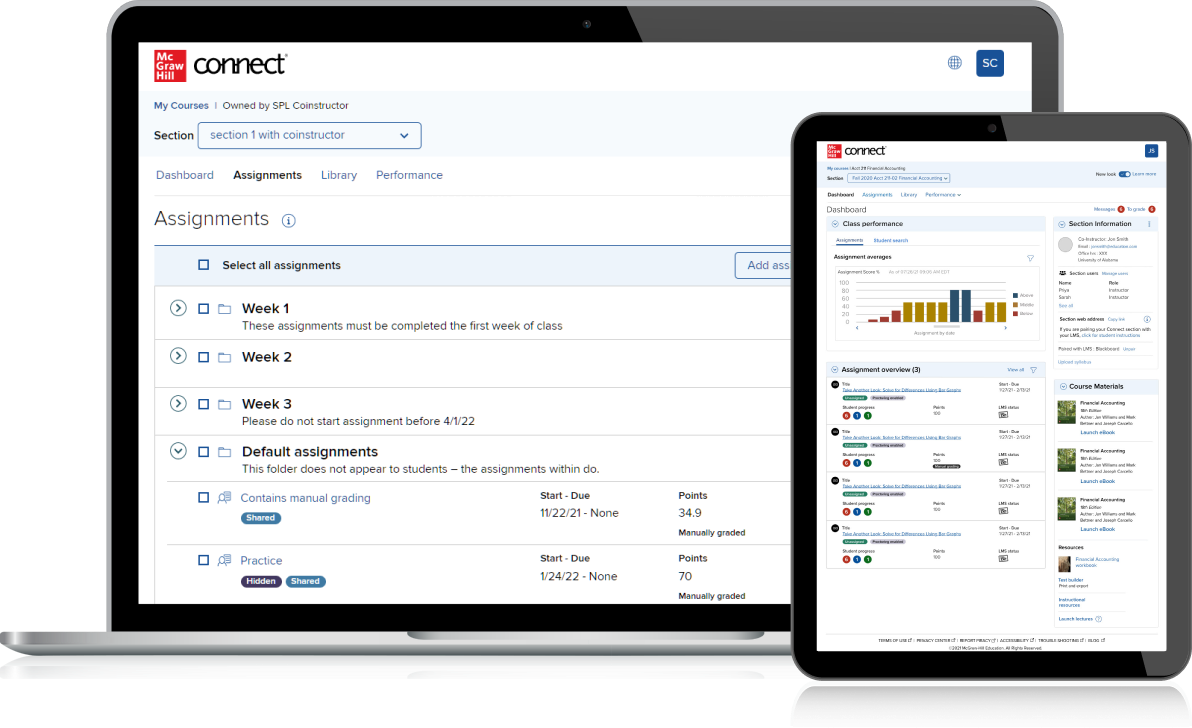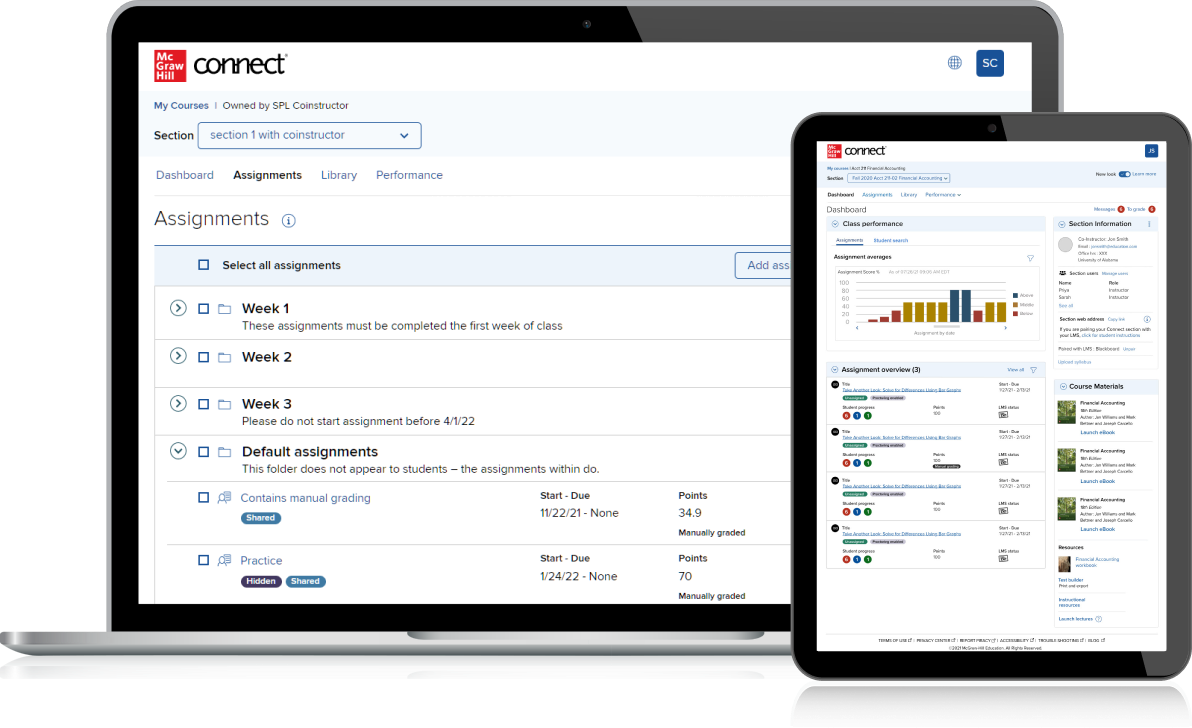 New McGraw Hill Connect updates: fewer clicks, new co-instructor privileges
Student success begins with you and a courseware solution that supports your teaching style. That's why we've made significant improvements to the instructor workflows in Connect, and added features designed to make managing your course even easier.
Find digital learning platform support and start the term strong
Bookmark our Support at Every Step site and set up your course, build your syllabus, and more.
Instructor support
Student support

Download The Jed Foundation's Faculty Guide to Supporting Student Mental Health
Get the resources you need to support a culture of care in your classroom.
Download guide
McGraw Hill Business Program:


Supercharge your students' readiness
McGraw Hill's Business Program exists to supercharge your students' readiness, through their college experience and for their careers. As the market leader, McGraw Hill will help your students stay engaged and motivated while acquiring the quantitative and soft skills they need to succeed—from analytics to communication.
McGraw Hill Blog
The McGraw Hill Blog is full of content from instructors and students featuring articles written in conjunction with The Jed Foundation, videos, case studies, classroom best practices, and tips for success.