Guide Your Students to Discovery
We provide you with resources and support that align to your distinctive teaching style and your students' individual learning paths.
Research-backed pedagogy, personalized digital tools, and engaging curriculum can empower you to help your students find their path and drive their own success, all while simplifying your daily workflow.
Meet the Needs of Every Learner
All elements of a student's life influence their journey as a learner. We help you care for, challenge, and celebrate every student in the context of their lived experience and evolving needs.
Equitable instruction considers students' unique needs, challenges, and strengths, as well as their culture, lived experiences, and the context in which they learn and grow. The road to truly equitable education is full of obstacles, but we must continue to strive for a more equitable future.
Make Connections & Foster Relationships
You deserve the time and opportunity to connect with other educators, experts and parents that help your students thrive. We're here to collaborate with you and help you overcome obstacles.
Learning communities are made up of people. Subsequently, they're constantly evolving, sometimes a bit messy, and always collaborative. Embrace your roles as a teacher, learner, and leader by fostering relationships and expanding your network.
Expand Your Classroom's Possibilities
Educators are creative problem-solvers, continually striving to break down barriers to learning. Together, we can set new boundaries for what's possible, designing tomorrow's classroom with technology that enables you to personalize, engage, and inspire.
Education is changing. Your instincts and creativity, complemented by powerful tools, shape the classroom of tomorrow: a space where truly personalized, student-centered learning meets the needs to every student.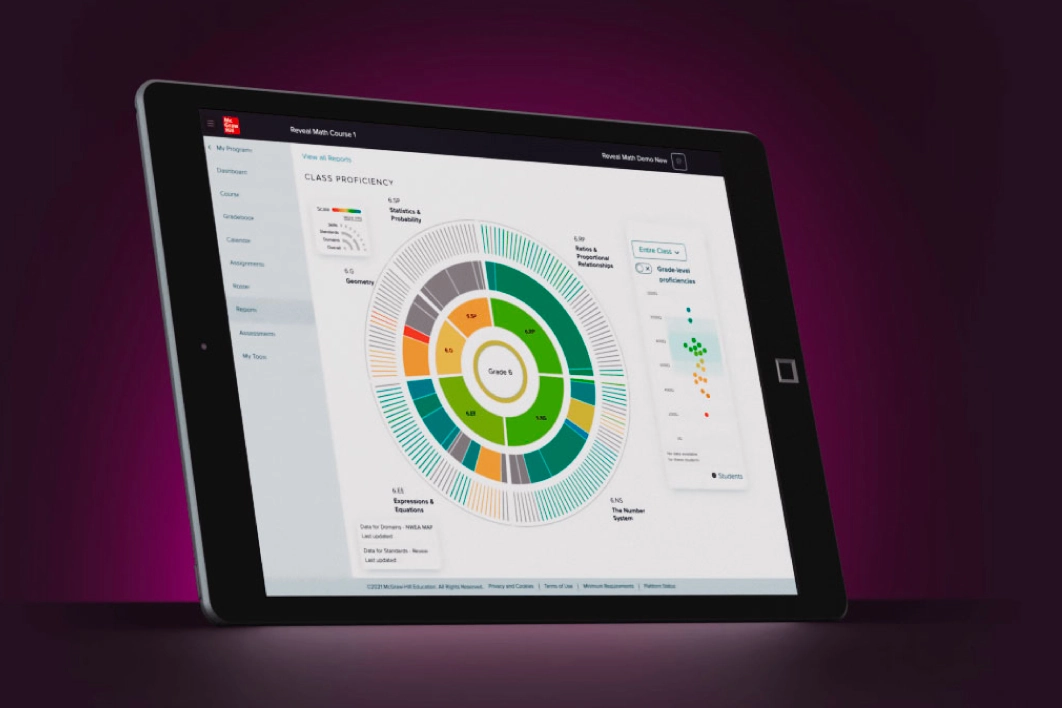 Introducing McGraw Hill Plus for PreK–12
Empowering teachers to place every learner on a unique path to growth.