Welcome to Inspire Science

Phenomena-Fueled Learning
Children (and adults too!) live in a world full of the unknown—one ruled by phenomena big and small that inspire us to pose hypotheses, make observations, ask questions, and seek explanations in order to increase understanding. Let's explore our phenomenal world.
Foundations of Inspire Science
Guided by the 5E Model
Driven by phenomena, the research-based 5E model prompts students to engage with and explore natural phenomena in the world around them. As they delve into an array of informational texts, supportive resources, and interactive activities, students explain their understanding of a phenomenon and elaborate by applying their knowledge to new contexts. Finally, students revisit and evaluate the phenomenon at hand so teachers can gauge progress and assess understanding.
Phenomena-Driven from Start to Finish
Inspire Science opens every unit, module, and lesson with engaging, real-world phenomena, piquing students' curiosity by prompting them to ask questions. As they traverse the phenomena cycle, students use their inquiry skills and the Claim, Evidence, Reasoning (CER) framework to investigate and explain the phenomena at hand. As students learn more about each module-level phenomenon, they build critical foundational knowledge that will help them explain the anchoring module phenomenon.
Learning in Three Dimensions
Rooted in the NGSS-aligned, three-dimensional learning framework, Inspire Science takes an application-based approach to student learning. Each of the three dimensions—Science and Engineering Practices, Disciplinary Core Ideas, and Crosscutting Concepts—work together to nurture deep, holistic understanding and scientific literacy. When students learn to think three-dimensionally in line with Performance Expectations, they're better able to make sense of scientific phenomena and solve real-world problems.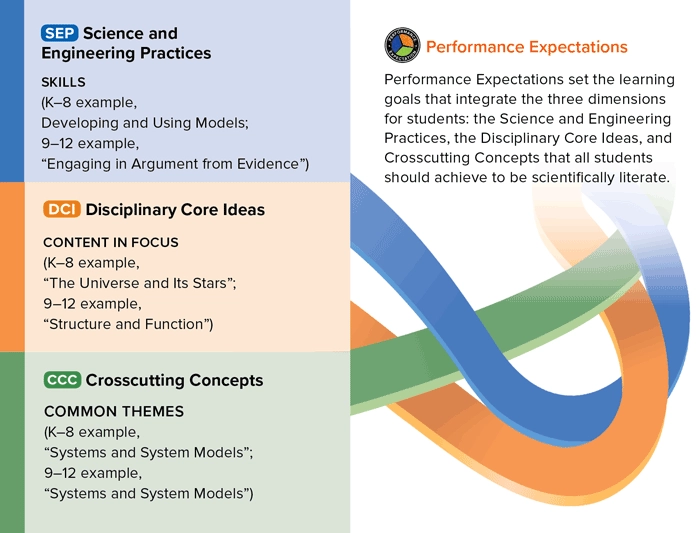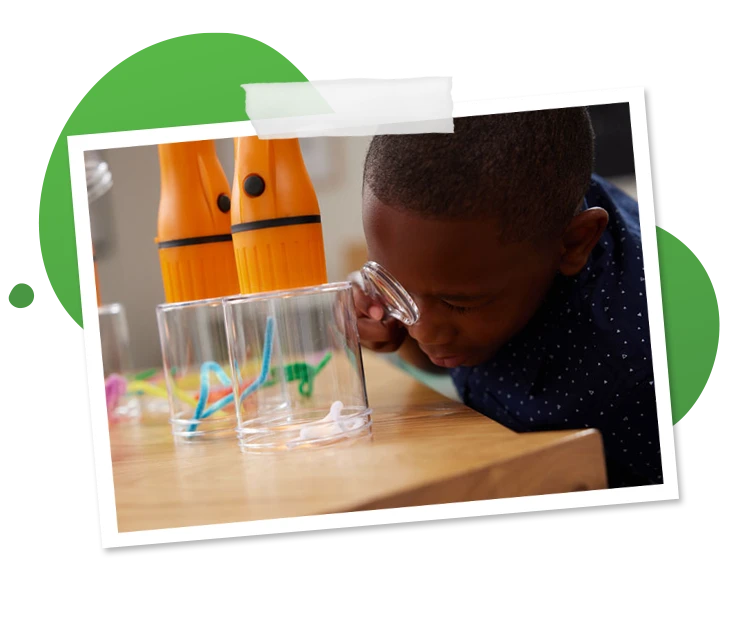 Hands-On Learning
Real scientists get their hands dirty. By conducting hands-on investigations, students can apply their scientific knowledge to real-world problems, building meaningful connections to the material that will stick with them well into the future. Featuring both physical and digital labs, Inspire Science provides every student with the tools to learn by doing.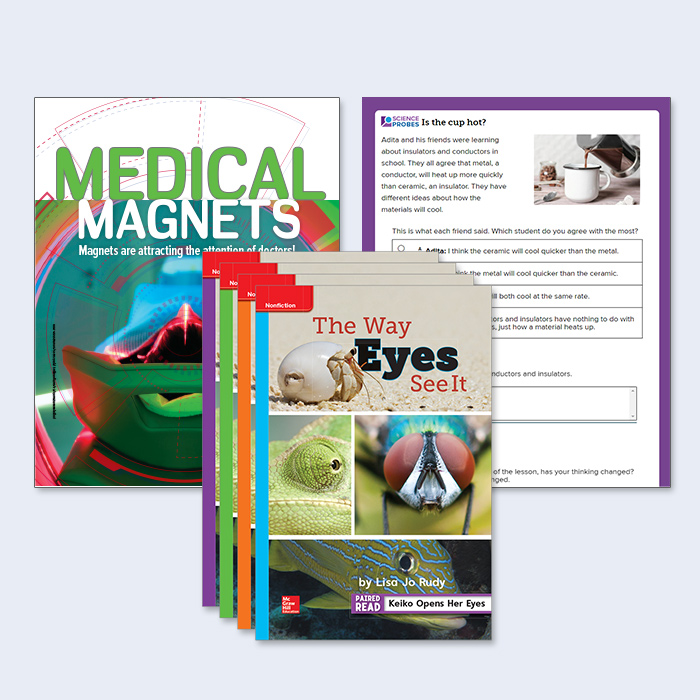 Differentiated Instruction
Inspire Science incorporates research-based Universal Design Learning Principles to ensure that all students have access to rigorous material. The Teacher's Edition features robust differentiation and practical strategy support for Approaching Level, On Level, Beyond Level, and English Language Learners.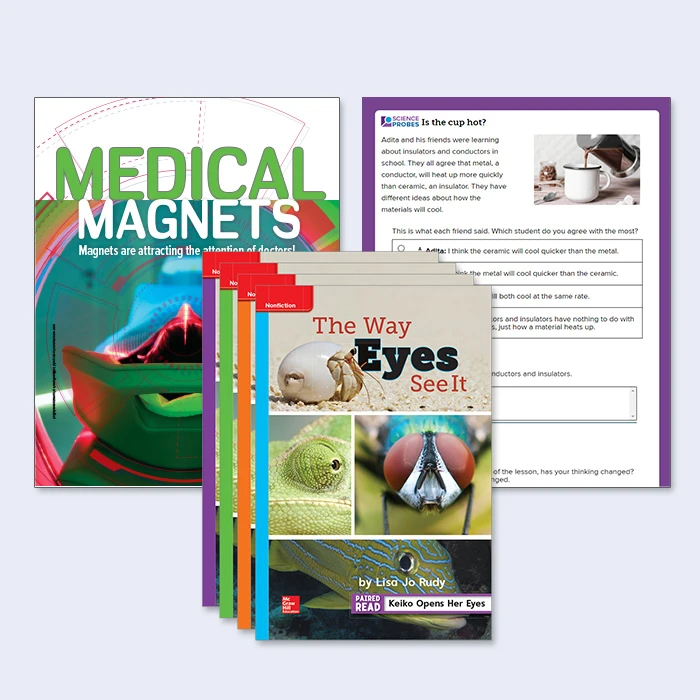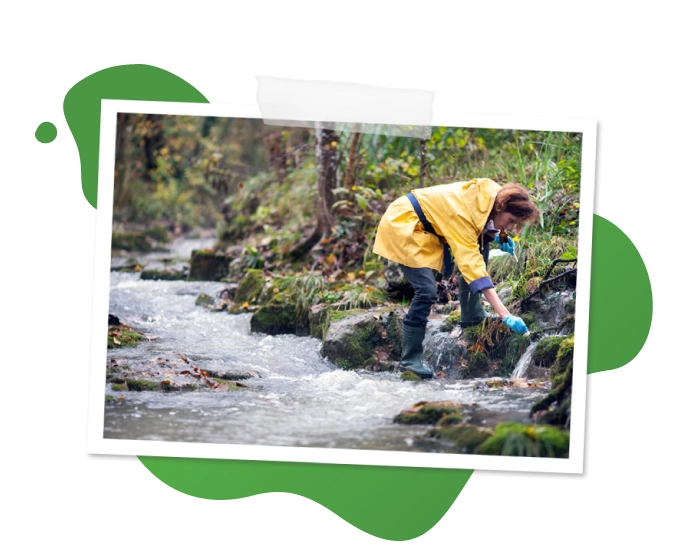 Real-World
STEM Connections
To drive more students toward careers in Science, Technology, Engineering, and Math (STEM), Inspire Science connects each module and lesson to a diverse selection of STEM careers—setting students on the path toward career and college readiness as early as elementary school.