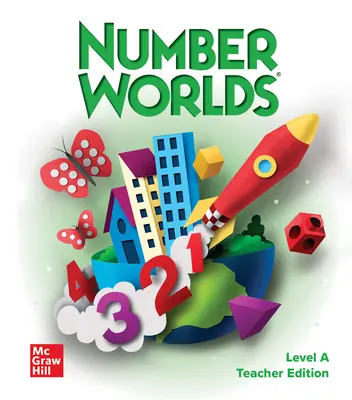 Number Worlds® 2024 is a PreK-8 math prevention and intervention program with decades of proven results.  In Prek-1, the program is designed as a preventative to potential difficulties with mathematical understanding.  At grades 2-8, the program provides targeted intervention instruction in mathematical understanding to bring students who are behind up to grade-level proficiency.  Student materials are available in English and Spanish.


Educators asked, and we listened–this revolutionary program:

■ is supported by long-standing research and efficacy.
■ offers remediation instruction for students who are behind in math skills.
■ provides multiple implementation models for abbreviated and extended instruction.
■ complements any core math program.
■ empowers students to build conceptual understanding, procedural skills, and fluency, and apply their knowledge in real-life scenarios.
■ supports multiple learning modalities with digital components, interactive activities, hands-on learning, and adaptive practice powered by Building Blocks.
■ offers a seamless, fully-digital user experience with hands-on manipulative sand optional print materials to support in-person, remote, or hybrid learning and instruction.
■ equips teachers with effective Tier2 and Tier 3 instruction, in-lesson differentiated support for ELL students, and Spanish equity for students.