A Social Studies Learning System
McGraw-Hill networks™
A Social Studies Learning System
McGraw-Hill networks™
A Social Studies Learning System
ENGAGE STUDENTS OF TODAY, INSPIRE CITIZENS OF TOMORROW
McGraw-Hill Networks™ is a dynamic student-centered program that helps teachers prepare students to be successful in college, careers, and civic life.
EXPLORE MORE
Rigorous, age-appropriate content highlights diverse perspectives, integrates primary sources, and makes relevant connections to bring the subject area to life. Dynamic digital resources draw students in.
DISCOVER MORE
Project-based and inquiry activities ignite curiosity and facilitate critical thinking, teaching students how to analyze sources, cite evidence, and take informed action.
DO MORE
Customizable lesson plans and classroom management tools save time, while point-of-use differentiation strategies and authentic ELL support meet every student where they are.
INSPIRE ACTIVE CITIZENSHIP
Stimulate collaboration, problem solving, debate, action, and draw connections to today. By demonstrating relevancy, students realize they have the power to shape the world around them.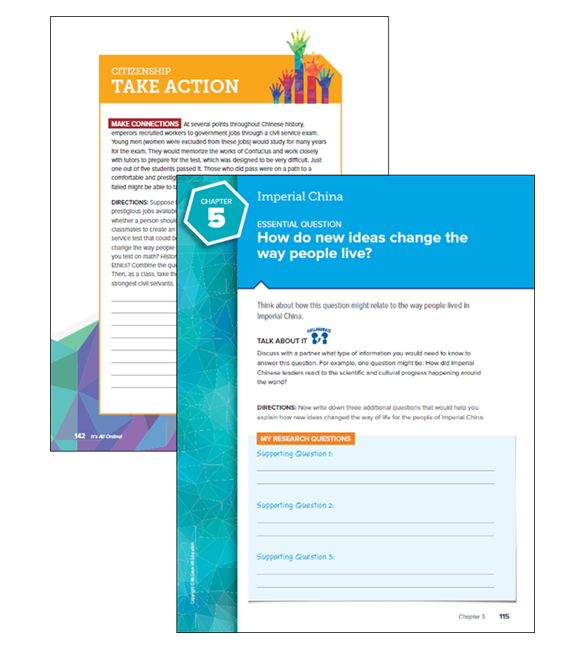 Inquiry Journals
Spark Inquiry and Promote Critical Thinking
The Inquiry Journals are interactive work texts that will equip students to think critically through active learning. By researching, evaluating sources, and completing evidence-based writing tasks, students learn how to reach informed conclusions and take action.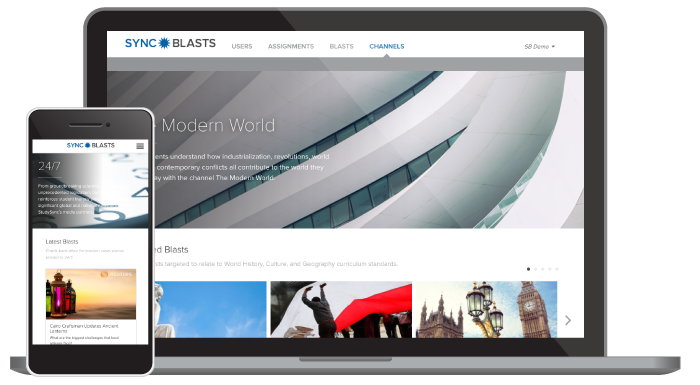 Engage Students in Conversations about Current Events
SyncBlasts offers a dynamic digital library of reading and writing assignments called Blasts that cover current events and social studies topics relevant to students' lives and the world around them. New Blasts are published each school day at three Lexile®-levels. Available in English and Spanish. Contact a Sales Rep to add SyncBlasts to your Networks™ solution.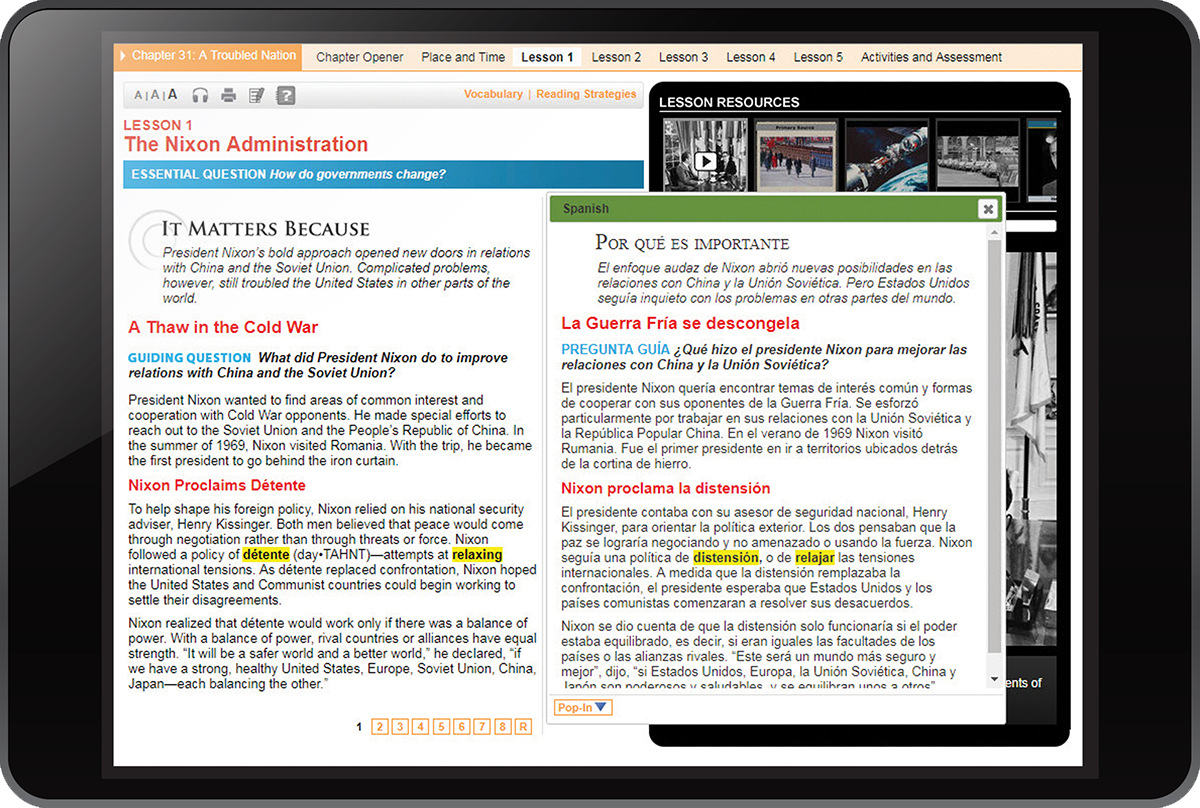 Meaningful Support for Students and Teachers
Point-of-use differentiation strategies for approaching-level, beyond-level, and ELL students
Adjustable reading levels, audio, and closed captioning
Reading Essentials and Study Guide to support below-level readers
Comprehensive Spanish language resources, with print Spanish Student Editions for select titles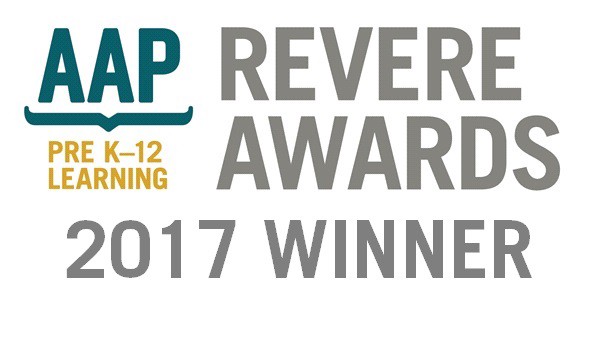 We know you know this, but let us say it again: Social Studies learning matters tremendously. Without historical knowledge, there can be no wisdom; without geographical knowledge, no understanding of the world's peoples and places; without civic education, no knowledge of liberty or responsibility, justice, or equality, and no democracy – no government of, by, and for the people.
Dr. Walter C. Parker