Getting Started with Wonders
Implementation Resources & Guides
Implementation Resources​
Getting to know a new curriculum can feel overwhelming, with new materials, new routines, and new instruction—not to mention a classroom full of new learners and personalities! As you begin your year using Wonders, here are some of the implementation resources available to help you get started. ​
​View the Implementation Resources for Wonders 2023.
Do you want to enhance your understanding and instructional delivery of the Wonders curriculum?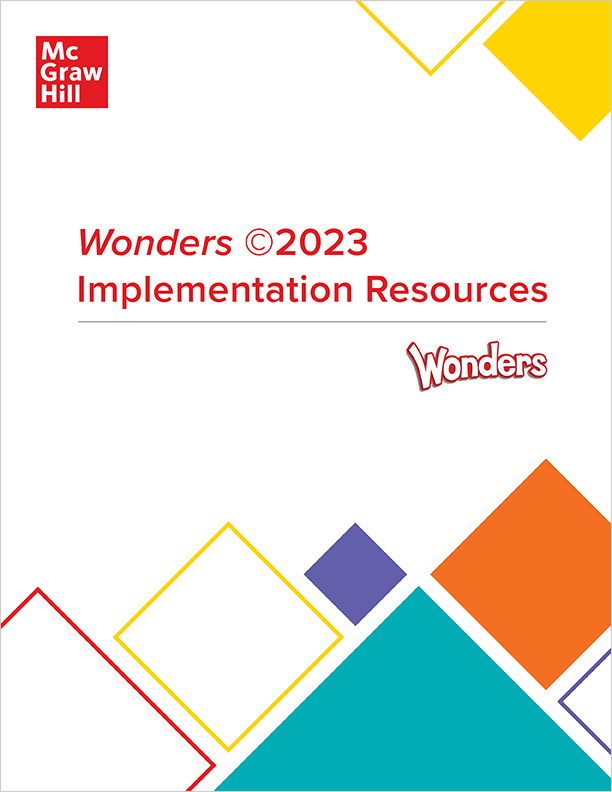 Implementation Guides​
In the "Digital Implementation Guide," you'll be introduced to the Wonders platform and its most important features such as Lesson Plans, Presentations, Resources, Assessments, and Student Editions. In the "Create a New Class Guide," you'll learn how to set up a new class with Wonders for the upcoming school year, so you can start using your digital resources.
​Data Dashboard & Reports​
The Know Your Reports guide gives users an overview of all data and reporting capabilities in Wonders. Learn about the Data Dashboard and explanations of the available reports in the Online Assessment Center and the Gradebook.