K–6 California Inspire Science
California Inspire Science provides an in-depth, collaborative, and project-based learning experience. It is designed to help you spark student interest and empower students to think critically and ask more questions. California Inspire Science is built for California NGSS, and it ensures all students are actively building mastery of the Performance Expectations. With a user-friendly instructional model, that blends the 5E approach with key California NGSS goals, it makes the transition easy and exciting. The complete Spanish program, Ciencia que Inspira, will be available 2019.
K–6 Resources At-A-Glance
California Inspire Science combines online and print resources to support student inquiry into real-world phenomena.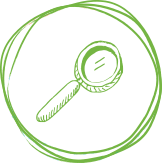 Learn More
Curious to learn more about California Inspire Science? We are here to help. Connect with your local McGraw Hill Representative.