Step by Step PreK–12 Online Ordering
We're here to support your school's purchasing needs. As of now, our warehouses are open and ready to fulfill orders. We have thousands of ISBNs available for purchase online.
Online orders can be paid for with a purchase order (you'll just enter the P.O. number), credit card, or PayPal. Here's the purchasing process in full.
Step 1: Locate the products you want to purchase.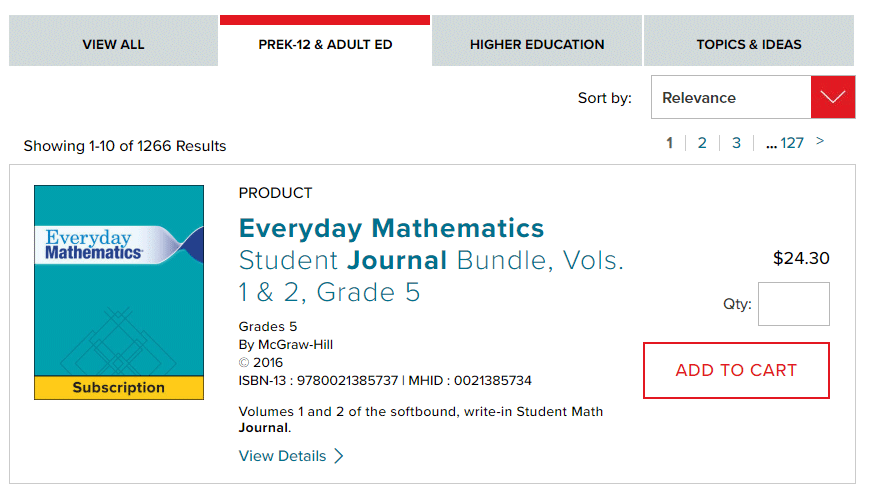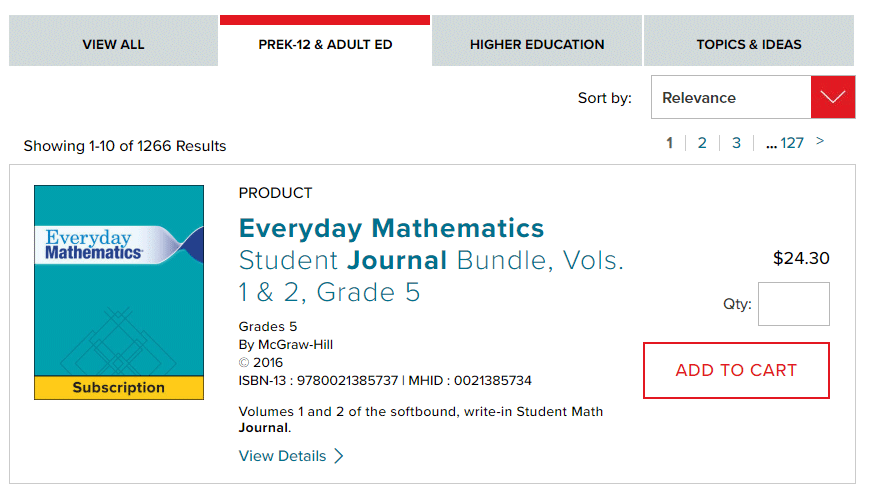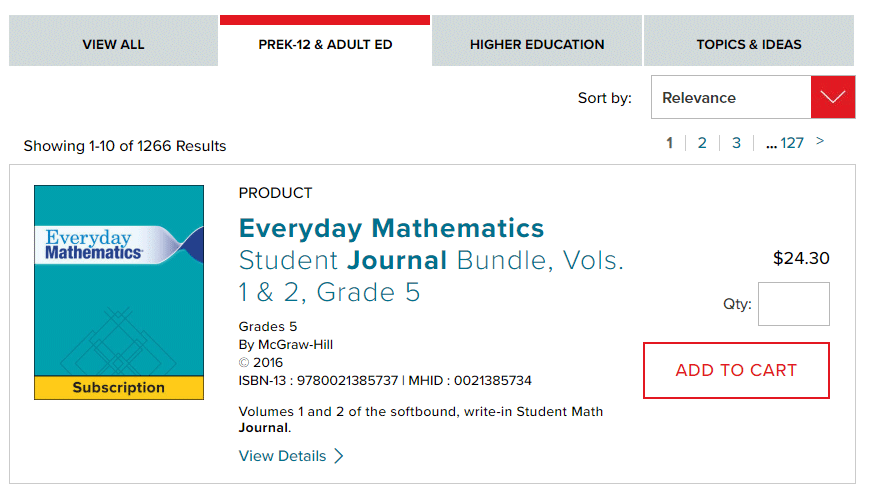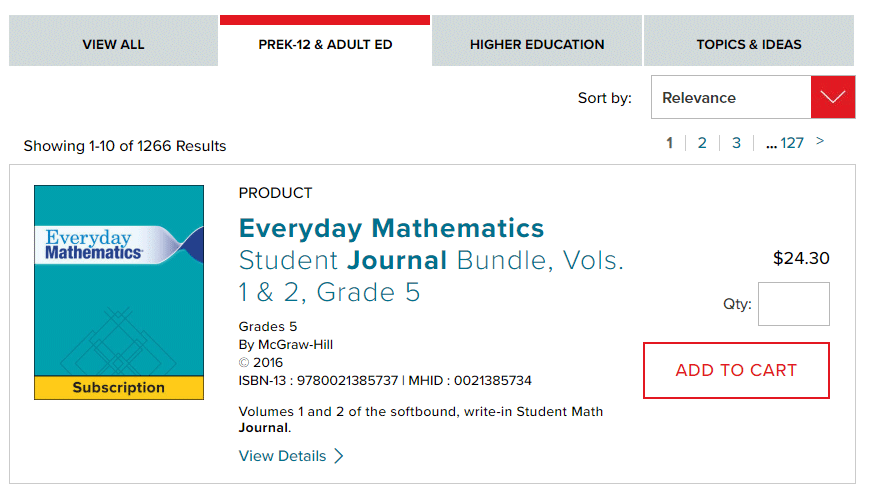 Use the search functionality above to locate your product by ISBN, title, author, or program and add it to your cart.
Step 2: Open up your cart and make sure everything looks good.
You can even estimate your shipping, which is useful if you're going to pay with a purchase order.
Click "Checkout" when you're ready to proceed.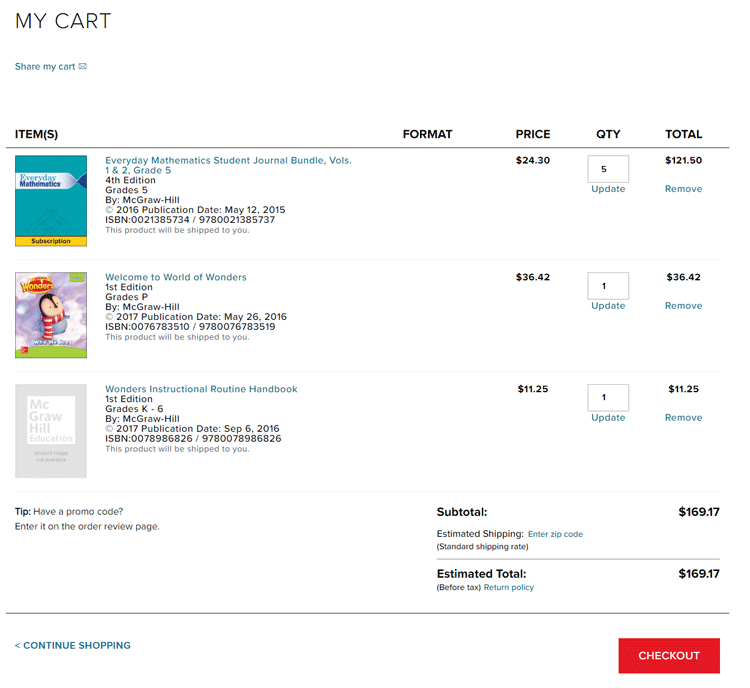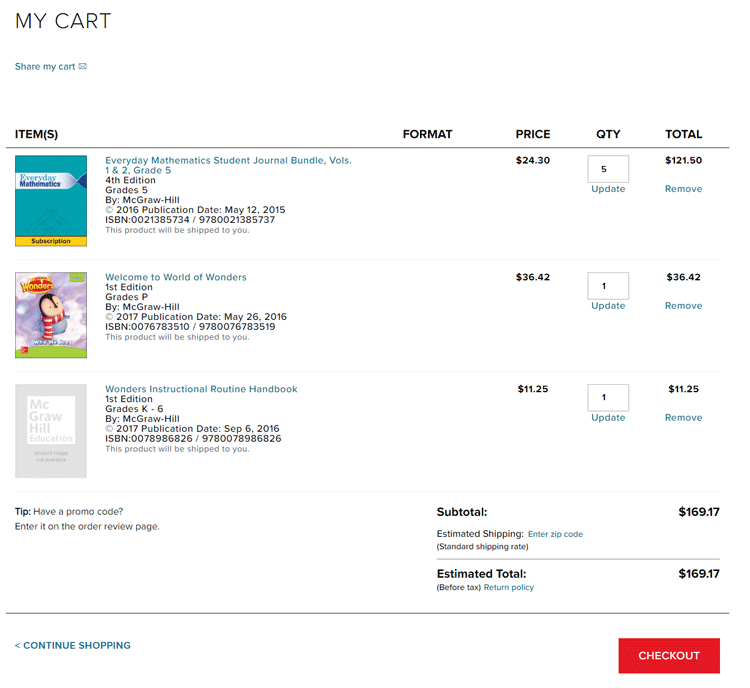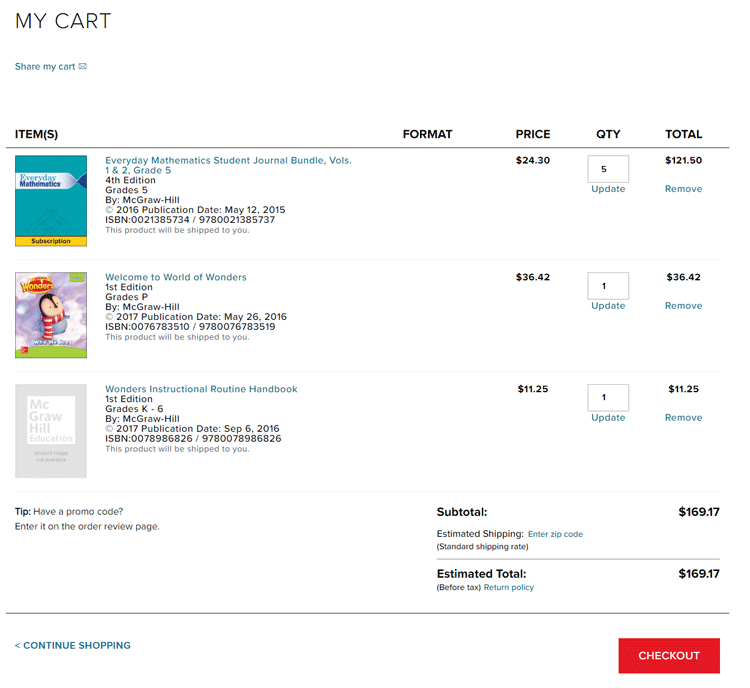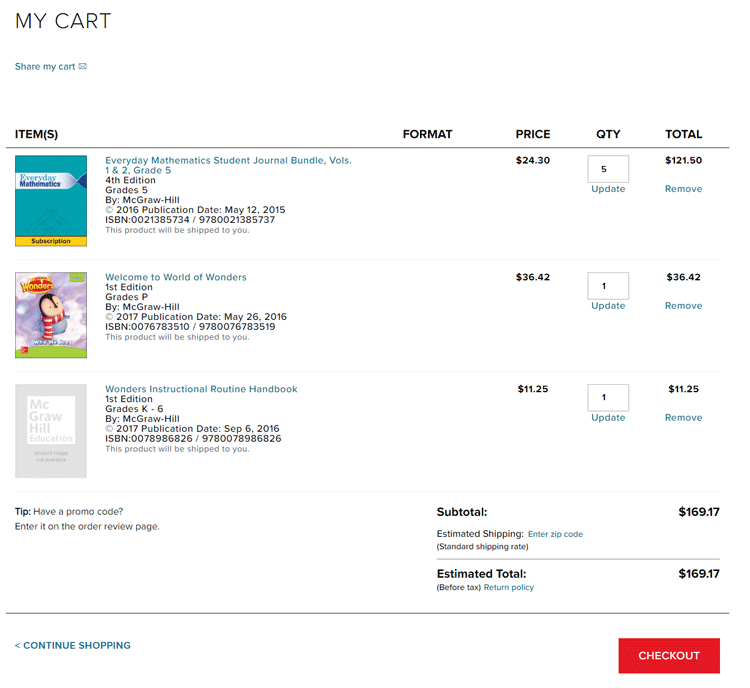 Step 3: Login or create a shopping account
If you already have an account, this page will find it for you. Simply enter your email address and press "Continue" to proceed.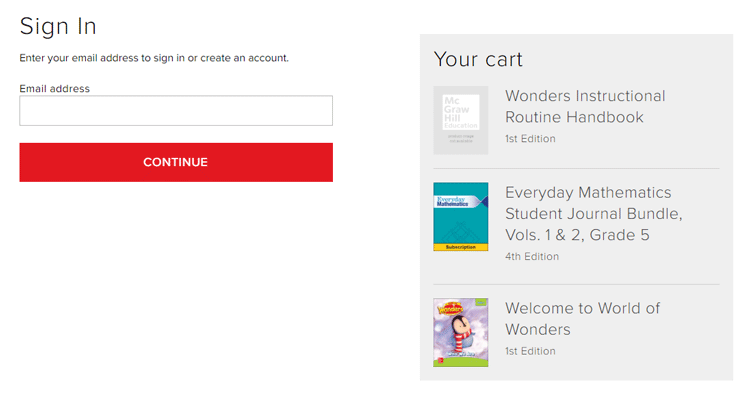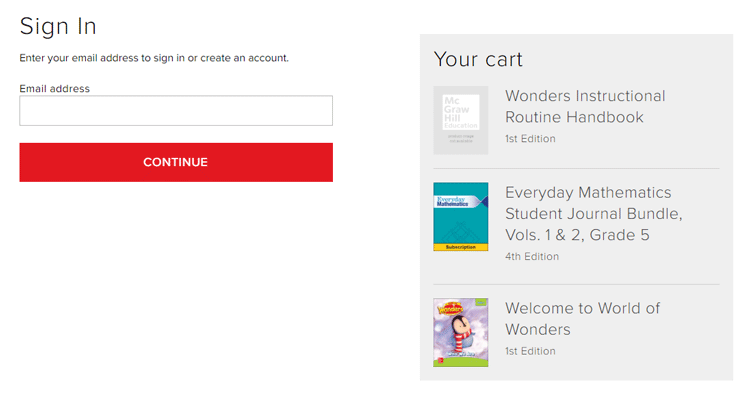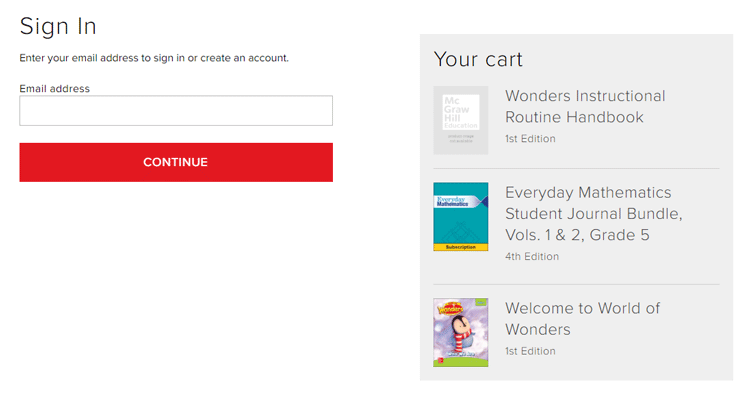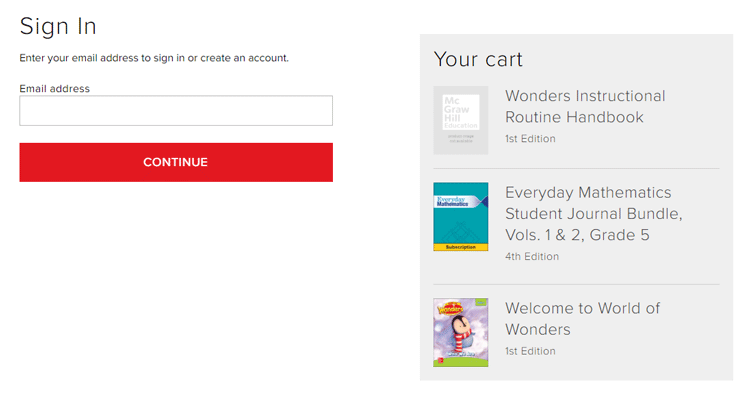 If you have a shopping account, you'll be asked to login. If you do not have a shopping account, you'll need to create one: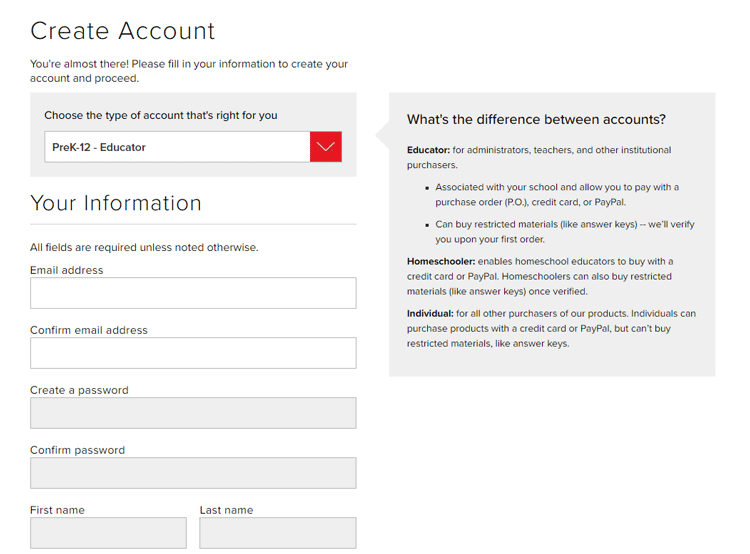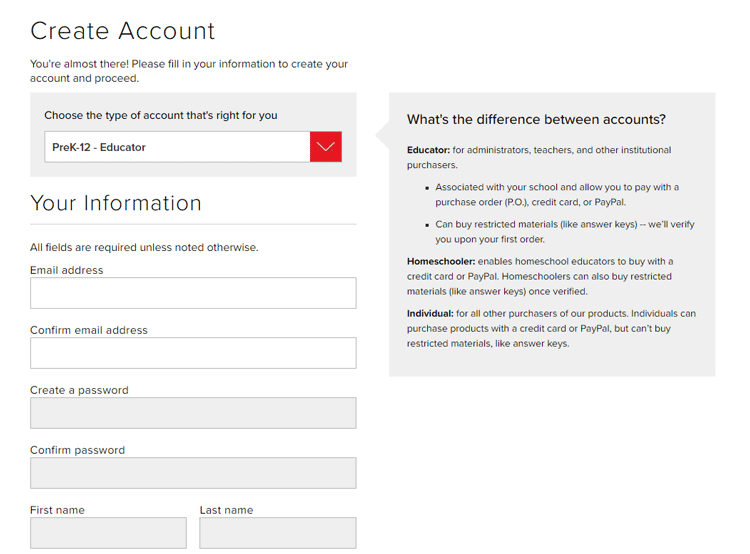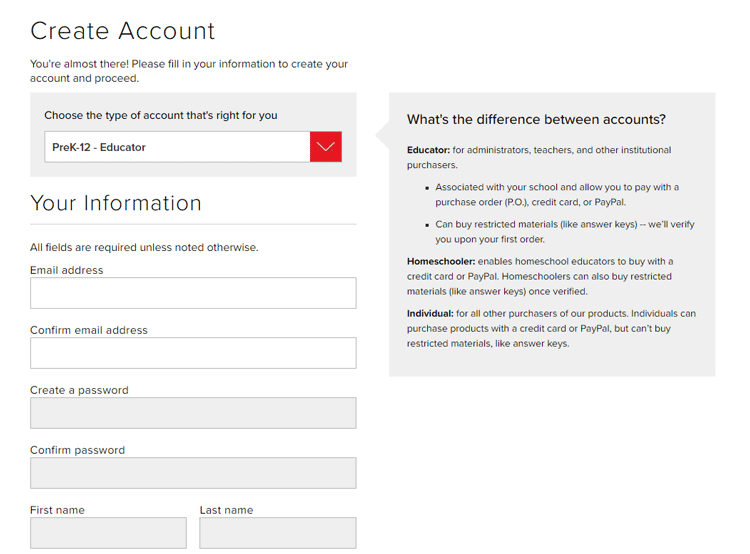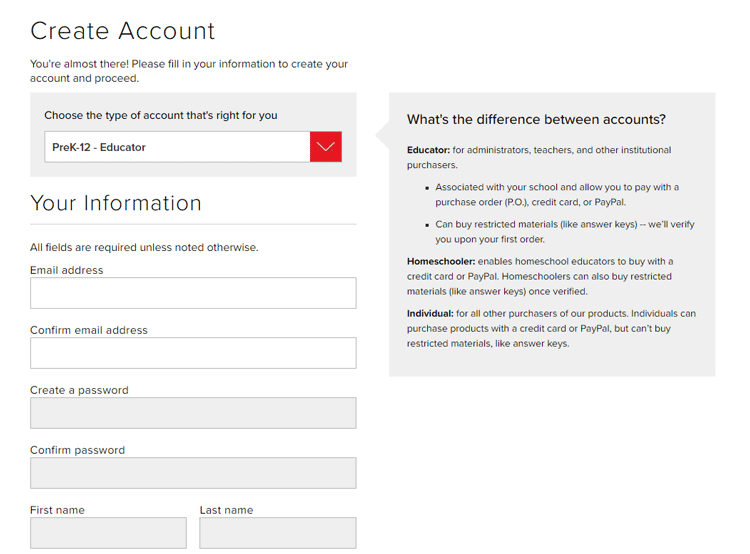 After you finish creating your account, you'll be automatically logged in and taken back to your cart.
Step 4: Select your payment method and checkout
If you choose to pay with a purchase order, our customer service team will double check everything upon order submission.
After you pick your payment method, you'll be sent to our secure checkout to complete your transaction.