PreK–12 educators will see school pricing in their cart after logging in.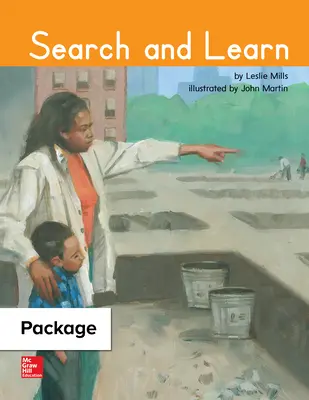 Open Court Reading Practice Decodable Individual Set Grade 1 (1 each of 91 titles)
MHID: 0076667103 | ISBN 13: 9780076667109
Payment Options: During checkout, you can pay with a P.O. (simply enter the number), Credit Card, or PayPal.
Product Details:
Each story supports instruction in new phonics elements and incorporates elements and high frequency words that have been previously taught.
| Title | ISBN 13 | Quantity |
| --- | --- | --- |
| Open Court Reading Grade 1 Practice Decodable 63, City Lights at Night | 9780021303588 | 1 |
| Open Court Reading Grade 1 Practice Decodable 69, Write Right | 9780021304271 | 1 |
| Open Court Reading Grade 1 Practice Decodable 70, A Photo for Fred | 9780021304516 | 1 |
| Open Court Reading Grade 1 Practice Decodable 78, Blossom Caught Fish | 9780021307104 | 1 |
| Open Court Reading Grade 1 Practice Decodable 79, Joy's Choice | 9780021317110 | 1 |
| Open Court Reading Grade 1 Practice Decodable 61, Tracy, Stacy, Marcy, and Tommy | 9780021327843 | 1 |
| Open Court Reading Grade 1 Practice Decodable 62, Jay Stays on the Job | 9780021328666 | 1 |
| Open Court Reading Grade 1 Practice Decodable 80, A Brave Dog | 9780021336449 | 1 |
| Open Court Reading Grade 1 Practice Decodable 87, The Every Kid Club | 9780021380800 | 1 |
| Open Court Reading Grade 1 Practice Decodable 81, Jill's First Game | 9780021390168 | 1 |
| Open Court Reading Grade 1 Practice Decodable 82, A Day to Celebrate | 9780021390212 | 1 |
| Open Court Reading Grade 1 Practice Decodable 66, Eva to the Rescue | 9780021434336 | 1 |
| Open Court Reading Grade 1 Practice Decodable 75, Maggy's Flowers | 9780021447442 | 1 |
| Open Court Reading Grade 1 Practice Decodable 76, Lost and Found | 9780021447794 | 1 |
| Open Court Reading Grade 1 Practice Decodable 77, Shaun's Lawn | 9780021447855 | 1 |
| Open Court Reading Grade 1 Practice Decodable 67, A Numb Thumb | 9780021449545 | 1 |
| Open Court Reading Grade 1 Practice Decodable 68, Trying to Knit | 9780021449644 | 1 |
| Open Court Reading Grade 1 Practice Decodable 74, The Best Cook | 9780021449781 | 1 |
| Open Court Reading Grade 1 Practice Decodable 64, Trying Weather | 9780021450411 | 1 |
| Open Court Reading Grade 1 Practice Decodable 65, To the North Pole | 9780021450459 | 1 |
| Open Court Reading Grade 1 Practice Decodable 71, Garden Tools | 9780021450527 | 1 |
| Open Court Reading Grade 1 Practice Decodable 72, Sue, Rudy, and the Truth | 9780021450572 | 1 |
| Open Court Reading Grade 1 Practice Decodable 73, June Flew | 9780021450664 | 1 |
| Open Court Reading Grade 1 Practice Decodable 86, Weeds or Flowers | 9780021451142 | 1 |
| Open Court Reading Grade 1 Practice Decodable 89, James and the Books | 9780021451371 | 1 |
| Open Court Reading Grade 1 Practice Decodable 90, A Good Night Out | 9780021451418 | 1 |
| Open Court Reading Grade 1 Practice Decodable 91, How the Rabbit Caught the Tiger | 9780021451432 | 1 |
| Open Court Reading Grade 1 Practice Decodable 84, Gramps is Not Alone | 9780021454280 | 1 |
| Open Court Reading Grade 1 Practice Decodable 85, Cute Duff | 9780021454310 | 1 |
| Open Court Reading Grade 1 Practice Decodable 88, Jordan and Earl | 9780021454440 | 1 |
| Open Court Reading Grade 1 Practice Decodable 83, A Hike | 9780021457380 | 1 |
| Open Court Reading Grade 1 Practice Decodable 18, Tall Dot | 9780021302727 | 1 |
| Open Court Reading Grade 1 Practice Decodable 14, A Plant | 9780021326211 | 1 |
| Open Court Reading Grade 1 Practice Decodable 15, Tom and Pop | 9780021326693 | 1 |
| Open Court Reading Grade 1 Practice Decodable 16, A Bib | 9780021326754 | 1 |
| Open Court Reading Grade 1 Practice Decodable 17, A Cab Man | 9780021327249 | 1 |
| Open Court Reading Grade 1 Practice Decodable 20, Rabbit Ran | 9780021327683 | 1 |
| Open Court Reading Grade 1 Practice Decodable 38, Clark's Horn | 9780021331543 | 1 |
| Open Court Reading Grade 1 Practice Decodable 39, Wes Wags | 9780021331673 | 1 |
| Open Court Reading Grade 1 Practice Decodable 44, Ding Dong | 9780021332670 | 1 |
| Open Court Reading Grade 1 Practice Decodable 45, The Animal in the Closet | 9780021332823 | 1 |
| Open Court Reading Grade 1 Practice Decodable 46, Animal Prints | 9780021333127 | 1 |
| Open Court Reading Grade 1 Practice Decodable 47, Hank's Banks | 9780021333325 | 1 |
| Open Court Reading Grade 1 Practice Decodable 55, Smoke | 9780021334544 | 1 |
| Open Court Reading Grade 1 Practice Decodable 41, Bert's Shirt | 9780021354245 | 1 |
| Open Court Reading Grade 1 Practice Decodable 42, Curt the Surfer | 9780021354429 | 1 |
| Open Court Reading Grade 1 Practice Decodable 52, Nine Little Flags | 9780021354559 | 1 |
| Open Court Reading Grade 1 Practice Decodable 53, At the Fitness Center | 9780021354610 | 1 |
| Open Court Reading Grade 1 Practice Decodable 24, Cliff's Job | 9780021362455 | 1 |
| Open Court Reading Grade 1 Practice Decodable 30, Blend In | 9780021362813 | 1 |
| Open Court Reading Grade 1 Practice Decodable 31, Spilled Milk | 9780021362868 | 1 |
| Open Court Reading Grade 1 Practice Decodable 36, Fletch Chomped | 9780021371549 | 1 |
| Open Court Reading Grade 1 Practice Decodable 37, Chore Sports | 9780021372362 | 1 |
| Open Court Reading Grade 1 Practice Decodable 40, Whip the Cat | 9780021389070 | 1 |
| Open Court Reading Grade 1 Practice Decodable 48, It Will Not Quit | 9780021389124 | 1 |
| Open Court Reading Grade 1 Practice Decodable 49, Adopt a Yak | 9780021389179 | 1 |
| Open Court Reading Grade 1 Practice Decodable 50, The Park Vet | 9780021389308 | 1 |
| Open Court Reading Grade 1 Practice Decodable 51, Jake's Papers | 9780021389353 | 1 |
| Open Court Reading Grade 1 Practice Decodable 56, Music Help | 9780021389674 | 1 |
| Open Court Reading Grade 1 Practice Decodable 57, Pete's Picnic | 9780021389742 | 1 |
| Open Court Reading Grade 1 Practice Decodable 1, See the Backpack | 9780021407095 | 1 |
| Open Court Reading Grade 1 Practice Decodable 2, The Flag | 9780021407132 | 1 |
| Open Court Reading Grade 1 Practice Decodable 19, Kip Can Spin | 9780021450183 | 1 |
| Open Court Reading Grade 1 Practice Decodable 25, Jill | 9780021452347 | 1 |
| Open Court Reading Grade 1 Practice Decodable 23, A Big Rig | 9780021453061 | 1 |
| Open Court Reading Grade 1 Practice Decodable 29, A Fox and His Box | 9780021453252 | 1 |
| Open Court Reading Grade 1 Practice Decodable 32, Fred and Jen Jumped | 9780021453450 | 1 |
| Open Court Reading Grade 1 Practice Decodable 33, Bread and Milk | 9780021453498 | 1 |
| Open Court Reading Grade 1 Practice Decodable 34, A Flash | 9780021453559 | 1 |
| Open Court Reading Grade 1 Practice Decodable 35, Thick Fog | 9780021453597 | 1 |
| Open Court Reading Grade 1 Practice Decodable 58, Jean Lee | 9780021453870 | 1 |
| Open Court Reading Grade 1 Practice Decodable 59, Hot or Cold | 9780021454754 | 1 |
| Open Court Reading Grade 1 Practice Decodable 60, Grab a Volleyball | 9780021454792 | 1 |
| Open Court Reading Grade 1 Practice Decodable 43, Digging to Learn | 9780021455515 | 1 |
| Open Court Reading Grade 1 Practice Decodable 54, A Change | 9780021456116 | 1 |
| Open Court Reading Grade 1 Practice Decodable 22, A Blimp Can Pass | 9780021456239 | 1 |
| Open Court Reading Grade 1 Practice Decodable 26, Ron on the Run | 9780021456352 | 1 |
| Open Court Reading Grade 1 Practice Decodable 27, Zap! Zap! | 9780021456369 | 1 |
| Open Court Reading Grade 1 Practice Decodable 28, A Bobcat and a Rabbit | 9780021456413 | 1 |
| Open Court Reading Grade 1 Practice Decodable 21, Traffic | 9780021457120 | 1 |
| Open Court Reading Grade 1 Practice Decodable 3, Up! Up! Up! | 9780021458820 | 1 |
| Open Court Reading Grade 1 Practice Decodable 4, Up the Hill | 9780021459704 | 1 |
| Open Court Reading Grade 1 Practice Decodable 5, See the Bike | 9780021459735 | 1 |
| Open Court Reading Grade 1 Practice Decodable 6, Sam on the Hill | 9780021459780 | 1 |
| Open Court Reading Grade 1 Practice Decodable 7, Matt? | 9780021459797 | 1 |
| Open Court Reading Grade 1 Practice Decodable 8, A Mat | 9780021459872 | 1 |
| Open Court Reading Grade 1 Practice Decodable 9, Tad | 9780021460137 | 1 |
| Open Court Reading Grade 1 Practice Decodable 10, A Sad Ant | 9780021461950 | 1 |
| Open Court Reading Grade 1 Practice Decodable 11, Sis and Sid | 9780021462063 | 1 |
| Open Court Reading Grade 1 Practice Decodable 12, A Mitt | 9780021462728 | 1 |
| Open Court Reading Grade 1 Practice Decodable 13, Pam and Hap | 9780021462766 | 1 |