Reveal Math 6–12 Online Sampling Experience
Experience Reveal Math® Grades 6–12
Experience Reveal Math in four easy steps. Immerse yourself in the print, review digital resources, and start your free trial with the program designed to develop students conceptual understanding and habits of mind to become problem-solvers inside and outside the classroom.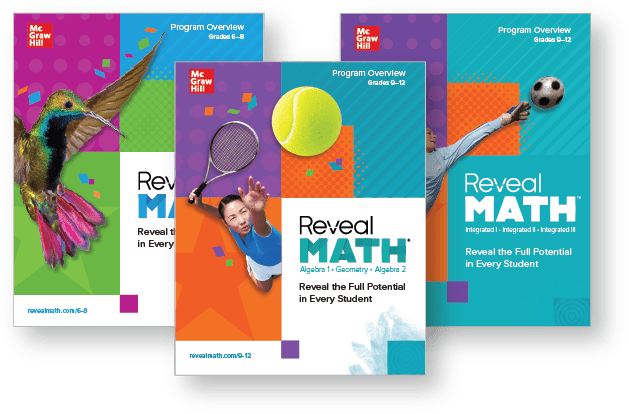 Browse Inside Print
A seamless blend of print Reveal Math different.
and digital resources is what makes
Tour to Learn More
Click through the digital experience, Reveal Math.
unpack a lesson, and dive into differentiation and assessment in
Explore for Yourself
Take a deeper dive into Reveal Math.