Developmental English
Preparing students for success!
Connect for Developmental English Features
Adaptive Learning Assignment
Adaptive Learning Assignment in Connect provides your students with a learning experience that adapts to the unique needs of each learner through ongoing formative assessments, feedback and learning resources for topics tied directly to course outcomes. We've created a secure space for learning that balances intentional rigor with the freedom to allow students to make mistakes and learn from them without being penalized.
Power of Process
Power of Process helps improve students' critical thinking skills by guiding them through the reading process. Students respond to strategies through written responses or highlight and annotate directly within the text. Power of Process offers 100 preloaded readings for you to choose from.
Writing Assignment
Writing Assignment delivers a learning experience that helps students improve their written communication skills and conceptual understanding. Faculty can assign, monitor, grade, and provide feedback on writing projects efficiently. Built-in grammar and writing review help students improve writing quality, while an originality check helps students correct potential plagiarism before submission. Peer Review allows students to make suggestions and learn from their peers.
DIVERSITY, EQUITY, & INCLUSION
Click on the DIVERSITY, EQUITY, & INCLUSION button below to learn more about McGraw Hill's commitment to diversity, equity, & inclusion in First-Year Composition.
Learn more about our initiatives, including:
Our commitment to a minimum of 50% of licensed readings in each product being written by Black, Indigenous, and People of Color (BIPOC) authors

The cultural sensitivity review process for all Composition products

Inclusive Content style guidelines

Professional development trainings for instructors to better understand anti-racist pedagogy
Register for Free Professional Development
Hosted by award-winning faculty from colleges and universities around the country, our digital workshops and webinars focus on winning classroom strategies, methods and the use of technology to drive student success in your class.
Register for Free Professional Development
Case Studies
Connect More than Doubles Pass Rate of Students and Brings Class Retention Rates to Nearly 100 Percent
Resources
Hear From Your Peers: Digital Faculty Consultants
Curious to know what your peers have to say about using McGraw-Hill products in the classroom? Meet our Digital Faculty Consultants: a network of passionate educators—just like you—who have experienced success in the classroom using our technology and products.
Learn More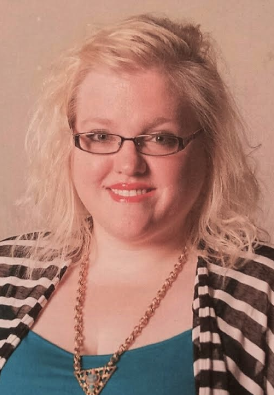 Sarah R. Fish earned her doctorate concentrating on Rhetoric and Composition from University of Houston, where her research and teaching interests gravitated toward federal and state legislation connected to higher education and the impact on teaching and learning environments. And in Texas that connection was more apparent with legislation about in-state rates for credit hours, syllabi content, and content delivery options (like the co-requisite model). Missing from many of these elements were conversations with students, so she's been spending more time listening and recording what students offer for teaching advice and finding ways to share it with as many people as possible.  She's currently in her sixth year as Professor of English as Collin College in North Texas.