---
Sometimes you need a person, and other times you just need an answer at 2am.

Either way, we've got you covered every step of the way.
Connect Tools, Tips, and Tricks
Whether you're looking for self-serve resources or personalized help
before, during, or every step beyond the first day of class – we've got you covered.
---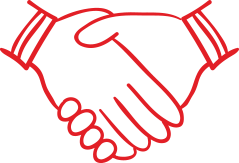 Stronger, Together.
Learn from Your Peers.
---
Experienced and successful Connect users are here to help. Having direct contact with an instructor can make all the difference. Get personal advice on:
What features will help you achieve your goals
How to align multiple course formats
And how to copy a course and make your life a whole lot easier.

Get Ahead of the Curve
Check Out Our Webinar Series.
---
Whether you need a refresher on the basics, or help with assignments, SmartBook or reports, there are over 10 different 30 – 45 min webinars to choose from, such tips on:
Engaging in discussions focused on classroom strategies
Discovering new ways to drive student engagement
Learning how to use Connect to achieve success – however you define that.
You Don't Have to Do it Alone. We're Here for You.
Get personalized 1-to-1 support from your Implementation Consultant.
---
Have a question? Need advice? Whatever you need to ensure you and your students are set up for success, our team can help. Whether you're a beginner or a seasoned pro, book a call today and we can help you:
Build your Connect course
Understand the features and functions that will help you achieve your goals
Optimize your course so you and your students have the best possible experience
And, so much more!
We'll make your term go a whole lot smoother every step of the way so you can focus on what you do best – helping students reach their potential. Don't be shy, book a call today.