Institutional Services and Solutions
We offer a variety of flexible solutions and services to help your faculty and staff maintain academic integrity, increase educational equity, and improve student engagement.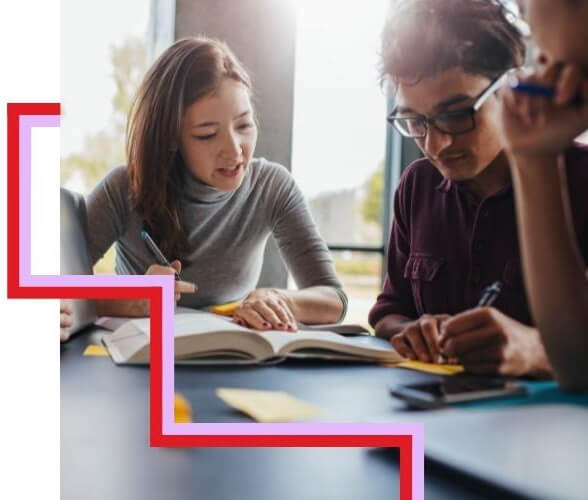 Lowering Costs and Increasing Student Access
You can lower education costs for your students while ensuring student preparedness with McGraw Hill's Affordability and Outcomes Inclusive Access Partnership. Inclusive Access is an industry-wide program that ensures students have access to their required learning resources, no matter their socioeconomic background, on the first day of class.
Inclusive Access is the lowest-priced option at scale. We will work with you to find a model that's best suited for your institution's needs. We offer full pricing transparency for all stakeholders, which doesn't require quotas or percentages of student participation to implement. Simply put, it's the best way to help reduce costs and improve access for students while still promoting academic freedom and student choice.
Supporting Faculty, Staff, and Students Every Step of the Way
We recognize that your faculty, staff, and students need to focus on teaching and learning, not trying to figure out how to access our learning resources. That's why McGraw Hill has invested in building a world-class support team to help your faculty, staff, and students get the most out of our solutions.
Increase Student Engagement
We can help with QuickStart courseware configurations, On-Demand Toolkits, and peer-to-peer course consultations with Online Learning Consortium (OLC) Certified Faculty Consultants.
Improve College Readiness
As a result of COVID-19, there are significant educational inequities across our nation, and college preparedness for various student groups is lacking.
We can work with you and your area high schools to build scalable solutions that meet your needs.
We provide solutions and implementation services for the following areas:
Dual Enrollment
High School–College Bridge
Developmental/Pathways/Co-Requisite
First-Year Experience/College Success
Increasing Retention, Completion, and Workforce Readiness
By delivering scalable tools, technologies, and services, we can help students thrive.
Our adaptive technology wrapped in robust insight tools and analytics empower both students and faculty to make the most of every interaction.
Moreover, we can work with you to infuse your curriculum with elements of:
Real-World Relevancy
Critical Thinking and Problem Solving
Communication
Teamwork
Leadership
Professionalism
Empower Educational Equity
We believe that effective instruction, affordable learning resources, personalized learning technology, and practical support can help close educational equity gaps and broaden access to high-quality learning opportunities that lead to student success.
Maintain Academic Standards
As the number of hybrid and online course offerings increase, it's essential to maintain academic integrity. To help your faculty ensure students conduct honest assessments, we have partnered with Proctorio to provide remote proctoring services.
Additionally, we've partnered with OLC to better support, mentor, and provide virtual coaching to faculty on effective practices of quality online learning, including course design, facilitation, and assessment.