Learning Solutions
> Support and Service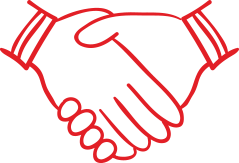 Get by With a Little Help from a Friend
Learn how your peers achieved success in their classroom.
---
Having a direct line to an instructor who's been through it all before can make all the difference. Reach out today and we'll connect you with a McGraw Hill Digital Faculty Consultant (DFC) who teaches in your discipline.
We'll work around your schedule to ensure you get the help you need.
Your Dedication. Backed by Ours.
Hear what educators think about our support.
---
We're dedicated to helping educators be the best they can be. Why? Because we believe that no profession is more important than yours.

Don't just take our word for it. Watch the video now and hear what educators think of our support.
Want to Share Your Success Story? We Would Love to Hear It.
It's always great to hear how we've helped educators and students achieve success. If you have a story, don't be shy.
---
Empower Your Decision Making


---
Use the Success Framework to effectively navigate the process, reduce second guessing, and make better, more informed decisions. Make your life a little simpler and achieve the results you're looking for with a proven framework. Simple. Effective. Smart.
Show Me More