Expand their world through literacy
You want all your students to build knowledge while exploring our world through literacy. Literacy is the key to understanding—across time, borders, and cultures—and will help students recognize and embrace the role they play in the world they are creating.
Wonders is an evidence-based K–5 ELA program that empowers students to take an active role in learning and exploration. Your students will enjoy unparalleled opportunities to express and assess themselves through reading, writing, and speaking. They will encounter the right content at the right moment in their learning journey to promote strong educational outcomes for all.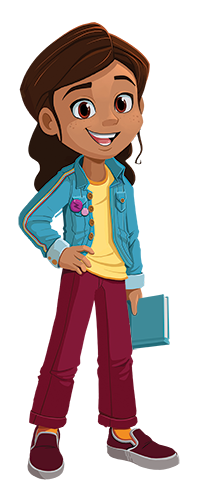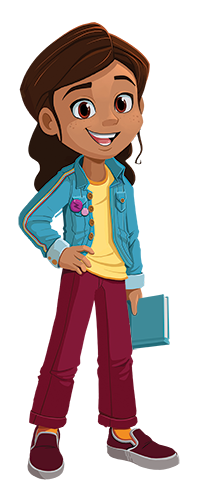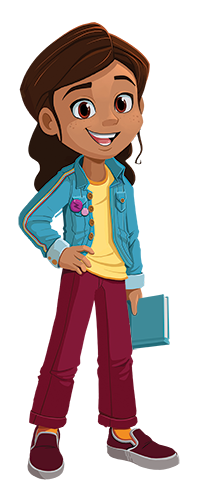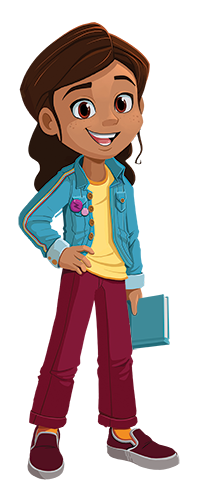 Your Partner in Literacy Success
1 in 10
teachers in the US supported
3.1M
student journeys impacted
30%
of public schools served
When you're ready, experience Wonders for yourself. Explore a range of print and digital resources and discover strategies for classroom implementation.
Collaborating with you to empower great teaching and learning
Case studies and testimonials from a range of customers in districts with differing needs. All these districts acknowledge that Wonders contributed to student success.
An independent efficacy study, in which the students using Wonders showed significant gains from beginning-of-year to end-of-year exams. The study supports that there is a causal link to Tier III promising evidence, based on ESSA guidelines.
Read on to learn how Wonders meets your most pressing needs as an elementary literacy educator:
Grounded in the Science of Reading
Put evidence-based practices to work in your classroom
Drawing upon decades of literacy research, we built Wonders to deliver high-quality literacy instruction backed by the Science of Reading. Our program is underpinned by the findings of preeminent reading researchers—because modern classrooms should be served by proven instructional practices.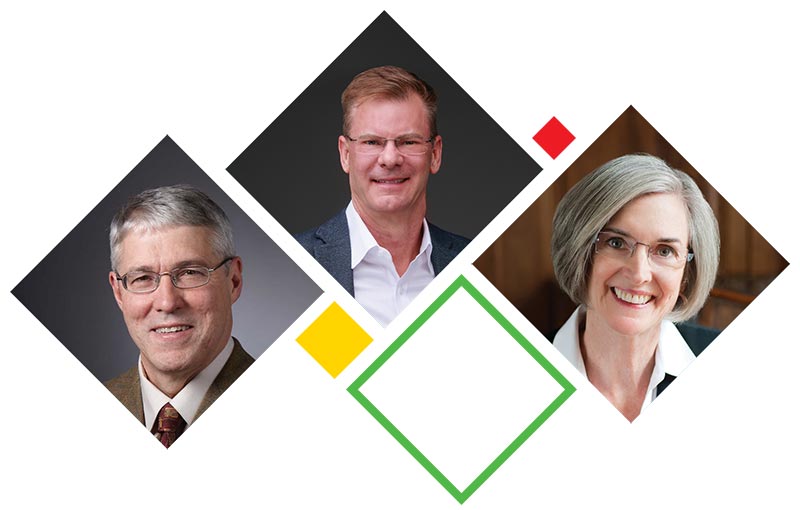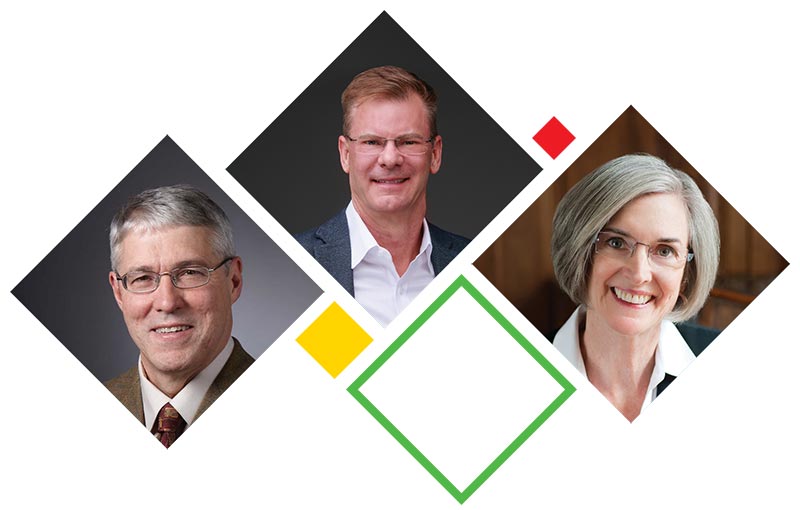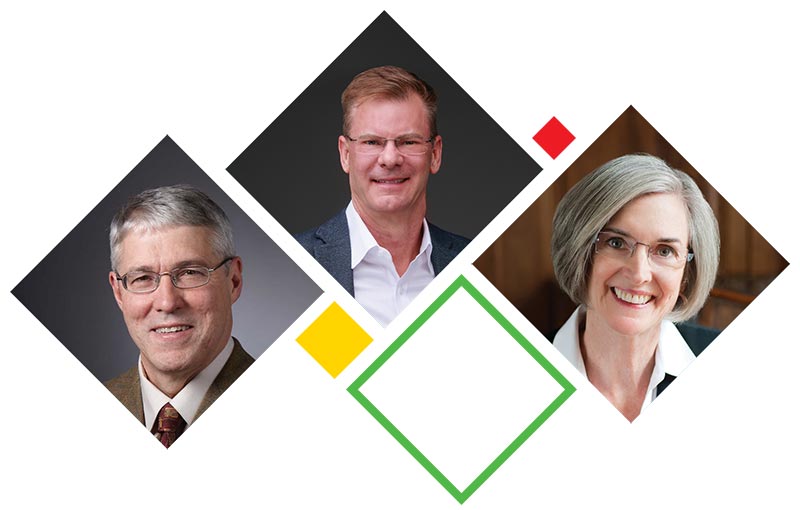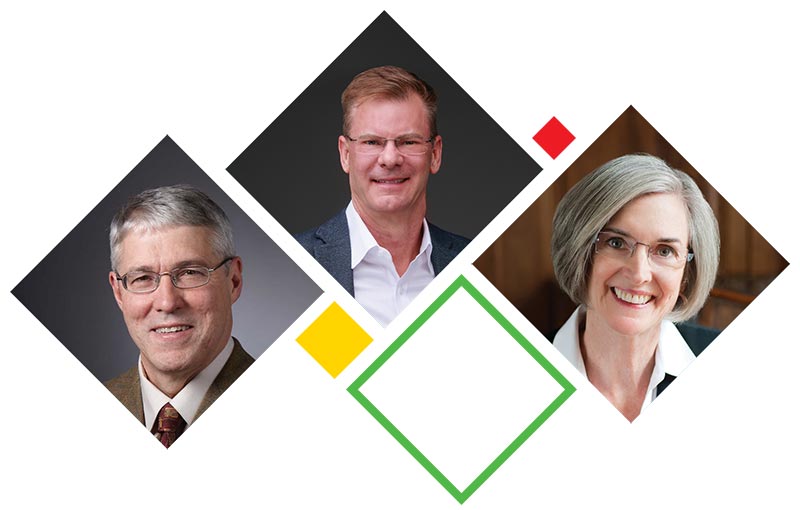 From left to right, Wonders authors Dr. Timothy Shanahan, Dr. Douglas Fisher, and Dr. Jan Hasbrouck.
A Love of Literacy Begins with Phonics
Build a strong foundation for success with daily, explicit, systematic instruction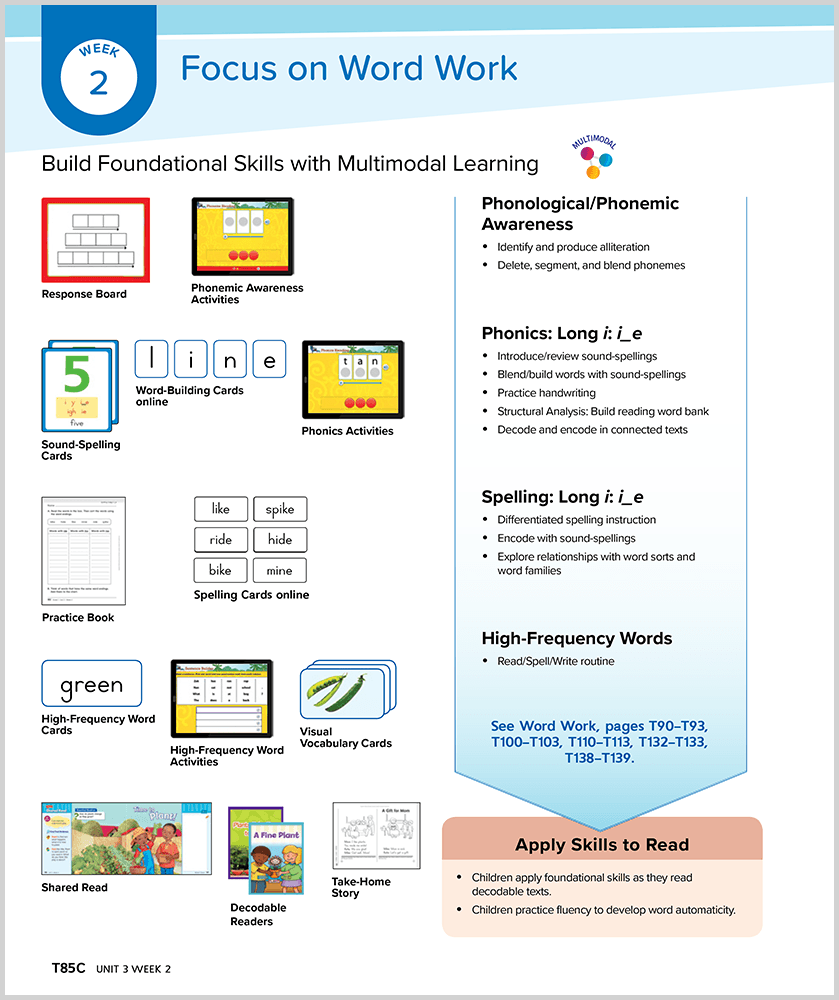 Foundational skills instruction is multimodal, engaging, and
structured for assessment-informed differentiation.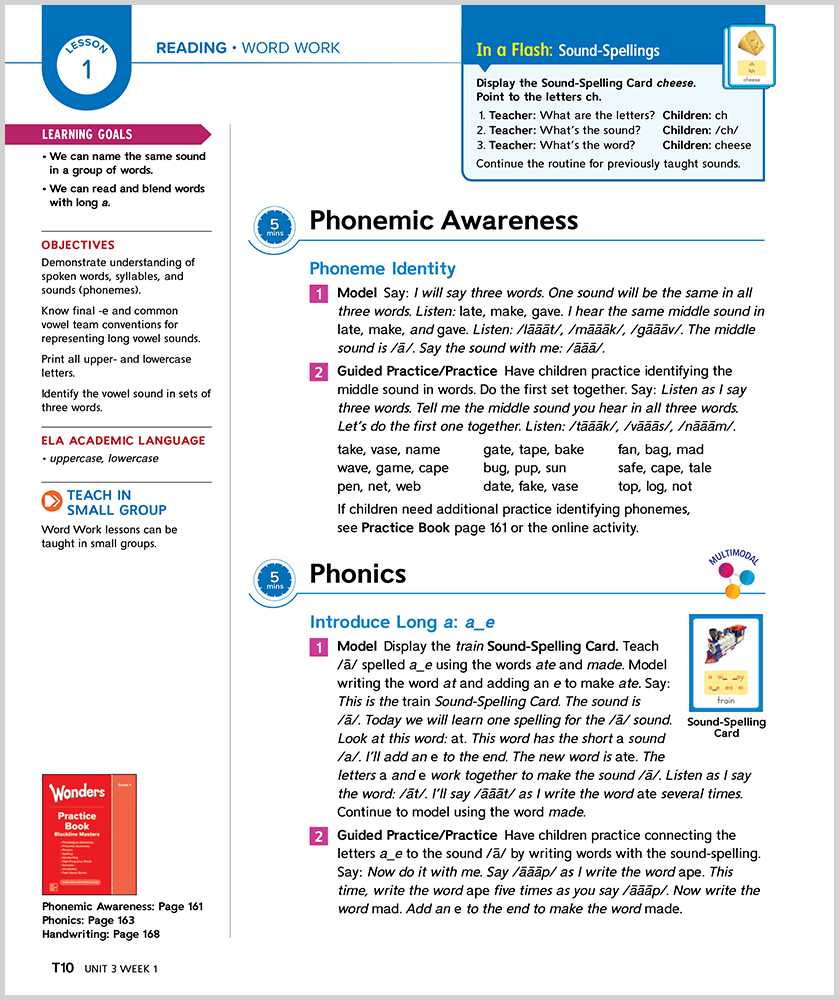 Consistent foundational skills routines are rooted in research
and best practices.

The point-of-use Phonics Skills Trace provides structural clarity and shows students what they've already learned, what they're learning now, and what they will learn next.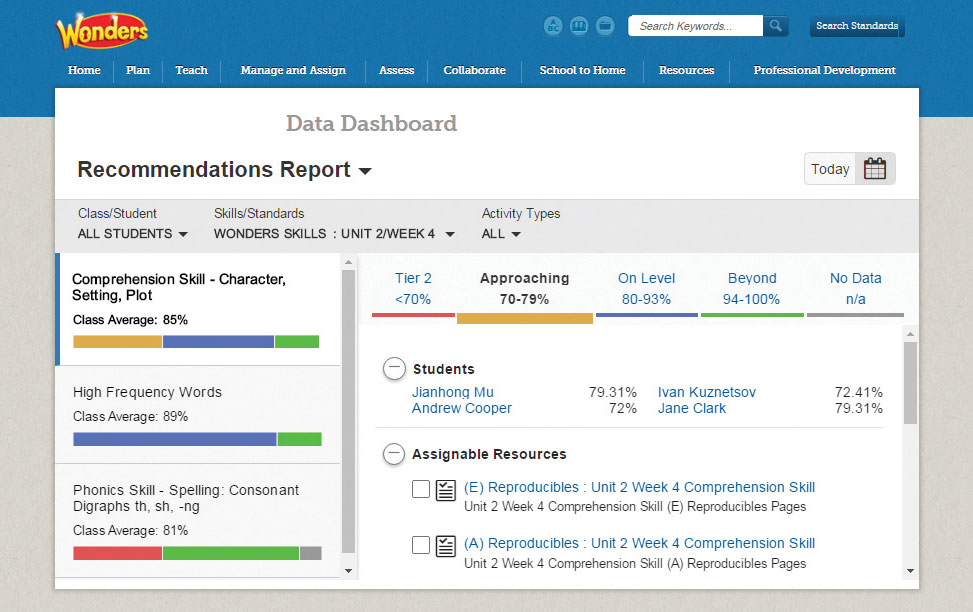 Student-facing digital activities and technologies gather data, differentiate instruction
for key phonics skills, and provide you with a clear picture of student growth.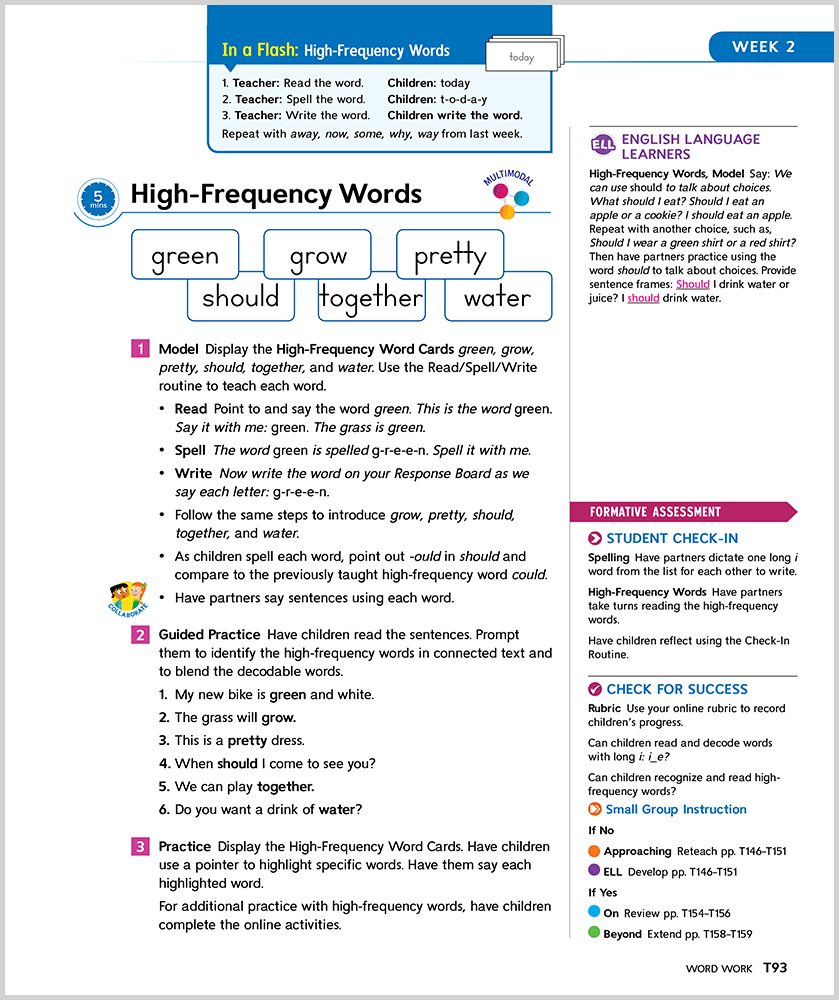 Students build capabilities every day with integrated spelling,
grammar, and handwriting instruction.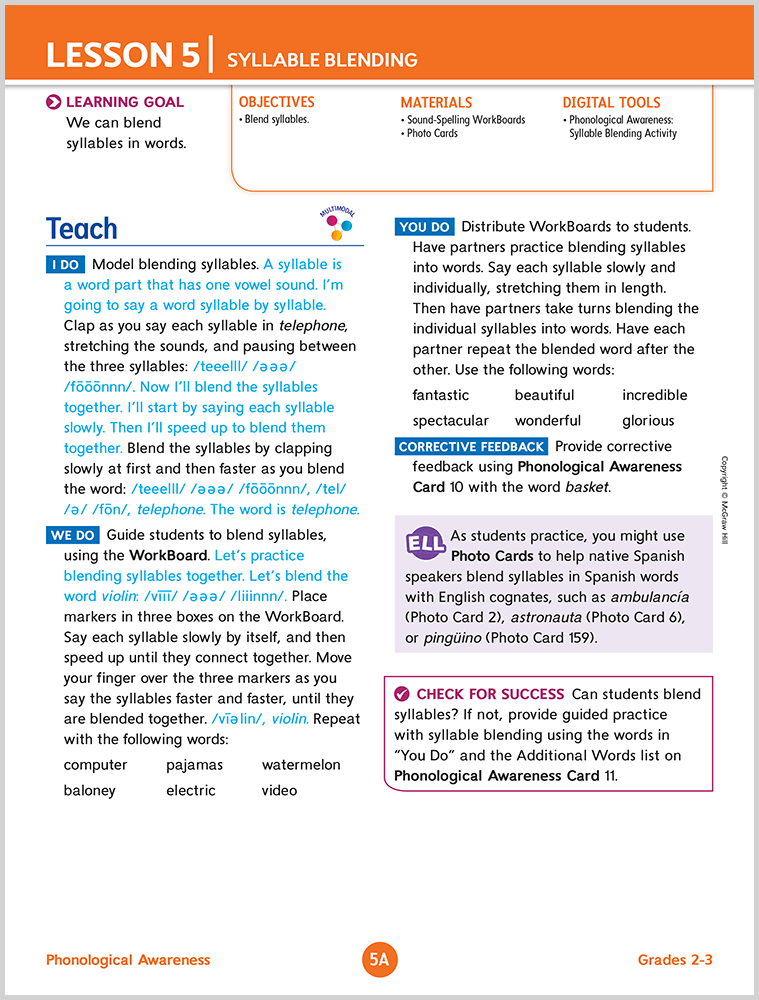 Foundational Skills Lesson Cards provide simple, flexible, and scaffolded instruction and support of key foundational skills, including phonological awareness.
Previous
Next
Reach Every Learner
Enrich, extend, and support learning for all your students
The path to success doesn't look the same for every child. Wonders helps you accommodate varied learning needs with instructional on-ramps, scaffolded supports, ELL resources, and data-driven differentiation to teach, reteach, or extend—broadening all students' horizons.
Access, Support, and Success for English Language Learners
Wonders ELL components provide unparalleled support for English language acquisition in all four domains: listening, speaking, reading, and writing.
Wonders ELL components provide unparalleled support for English language acquisition in all four domains: listening, speaking, reading, and writing.
Check out the extensive support in the ELL Small Group Guide.
In addition to embedded ELL Support in your Teacher's Edition, Wonders provides a dedicated ELL Small Group Guide. It supports flexible delivery of ELL small group instruction to accommodate both push-in and pull-out teaching models.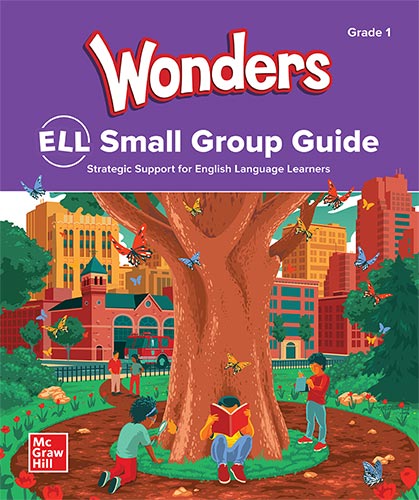 Robust, embedded scaffolds provide point-of-use whole group support for beginning, intermediate, and advanced English language learners.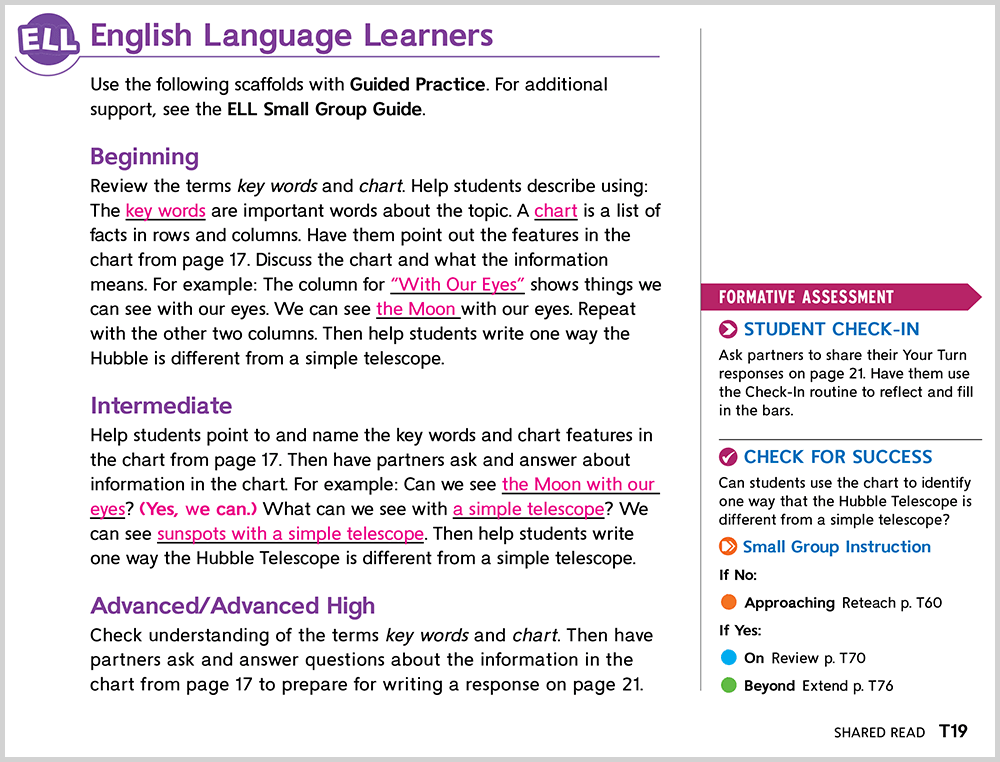 The Newcomers Cards and Teacher's Guide are designed to build oral language, giving students the communication skills needed to connect with their teachers, classmates, and world around them.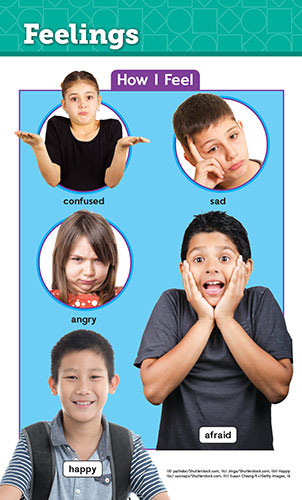 Previous
Next
Provide Equitable Access to Texts
Support meaningful connections to content area learning as well as literature and Leveled Readers at three complexity bands—and a fourth level for English language learners. Leveled Readers accelerate learning and build knowledge for all students.
A. Unit Vocabulary is bolded to reinforce knowledge building.
B. Captions and callouts add context to images, maps, diagrams, and charts.
C. ELL Readers are designed to support language acquisition and academic vocabulary.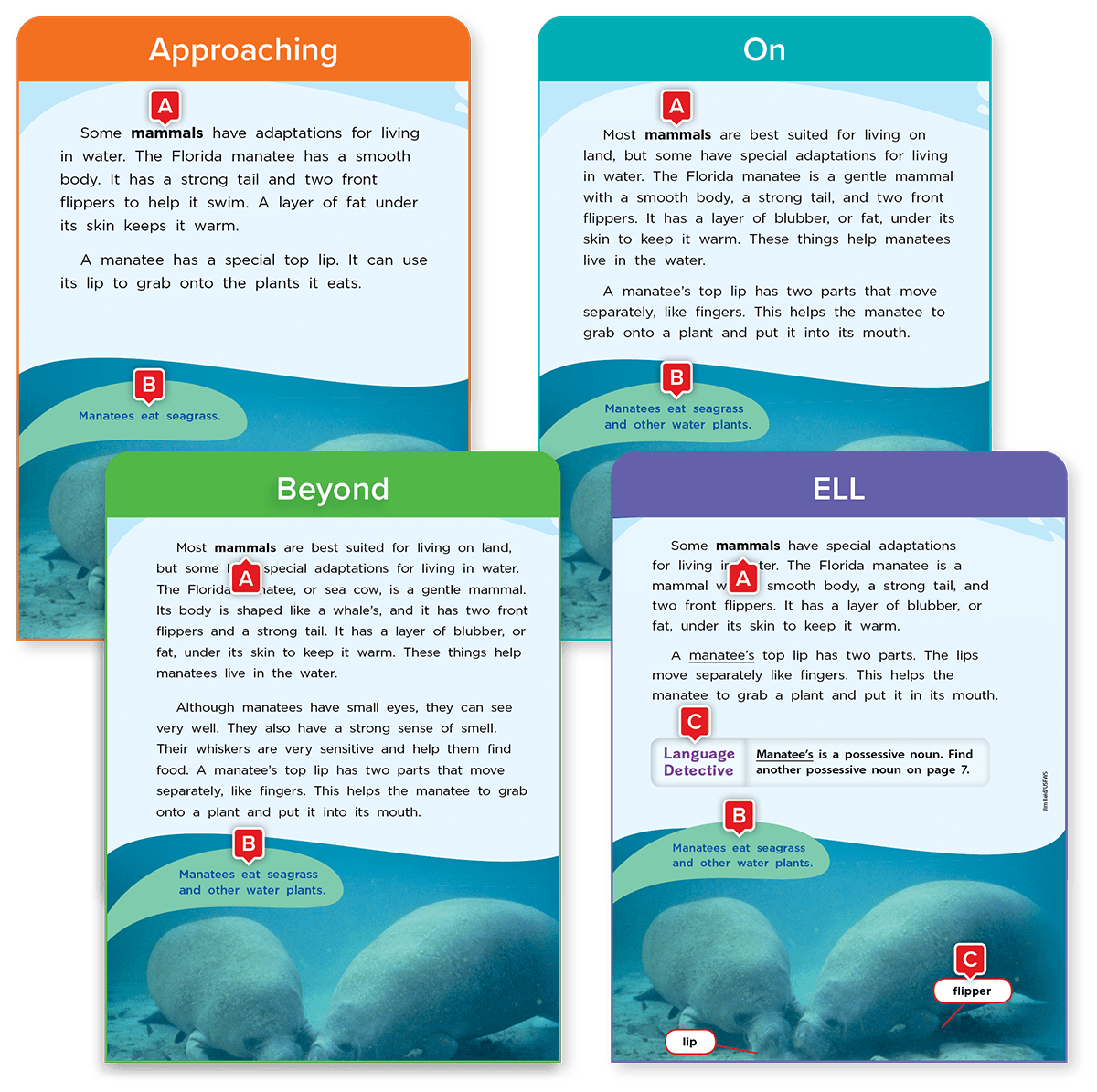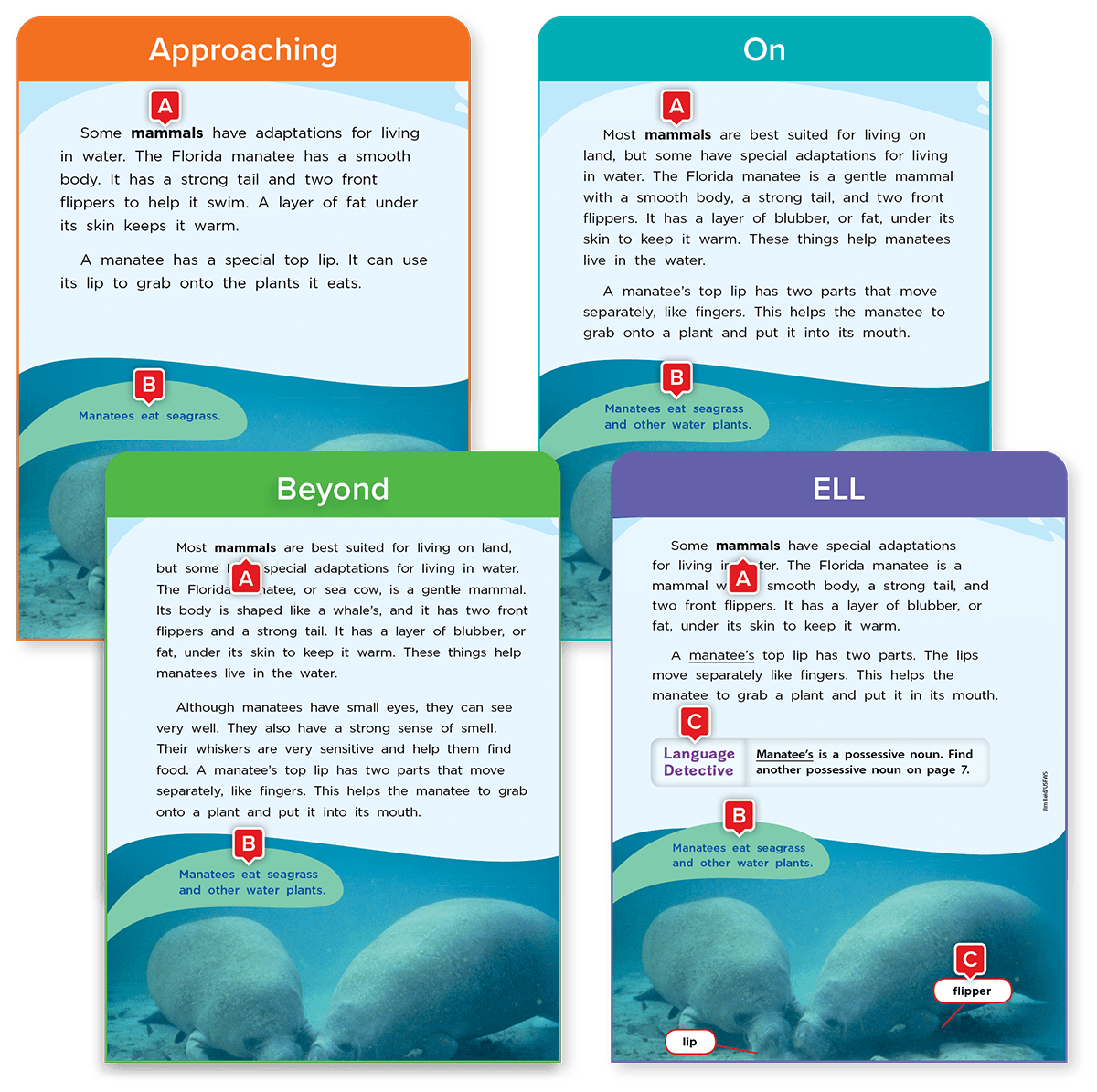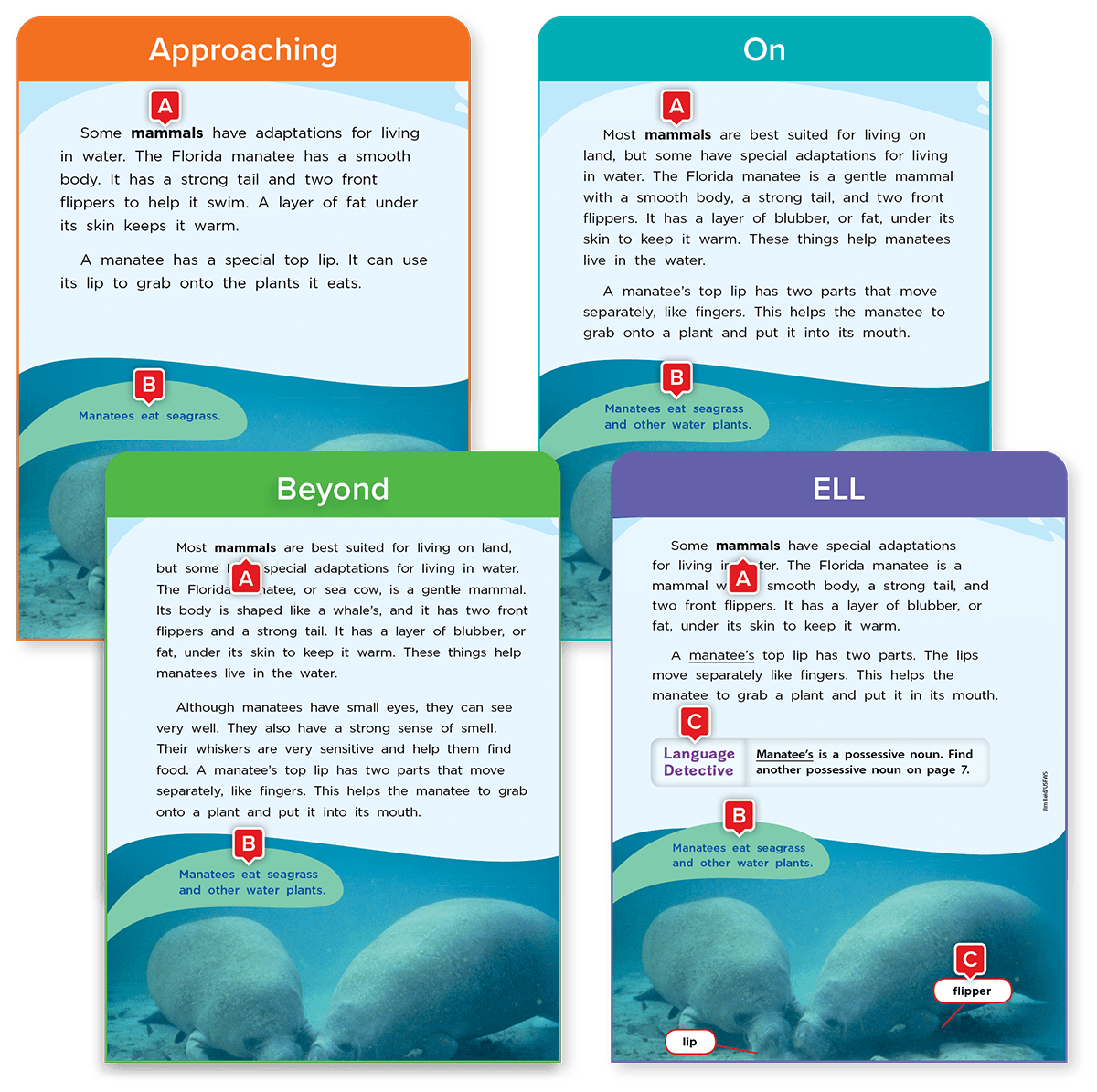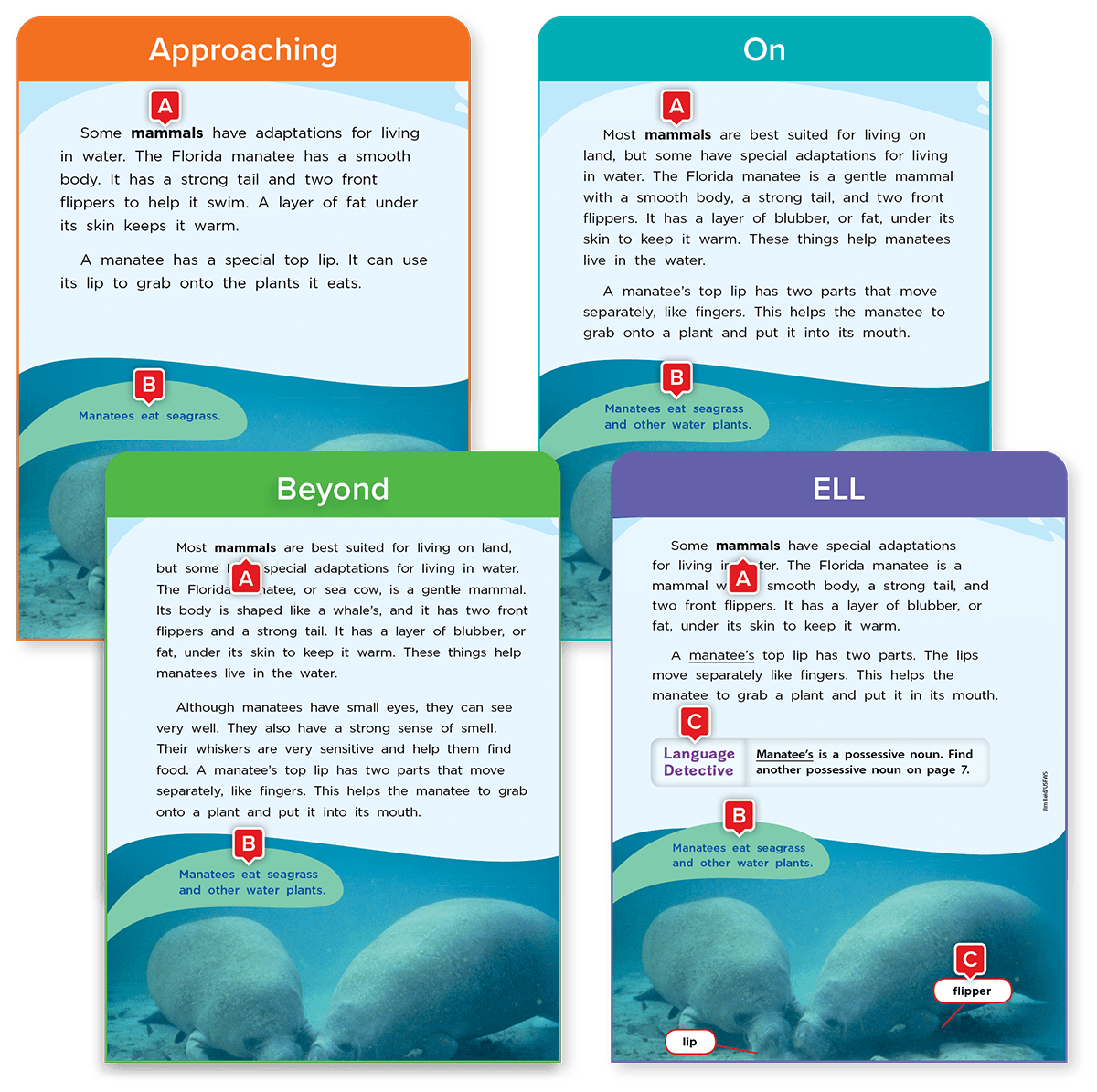 Enrich Instruction for All
For students who seek more challenging activities or those who may benefit from intervention, differentiated learning opportunities and scaffolding are provided in small group lessons, leveled readers, genre passages, comprehension lessons, and center activities.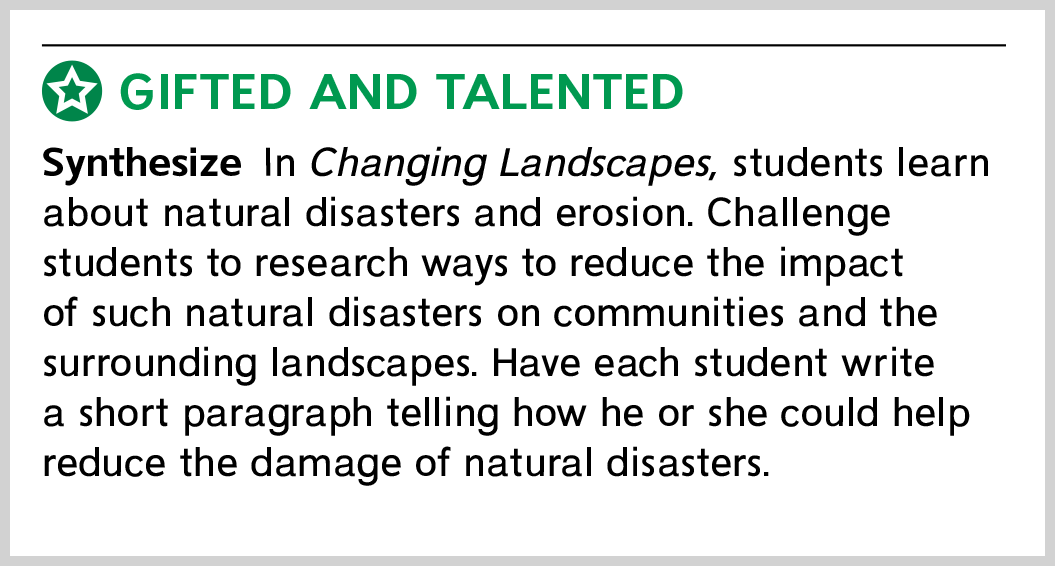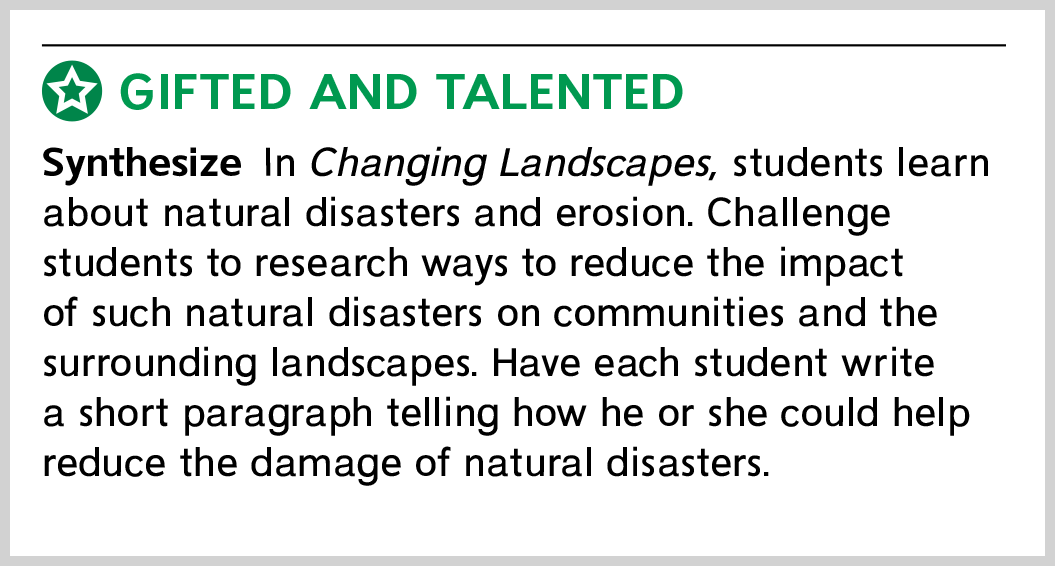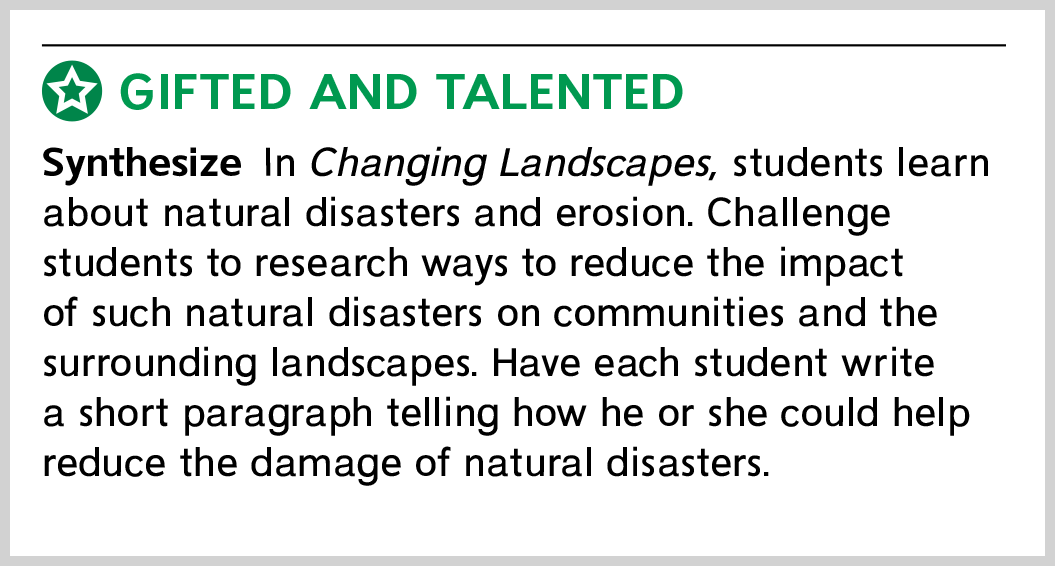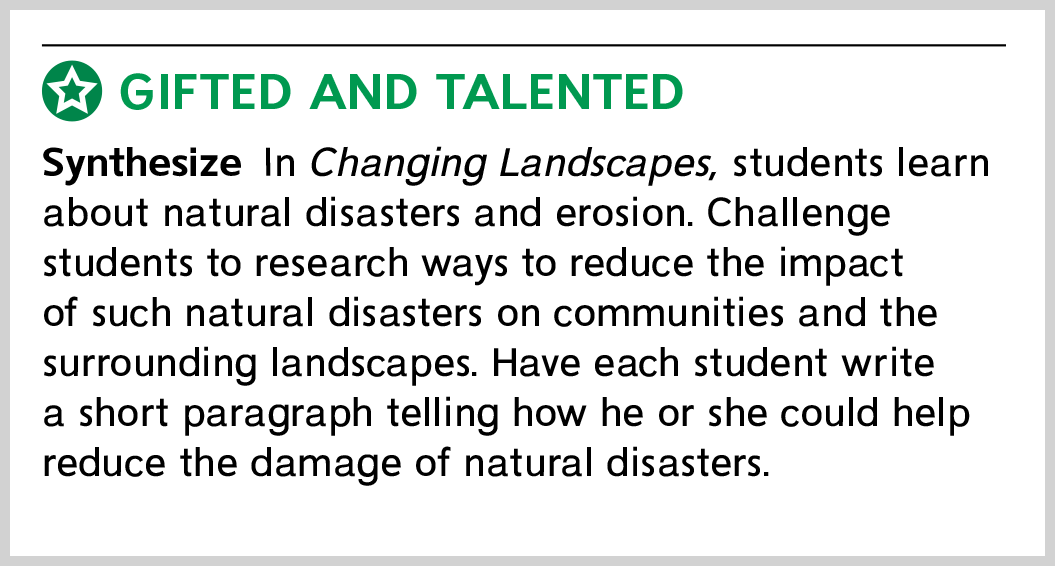 Gifted and Talented feature boxes highlight ways to synthesize knowledge and extend learning.
Assess when students are ready to "Level Up" to increasingly complex texts.




Tier 2 support includes daily quick-checks of understanding and suggestions of specific small-group mini-lessons for quick remediation.
If They Read About It, They Write About It
Extend opportunities for students to put their ideas into writing
Strong communication skills help children navigate their world. Wonders provides students in grades K–5 with daily opportunities to practice both process and on-demand writing. A strong focus on extended writing to multiple sources prepares students in grades 2–5 for what they will experience on test day, whether they will take SBAC, AIR, or SBACC state assessments.
Empower Students by Listening to Voice and Honoring Choice
Encourage growth and exploration by promoting social and emotional learning and student agency
When academic and personal growth go hand-in-hand, the whole child flourishes. Wonders has built-in opportunities for students to exercise agency and engage in social and emotional learning, all while hitting targeted literacy skills. Moments presenting choice and encouraging self-reflection empower young people to play an active role in their education.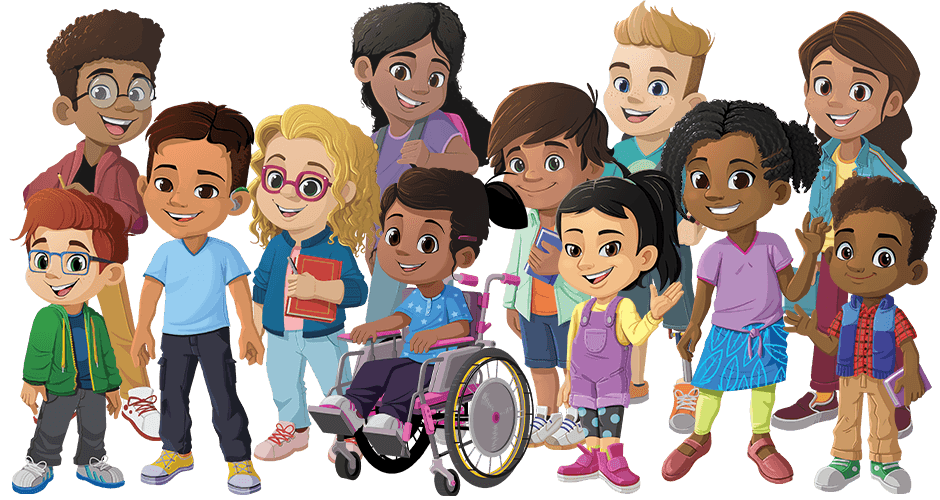 The Wonders Guides are a team of age-appropriate, diverse, and student-friendly characters, providing students reassurance of their progress towards mastery throughout the program.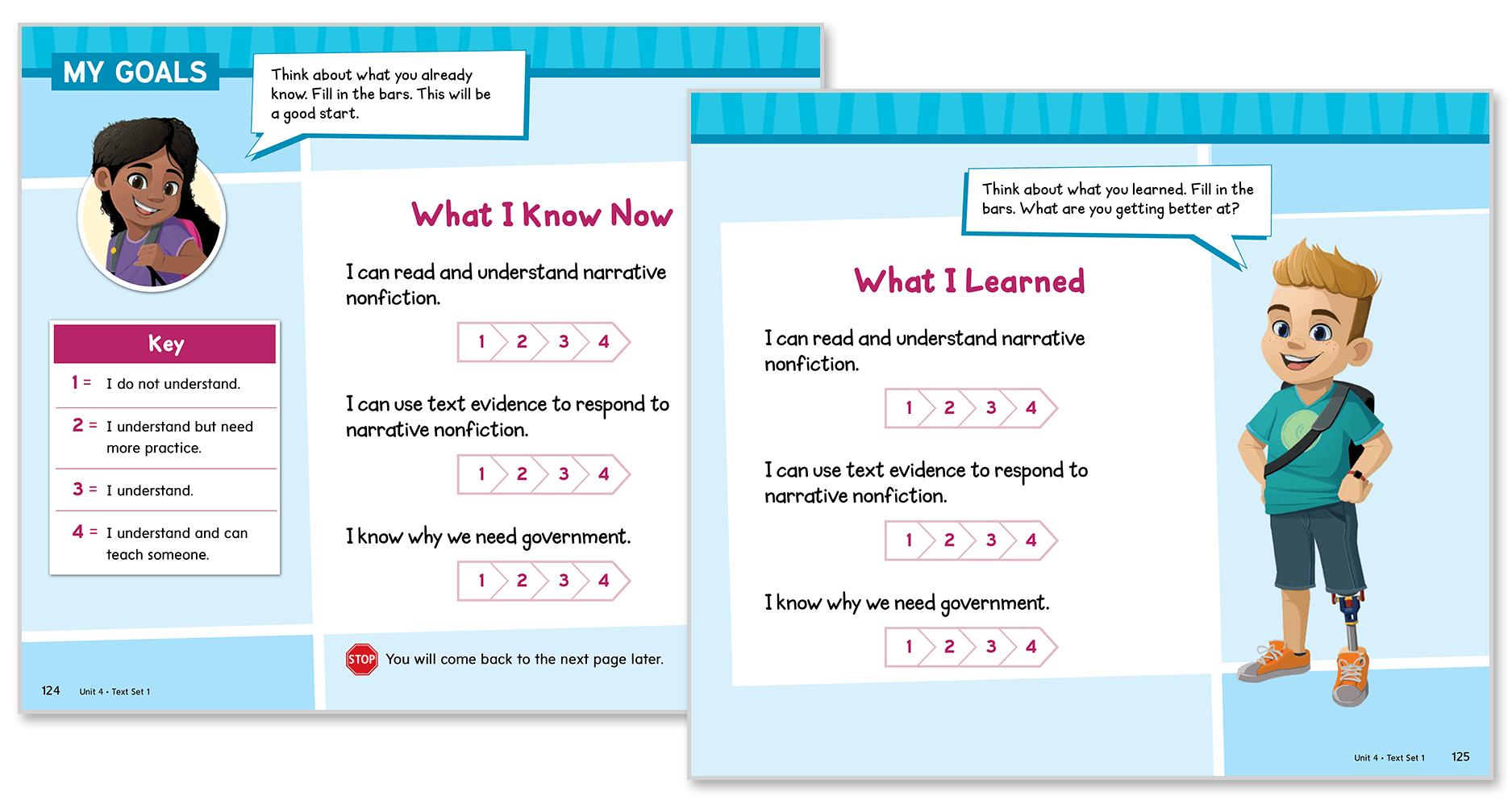 The My Goals page provides students with opportunities to reflect on their own learning. Students assess their knowledge, identify where they need practice, and recognize their growth.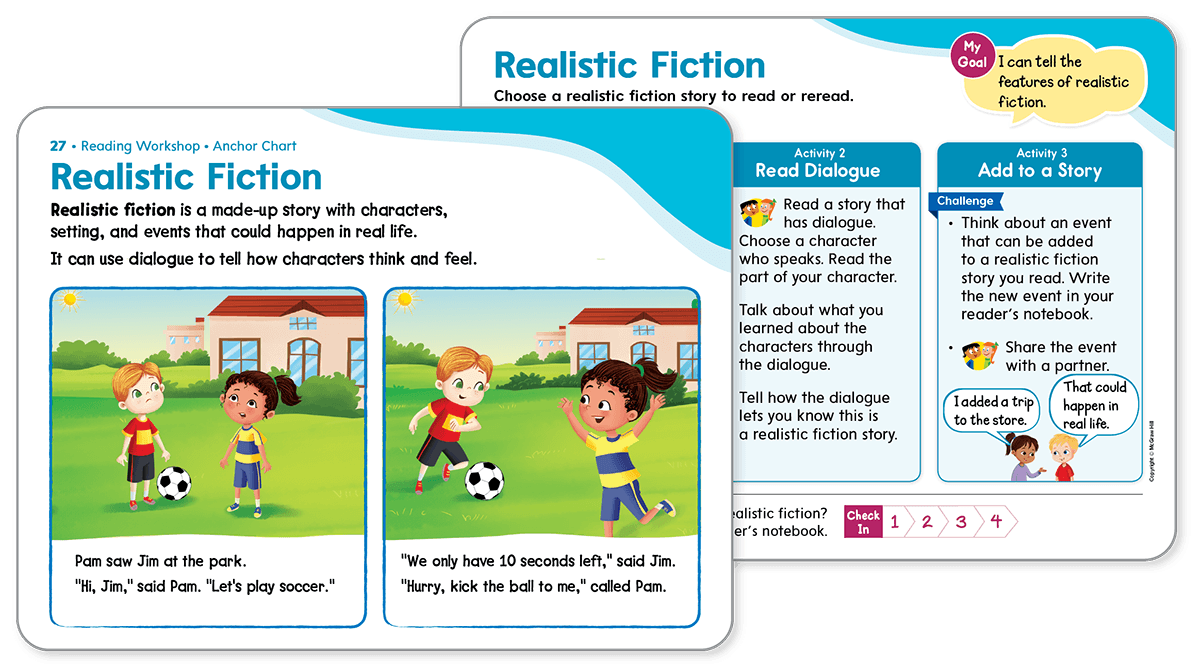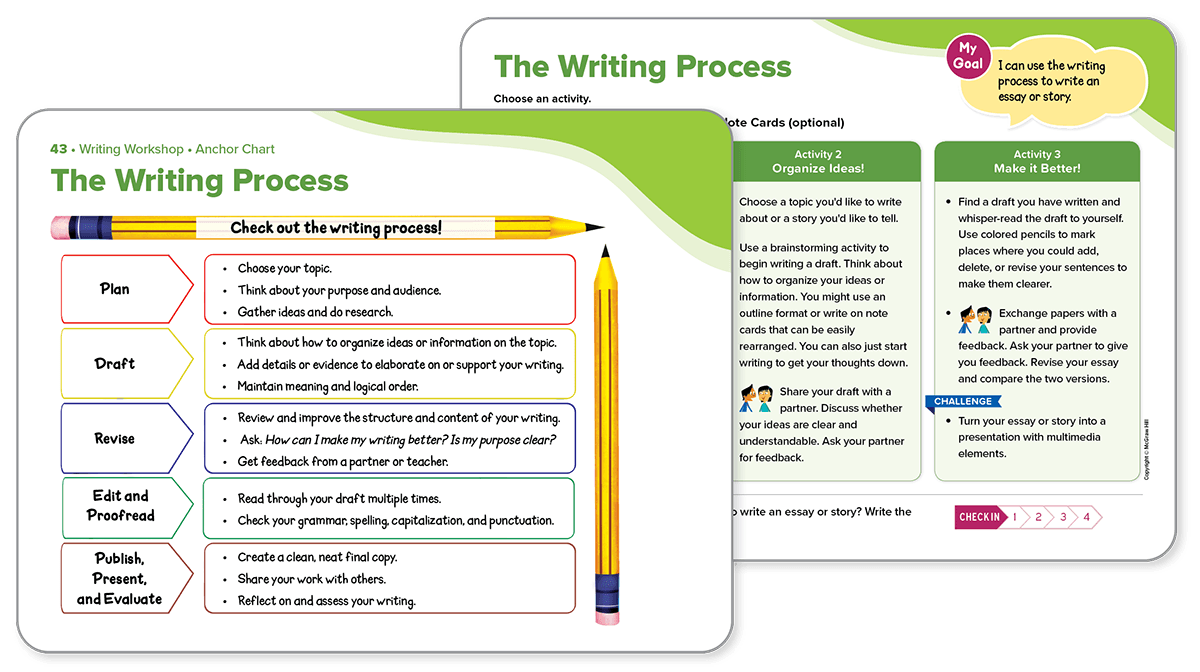 Center Activity Cards give students a choice of various, multimodal activities designed to achieve the same learning goals and foster self-expression.
Previous
Next
Expand Their World Through the Wonders of Literature
Build knowledge and broaden horizons
We are committed to showcasing diversity throughout Wonders, not only because all children should feel represented in their readings, but also because we recognize that literacy can help promote understanding. That's why we have selected authentic texts that feature diverse lived experiences, written by authors from a range of backgrounds and cultures.
Invite students to explore their world with instruction that:
Provides a 50/50 balance between literary and informational text to enhance content area learning.
Includes both classic and contemporary works in various genres that highlight a diverse range of people and experiences.
Focuses on social emotional learning and student empowerment with texts that model social justice and how students can impact their communities.
Offers Culturally Responsive Lessons to help students and teachers read selected texts through a culturally responsive lens and highlight a diverse range of people and experiences.
Supports teachers with examining unconscious bias and conducting sensitive conversations.




Preparing Every Teacher to Support Every Student from Day One
With on-demand, point-of-use resources, support is at your fingertips to help you maximize the power of Wonders
Your teacher digital workspace provides extensive guidance to help you effectively and easily implement Wonders. Digital supports will introduce you to the curriculum and the instructional path, give you an overview of resources, and provide guidance for administering placement and diagnostic assessments.
You'll also get model classroom videos and ready-to-teach modules, designed to support district coaches and facilitators as they deliver on-site or remote Wonders support sessions.
Learn more about the extensive digital support available in Wonders.
Develop Critical Readers, Writers, Communicators, and Thinkers
Wonders Instructional Model
Reading
Build Knowledge Through a Text Set
Investigate an Essential Question.
Read a variety of texts.
Closely read texts for deeper meaning.
Respond to texts using text evidence.
Conduct research.
Share your knowledge.
Inspire action.
Writing
Communicate Effectively Through Writing
Analyze mentor texts and student models.
Understand purpose and audience.
Plan writing, using sources as needed.
Conference with peers and teachers.
Evaluate work against a rubric.
Improve writing continuously.
Share your writing.
Instruction Aligned to the Science of Reading
Reading
Explicit instruction supports students in building knowledge:
Foundational Reading Skills
Phonics/Word Analysis
Fluency
Reading Literature
Reading Informational Texts
Comparing Texts
Vocabulary
Researching
Writing
Skills-based mini-lessons support students in developing their writing:
Writing
Narrative Writing
Argumentative Writing
Expository Writing
Handwriting
Speaking and Listening
Following Conventions
Creating and Collaborating
Differentiation
Differentiate resources, instruction, and level of scaffolds.
Small Group Teacher-Led Instruction
Choose from small group skills lesson options to target instruction to meet students' needs.
Read texts with scaffolded support.
Independent/Collaborative Work
Students transfer knowledge of skills and standards to independent reading and practice.
Students transfer skills to their writing.
Extend, Connect, and Assess
At the end of the unit, students transfer and apply knowledge gained to new contexts.
Demonstrate Understanding
Extend knowledge through online reading and Reader's Theater.
Connect ELA skills to content area reading with science and social studies texts.
Assess learning with program assessments.
Review and Evaluation Materials for Wonders