Wonders Resources for Parents
Wonders School-to-Home Letters
Parents play an integral part in their child's learning journey. We want to help you reinforce the skills your child is learning each day.
Each week, your child's teacher is able to send home a letter outlining their high-frequency and spelling lists, as well as ways you can engage your child in at-home practice. Along with the literacy curricula, you may see a social emotional skill that is being highlighted that week.
These school-to-home letters are available in English, Spanish, and seven other languages.
Check out samples of these school-to-home letters: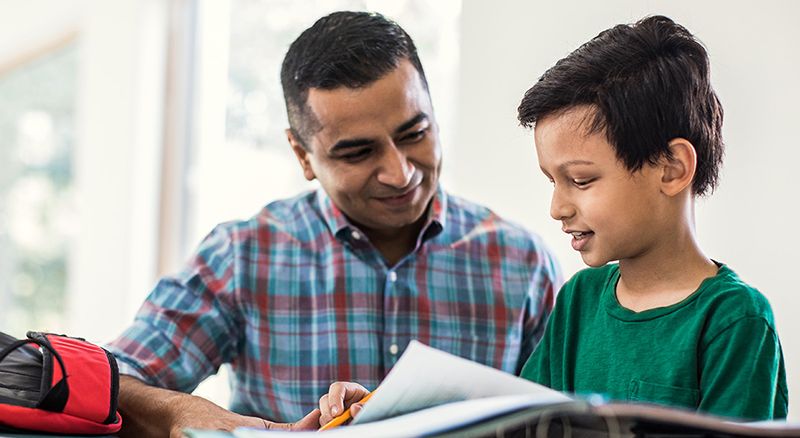 Accessing Reading Materials at Home
At the beginning of a school year, your child will be assigned login information to access reading and assignments online. Your child's teacher can fill out the Wonders Digital Information sheet, to make accessing the online platform at home fast and easy.
Wonders can be accessed online at my.mheducation.com.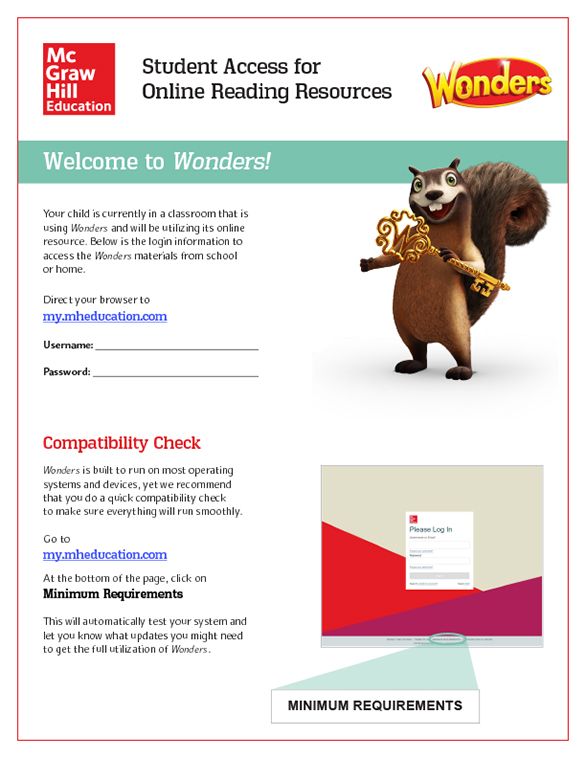 Click to Enlarge