WonderWorks: A K-6 Reading Intervention Program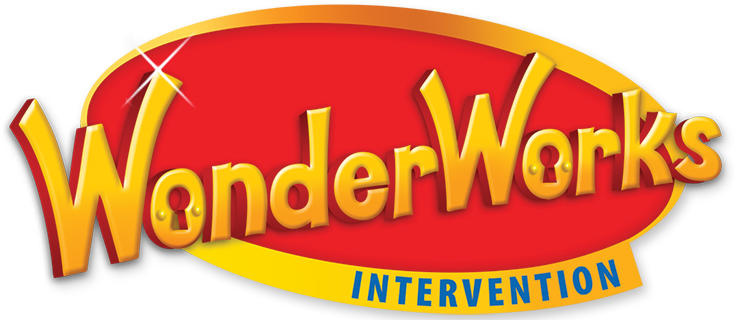 WonderWorks: An Overview
Level Up with WonderWorks
WonderWorks supports struggling readers and writers through research-based, data-driven, systematic instruction. WonderWorks rapidly accelerates students back to grade-level standards and promotes literacy by building foundational skills, developing close reading skills, providing differentiated instruction with scaffolded support, and informing instruction through assessment.
Components for WonderWorks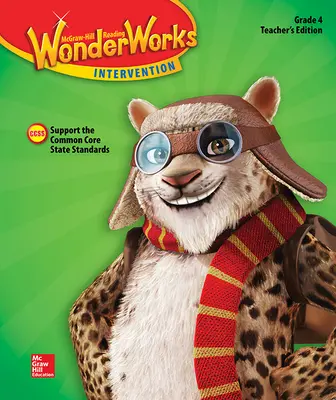 Teacher's Edition
Targeted intervention instruction to support students toward leveling up to grade-level standards.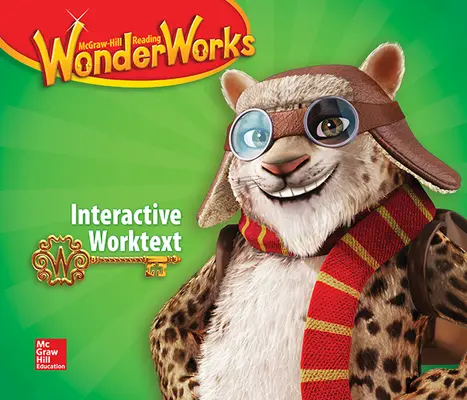 Interactive Worktext
(Grades 2–6)
Students work with the same weekly themes, skills, and strategies as the core Wonders curriculum, with additional on-page scaffolding and support for intervention.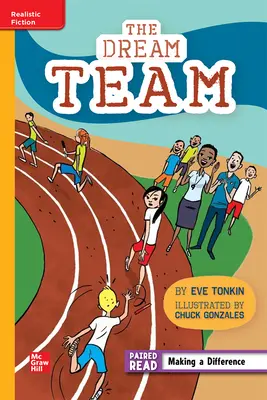 Apprentice Leveled Readers
(Grades 2–6)
The Apprentice Leveled Readers are two grade levels below and offer support to level up to the Approaching Leveled Reader in the core Wonders curriculum.
Foundational Skills Kits (Grades 2–3 and 4–6)
The Foundational Skills Kits offers explicit instruction, practice, and assessment of phonological awareness, phonemic awareness, phonics, fluency, and word recognition to remediate identified gaps in skills.
The kit includes Foundational Skills Lesson Cards, Practice and Assessment BLMs, High-Frequency Word Cards, a Decodable Readers package, and may more interactive instructional components.
Foundational Skills Lesson Cards
These cards offer teachers a flexible way to access and use foundational skills lessons. Each skill is color-coded, so teachers can find all resources to practice a particular skill.
Foundational Skills Practice and Assessment
Practice pages in grades 2–3 are for phonemic awareness, phonics, and structural analysis. Practice pages in grades 4–6 are for phonics and structural analysis. Speed drills are included to practice word automaticity.
Assessment Book
Blackline masters (BLMs) that test students on skills taught throughout each unit.
---
Resources for Hands-On Learning
High-Frequency Word Cards
Support acquisition of high-frequency vocabulary.
Photo Cards (Grades K–2)
Brightly colored picture cards to increase content area and domain-specific vocabulary.
Sound/Spelling Cards
Laminated cards support instruction in medial short-vowel sounds, final consonant sounds, and vowel variants.
Sound/Spelling Workboard
Write-on/wipe off response boards for students to practice tested words.
Visual Vocabulary Cards
Full-color, photo-word cards introduce specific vocabulary for the week. They provide instructional support for phonics, vocabulary, and language development.
Letter Cards
Set of individual cards that students can manipulate in practicing spelling.
Sound Box (Grades K–1)
Three-dimensional box with pockets and markers that support phonological and phonemic awareness.
Word-Building Cards (Grades 2–6)
These cards support letter recognition and word-building skills. Each card represents a specific letter or sound-spelling pattern, which students combine to form regularly-spelled words.
Wonders Leveled Reader Digital Library
Over 2,800 additional leveled reader titles available online. Search by grade, keyword, theme, genre, skill, Lexile level, and reading level. Easily assign leveled readers to a student or class.
Big Universe Digital Library
Over 14,000 authentic, leveled eBooks across grades K–12, in both English and Spanish. Powerful search functions identify texts by genre, reading level, or topic of interest, with cross-curricular support in science, social studies, and math.
Evaluation Materials for WonderWorks
Scope and Sequence for WonderWorks