Wonders: A K-6 Literacy Curriculum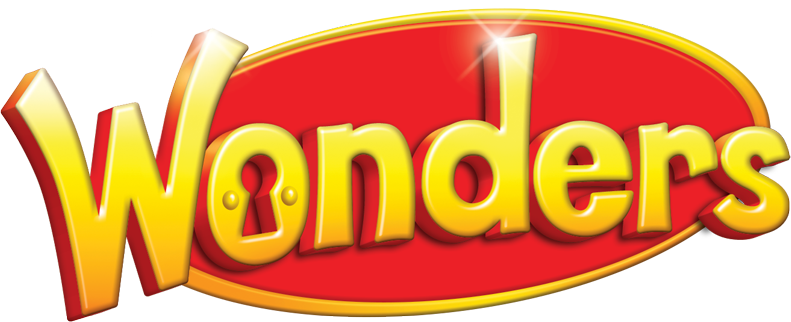 Wonders: An Overview
Make Every Student a Success Story
Wonders is designed to foster a love of reading in all children. By providing a comprehensive set of connected resources for all learners in grades K–6, Wonders offers elementary school educators the ability to adapt instruction with confidence as students grow. Our focus on teaching the whole child—and every child—prepares students to be lifelong learners and critical thinkers.
Combining the work of literacy experts with research on social emotional learning, Wonders helps you strengthen skills, bolster learning, and encourage independence, enhancing the important and inspiring work you do in your elementary school classroom, every day.
Take a look at what makes Wonders work in your class: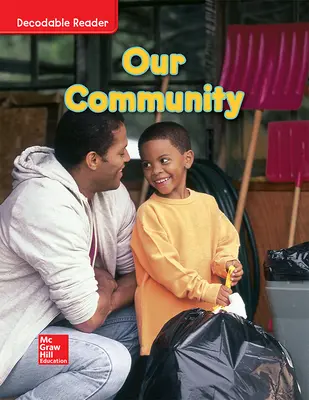 Decodable Readers
(Grades K–2)
Decodable Readers provide engaging stories that reinforce phonics instruction and offer expanded opportunities for students to practice fluency independently in school and at home.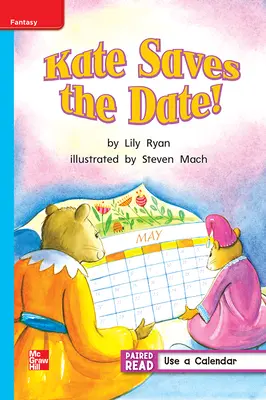 Leveled Readers
Differentiated texts at four complexity bands (Approaching, On, Beyond, and ELL). Each reader features a main selection accompanied by a paired piece with the same theme. The selection of Leveled Readers provides coverage of multiple genres and literary and informational texts.
Literature Big Books (Grades K–1)
Increase listening comprehension through read-alouds from rich, authentic texts, with stories and informational selections from award-winning authors and illustrators.
Unit Assessments
Comprised of shorter foundational skills assessments and comprehensive assessments, unit assessments ensure valid assessment of student performance and progress, aligned to standards and measured against grade-level rigor.
Benchmark Assessments
Assess progress toward end-of-year goals with benchmark assessments.
Placement and Diagnostic Assessments
Placement Assessments assist teachers in determining whether students are approaching, on, or beyond grade level or could be supported by intervention, while Diagnostic Assessments target foundational skills knowledge.
Instructional Routine Handbook
Develop helpful habits and provide students with strategies and tools to achieve desired outcomes.
Language Transfers Handbook
Guidance for transfer of phonics, grammar, cognates, and other skills to the study of English.
Language Development Kit
This kit includes blackline masters (BLMs) for targeted student practice and cards to support vocabulary and language development for English language learners.
Genre Read-Aloud Anthology (Grades K–1)
This kit includes blackline masters (BLMs) for targeted student practice and cards to support vocabulary and language development for English language learners.
Progress Monitoring Assessments
Weekly "fresh reads" offer students the opportunity to demonstrate mastery of weekly skills, and help teacher evaluate and monitor progress.
---
Resources for Hands-On Learning
High-Frequency Word Cards
Support acquisition of high-frequency vocabulary.
Interactive Read-Aloud Cards (Grades K–2)
Engage students with read-alouds that develop listening comprehension using complex text and include a variety of genres—myths, fables, poems, expository texts, and more.
Photo Cards (Grades K–2)
Brightly colored picture cards to increase content area and domain-specific vocabulary.
Response Board
Colorful, laminated work boards with supplement sound- and word-recognition practice (write-on/wipe-off).
Retelling Cards (Grades K–2)
Full-color cards feature modeled and guided retelling of main selections.
Sound/Spelling Cards
Laminated cards support instruction in medial short-vowel sounds, final consonant sounds, and vowel variants.
Visual Vocabulary Cards
Full-color, photo-word cards introduce specific vocabulary for the week. They provide instructional support for phonics, vocabulary, and language development.
Workstation Activity Cards
Reinforce reading and language arts objectives, support collaborative conversations, and provide valuable science and social studies content with these creative learning center cards for small-group work.
Teaching Poster (Grades K–1)
Colorful, laminated posters (write-on/wipe-off) help you celebrate special days and reinforce concepts from instruction.
Classroom Trade Library
Support and extend learning with award-winning trade books, selected to provide extended readings of complex text across genres, themes, and concepts.
Classroom Trade Library Lesson Cards
Lessons to accompany each trade title, with support for the close reading routine and accessing complex text, with student activity pages and support for collaborative conversations.
Foundational Skills Kits
(Grades 2–3 and 4–6)
The Foundational Skills Kits offers explicit instruction, practice, and assessment of phonological awareness, phonemic awareness, phonics, fluency, and word recognition to remediate identified gaps in skills.
The kit includes Foundational Skills Lesson Cards, Practice and Assessment Blackline Masters (BLMs), High-Frequency Word Cards, a Decodable Readers package, and many more interactive instructional components.
Wonders Leveled Reader Digital Library
Over 2,800 additional leveled reader titles available online. Search by grade, keyword, theme, genre, skill, Lexile level, and reading level. Easily assign leveled readers to a student or class.
Big Universe Digital Library
Over 14,000 authentic, leveled eBooks across grades K–12, in both English and Spanish. Powerful search functions identify texts by genre, reading level, or topic of interest, with cross-curricular support in science, social studies, and math.
English Language Newcomer Components
Although English language instruction is embedded within the core instruction—including callouts for Newcomer instruction—newcomers to the English language may need even more support.
Evaluation Materials for Wonders
Scope and Sequence for Wonders
Research for Wonders
Wonders uses research-proven instruction and best practices to help students grow as readers, writers, and critical thinkers.
Makes it easy to integrate your favorite resources or use our resources with your preferred approach or framework–including workshop-focused, blended learning, project-based learning, and authentic literature-focused.
Focuses on student-centered learning, small-group teaching, and mini-lessons with embedded support for English language learners, gifted and talented students, and students in need of Tier 2 support.
Provides resources and tools that meet students where they are and take them where they need to be, with resources in 100 percent print, 100 percent digital, or anywhere in between.
Bases instruction on research—and is dedicated to putting best practices into the daily routines of your classroom.