PreK–12 educators will see school pricing in their cart after logging in.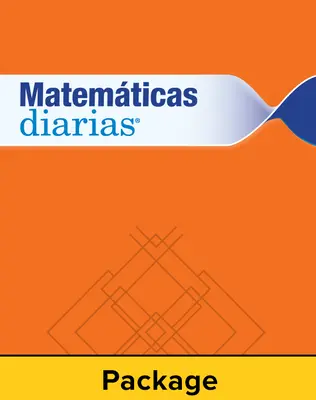 EM4 Spanish Print Classroom Resource Package, Grade 3
MHID: 002139864X | ISBN 13: 9780021398645
Payment Options: During checkout, you can pay with a P.O. (simply enter the number), Credit Card, or PayPal.
Product Details:
SPANISH COMPREHENSIVE CLASSROOM RESOURCE PACKAGE Complete set of grade level specific student and teacher resources in print. Classroom Resource Packages include all curriculum resources you need to plan, teach and assess with confidence.
| Title | ISBN 13 | Quantity |
| --- | --- | --- |
| Everyday Mathematics 4, Grades 1-3, Pattern Block Template | 9780076045389 | 1 |
| EM3 CRP WHITE GENERIC BOX GRADES 1- 6 | N/A | 1 |
| EM CRP FILLER FOR WHITE GENERIC BOX GRADES PRE-K - 6 | N/A | 1 |
| EM3 CRP WHITE GENERIC BOX SHIPPER GRADES 1-6 | N/A | 1 |
| Everyday Mathematics 4th Edition, Grade 3, Spanish Activity Cards | 9780021352135 | 1 |
| Everyday Mathematics 4th Edition, Grade 1-3, Spanish Minute Math Plus | 9780021427970 | 1 |
| Everyday Mathematics 4th Edition, Grade 3, Spanish Math Journal, vol 1 | 9780021363889 | 1 |
| Everyday Mathematics 4th Edition, Grade 3: Spanish Math Journal, vol 2 | 9780021363926 | 1 |
| Everyday Mathematics 4th Edition, Grade 3, Spanish Student Reference Book | 9780021363933 | 1 |
| Everyday Mathematics 4th Edition, Grade 3, Spanish Teacher's Lesson Guide, vol 1 | 9780021363971 | 1 |
| Everyday Mathematics 4th Edition, Grade 3, Spanish Teacher's Lesson Guide, vol 2 | 9780021383436 | 1 |
| Everyday Mathematics 4th Edition, Grade 3, Spanish Math Masters | 9780021383474 | 1 |
| Everyday Mathematics 4th Edition, Grade 3, Spanish Assessment Handbook | 9780021383504 | 1 |
| Everyday Mathematics 4, Grades 1-6, Number Grid Poster | 9780021385669 | 1 |
| Everyday Mathematics 4, Grade 3, Length-of-Day Poster, Grade 3 | 9780021385683 | 1 |
| Everyday Mathematics 4, Grade 3, Two-Dimensional Shapes Poster, Grades 3-5 | 9780021385690 | 1 |
| Everyday Mathematics 4, Grade 3, Fractions Strips Chart Poster, Grade 3-5 | 9780021385713 | 1 |
| P/N EM Online Access Card | N/A | 1 |
| Everyday Mathematics 4, SMP Posters (Standards 1-8), Grades 3-4 | 9780021308088 | 1 |
| P/N EM Spanish CRP Grade Level Sticker Grade 3 | N/A | 2 |
| P/N EM Spanish CRP Components List Grade 3 | N/A | 1 |
Title
EM3 CRP WHITE GENERIC BOX GRADES 1- 6
Title
EM CRP FILLER FOR WHITE GENERIC BOX GRADES PRE-K - 6
Title
EM3 CRP WHITE GENERIC BOX SHIPPER GRADES 1-6
Title
P/N EM Online Access Card
Title
P/N EM Spanish CRP Grade Level Sticker Grade 3
Title
P/N EM Spanish CRP Components List Grade 3