Pedagogy for Redbird Language Arts & Writing
More than 25 years of research by the world's top learning scientists has led to Redbird Language Arts & Writing—a revolutionary learning model developed for digital-savvy students.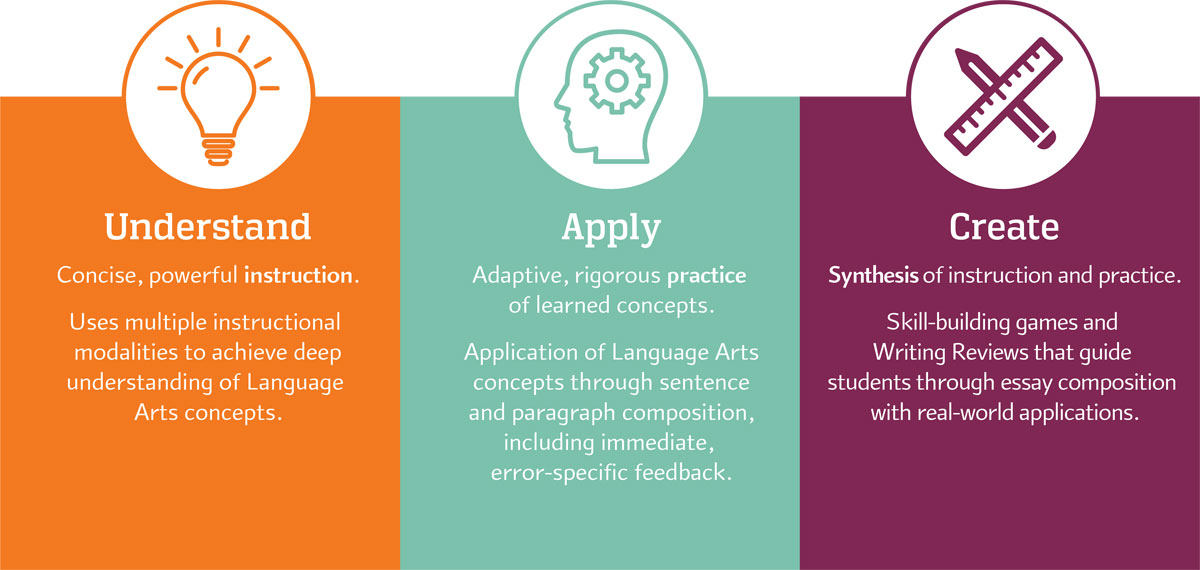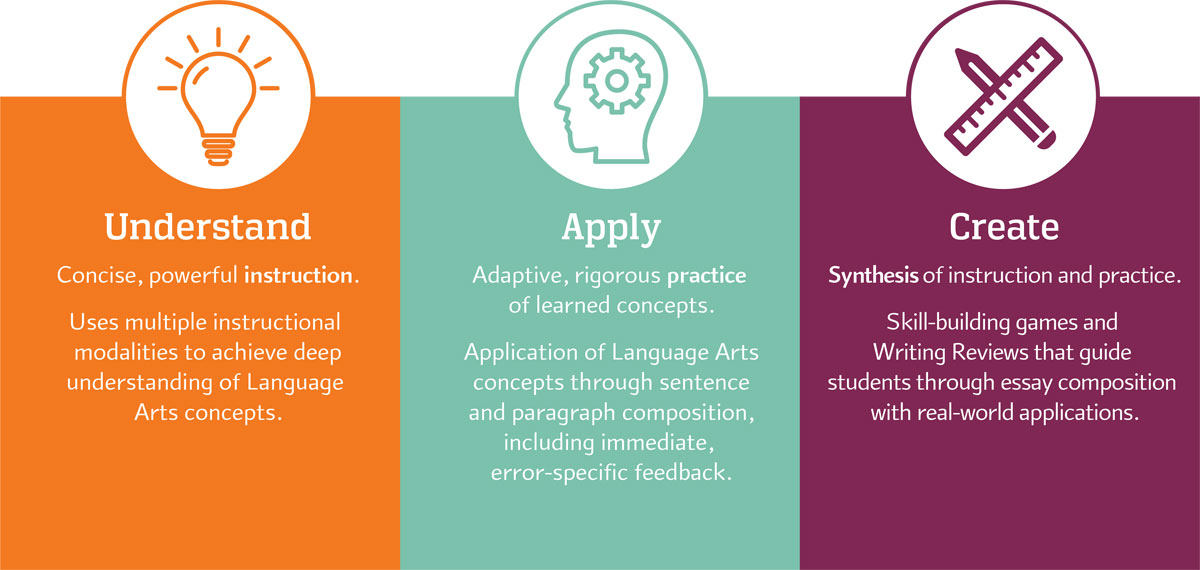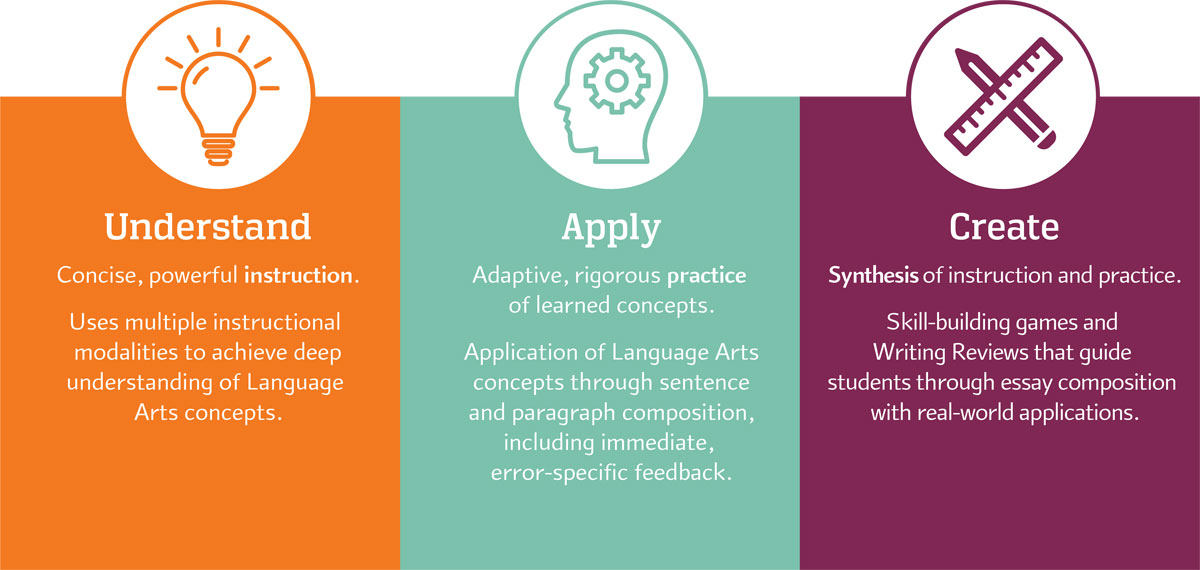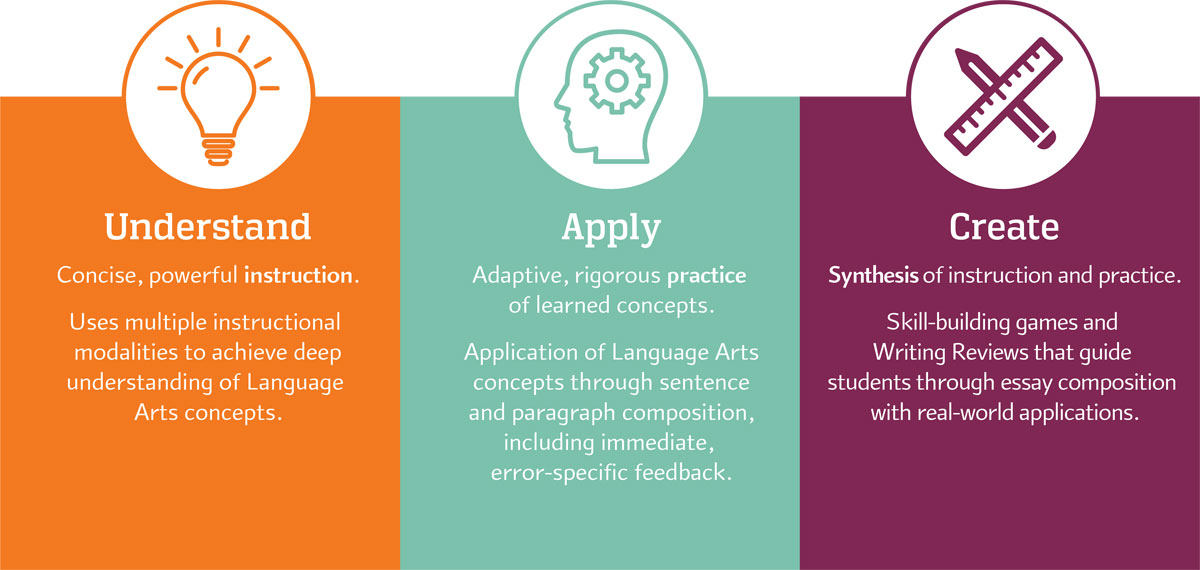 Redbird Language Arts & Writing allows students to accelerate learning by meeting them where they are on the learning continuum. All students begin with an Initial Course Placement Activity that starts them at the level of content they are most ready to learn.
Student understanding of core Language Arts and writing concepts is developed through personalized instruction and our adaptive motion engine. Our motion engine provides students with instant remediation or advancement to ensure they are challenged with the right level of material and working in their zone of proximal development.