1 Platform. 3 Programs. Infinite Possibilities.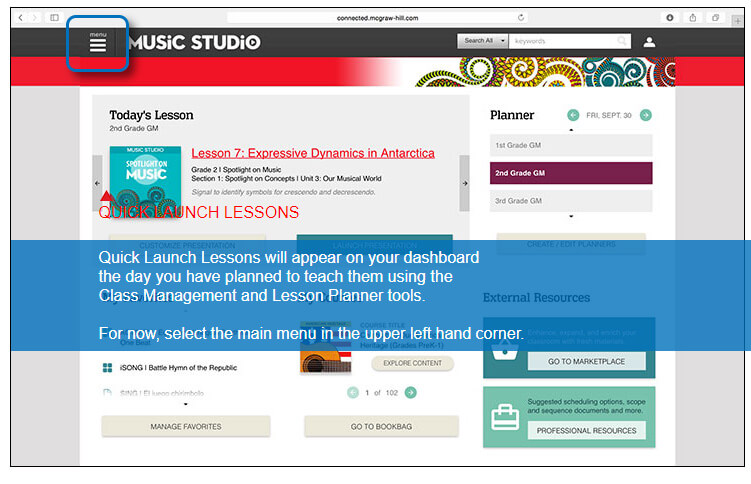 Music Studio: Home to Your PreK-12 Music Curriculum
Music Studio delivers access to instruction with interactivity and unforgettable content to meet the needs of 21st century music educators. In addition to ground-breaking, digital-first programs, Music Studio puts printed Song Anthologies and Choral Music and Sight-Singing books in your student's hands.