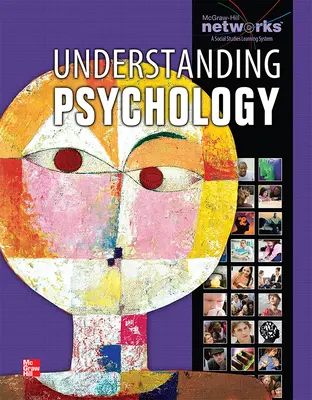 Understanding Psychology © 2014
Understanding Psychology is written exclusively for high school to the American Psychology Association National Standards for an inductory high school course. Trusted authorship communicates the theory and application of psychology through inquiry-based learning in Case Studies, Projects and Psych Labs.

Understanding Psychology
Kasschau
Student Edition:
• A dynamic, interactive learning experience for students with Essential Questions and the educational philosophy of Understanding by Design®
• Explore the overarching themes represented in the American Psychology Association National Standards and present current knowledge in the field of psychology in developmentally appropriate ways
• Develop critical thinking and engage students in the learning process with Quick Case Studies and Hands-on Chapter Projects
• Reinforce critical 21st Century Skills and College and Career Readiness
• Introduce students to scientific ideas with Psychology QuickLabs and "Your Online Laboratory"
Digital Student Learning Center:
Includes the full student edition, plus engaging resources that provide context and bring the narrative to life such as maps, timelines, infographics, primary sources, images, and videos. Includes audio, annotation tools, and approaching level option for the student text. Reading and writing support such as guided notes, vocabulary pop-ups, and graphic organizers help improve understanding of the content. Cumulative Hands-On Chapter Projects and additional Technology Extension activity provide authentic performance assessment.
Teacher's Edition:
The print Teacher Wraparound Edition is built on the principles of Understanding by Design®. It includes the entire student text along with a variety of planning and instructional support for the print and digital resources. Differentiation strategies as well as project-based learning materials are included.
Chapter Tests and Lesson Quizzes:
Printed blackline master booklet of Lesson Quizzes and Chapter Tests includes all the editable tests available online. Use it to preview online test questions or print for paper and pencil tests. Chapter tests include traditional and document-based question tests.
Digital Teacher Lesson Center:
Easily access all teaching resources and classroom management tools for the curriculum.
• Differentiate with strategies for approaching level, beyond level, and ELL students.
• Access and customize online lesson plans and explore the library of resources.
• Create assignments for whole class or individual students. Includes pre-built and customizable tests and quizzes, with a variety of question types to provide critical practice for assessments.