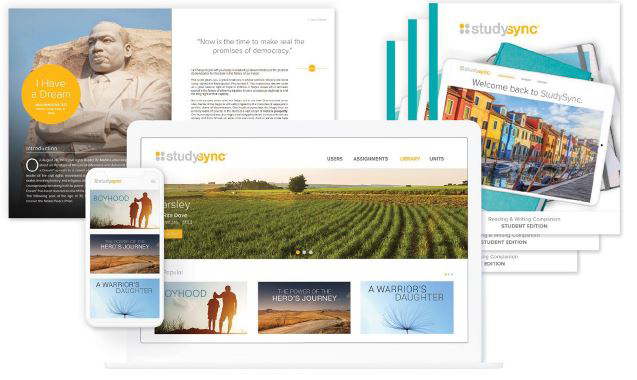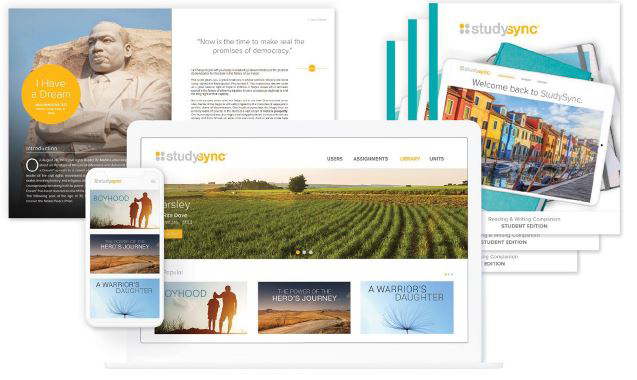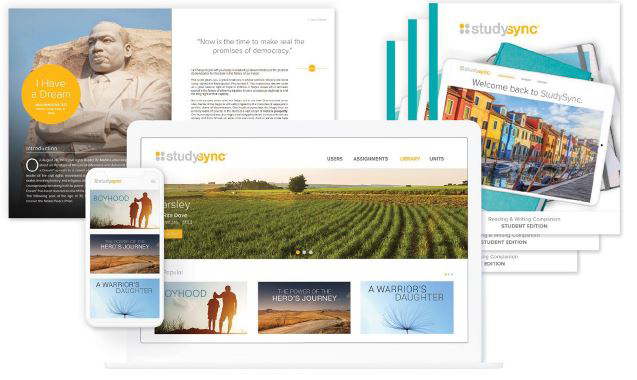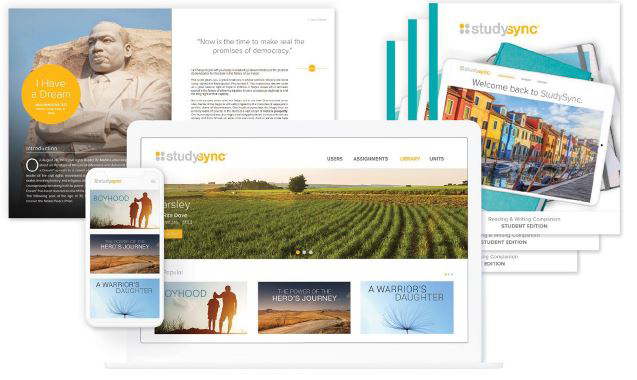 StudySync: A Comprehensive ELA Curriculum for Grades 6–12
Welcome to StudySync – rigorous, culturally-relevant content that ignites a love of literature in ALL students.
StudySync® is an integrated print and digital ELA curriculum for grades 6–12 that is used in multiple implementation models both online and off. An easy-to-use, multimedia-rich curriculum, StudySync brings great literature to life and supports student exploration in the classroom and beyond.
It is the only ELA curriculum to provide a learning environment that purposefully evolves to meet the specific needs of 6–8 and 9–12 ELA classrooms, focusing on building strong, skills-based foundations at 6–8, and providing flexible instructional choice for teachers and a guided path towards independent critical thinking and analysis skills for students at 9–12.
Choose Your StudySync ELA Curriculum