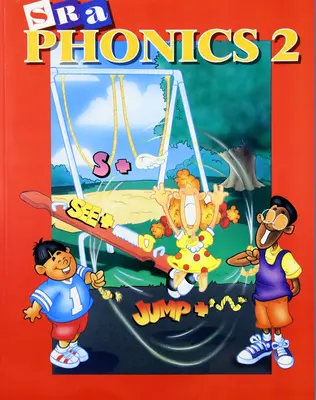 Lead your students from direct teacher instruction to independent use of phonics skills with SRA Phonics. Designed to complement any reading program, this integrated language approach teaches listening, writing, reading, and language study.

Program Features:
Multisensory instruction in every lesson enables students with different learning styles to effectively learn and remember phonics concepts.
Easily identifiable icons for speaking, reading, listening, and writing lead students through the lessons.
Exploring Differences section in every lesson provides hints to help Spanish- and Asian-language speakers deal with the sounds and spellings of English, making this an ideal program for diverse classrooms.
Components:
The Student Edition builds skills in a systematic manner by:
Formally introducing each new skill
Providing practice and language application of that skill
Offering standardized testing formats within and at the end of each unit.
The Teacher's Edition offers a wide range of teaching options, including:
ESL strategies
Visual, auditory, and kinesthetic activities
Spelling activities
Mini storybooks
Cross-curricular projects
Literature Connections
These  Additional Components can be used:
Before lessons to motivate children and establish a context for the skills to be taught
After lessons to help children apply the skills they have learned
Grade 1: Phonics Readers for Writers
Takehome books provide added practice for long and short vowels and include short stories to be read at home with parents
Available in packages of 10.
Grades 1–2: Big Books/Little Books
Colorful, original stories extend and enrich phonics instruction
Available in six packs of 10 titles.
Grades 1–2: Poetry Posters
These beautifully illustrated classic and contemporary poems are effective teaching tools.
Each laminated poster contains phonetic patterns.
 Grade 3: Poetry Posters
 Each laminated poster contains blends, digraphs, and syllables.