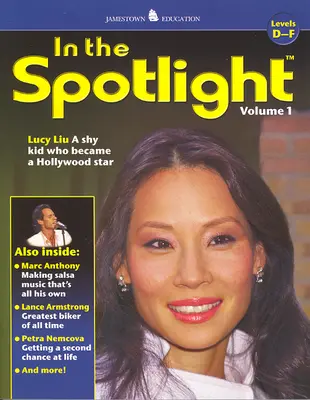 In the Spotlight, Level D-F, Volume 1
With In the Spotlight™ you can motivate your students to read and improve their reading proficiency with familiar subjects from popular culture.
Each consumable book features nine biographies of music industry personalities, actors, sports figures, authors, and artists, each one informative and inspiring! In each graduated unit, students are guided before, during, and after reading, with comprehension, skill, and vocabulary reinforcement, as well as writing exercises.