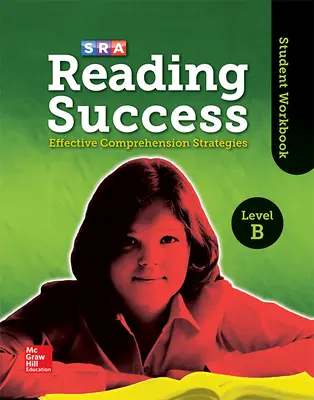 Reading Success helps students gain and master essential skills that will dramatically improve their ability to understand and comprehend what they read.

Help your students gain and master essential comprehension skills and strategies with Reading Success. Written for students in Grades 4 through Adult, this supplemental reading intervention program requires only 25 minutes, 3 days per week, to dramatically improve students' ability to understand what they read. Reading Success is ideal for Tier 1 enhancement, Tier 2 intervention, Summer School, and extended day classes.
Reading Success teaches students to comprehend by teaching them explicit comprehension strategies that can be applied to any reading task, including:
determining main idea and supporting details
identifying an author's purpose
paraphrasing
drawing inferences
and using context to figure out word meanings.
In addition, Reading Success is designed to help students transfer this knowledge to improve their performance on national and state assessments.
Four levels address the needs of struggling readers in Grades 4 to Adult. Students typically start at Foundations or Level A, based on their ability to decode and read fluently at a specific grade level:
Foundations, for students reading at a 3rd grade reading level
Level A, for students reading at a 4th grade reading level
Level B, for students reading at a 5th grade reading level
Level C, for students reading at a 6th grade reading level.