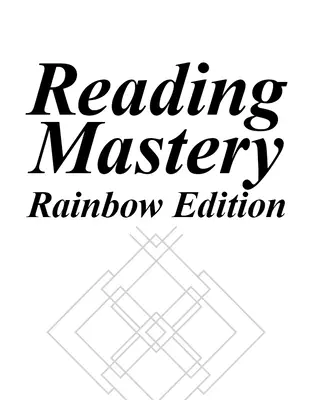 Reading Mastery Rainbow I 1995 Edition
Reading Mastery is a comprehensive reading program. New concepts and skills are taught by the teacher in small steps to ensure success the first time, avoiding time-consuming and repetitious re-teaching.

Students have ample opportunity to practice all concepts and skills so they achieve mastery and develop efficient strategies for learning. Entry-level assessment and continuous monitoring of progress make it easy to quickly identify students needing specialized instruction.