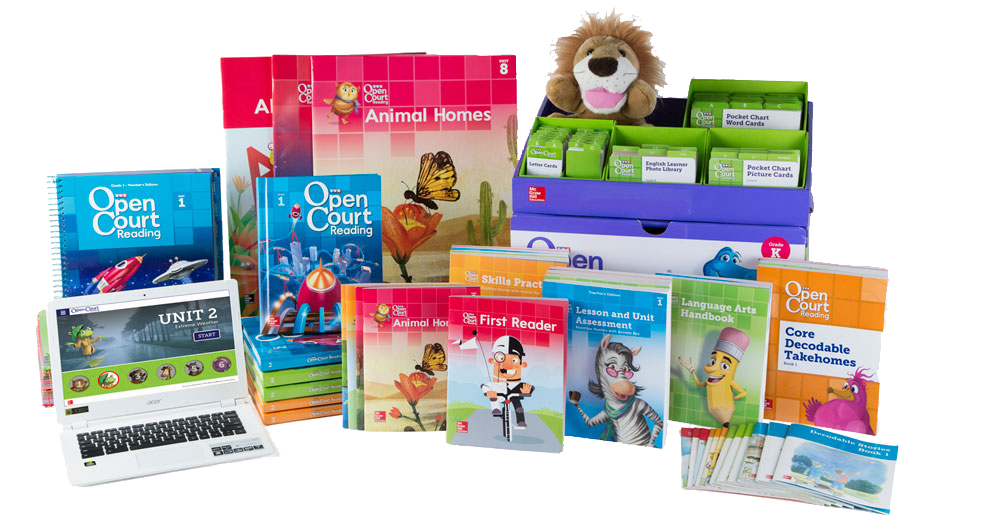 Open Court Reading © 2016
SRA Open Court Reading is a comprehensive K-3 reading, writing, and language arts curriculum that provides an explicit, systematic approach to teaching. Through engaging resources, activities, and materials, students are able to develop critical reading and writing strategies and skills needed for success.

This complete curriculum features the following:
Instruction in the five key areas of reading
Differentiated Instruction and English Learner support in every lesson
Accessing complex text through close reading
Strong inquiry/higher-order thinking strand
Robust writing strand
Utilizing technology in the classroom provides value-added learning and time-saving enhancements for the teacher. Open Court Reading contains the best of digital and print resources designed to make teaching easier, more effective, and more exciting!
Find more at OpenCourtReading.com
Research Base
Non-Randomized Controlled Studies
Other Scientific Research
Evidence of Success