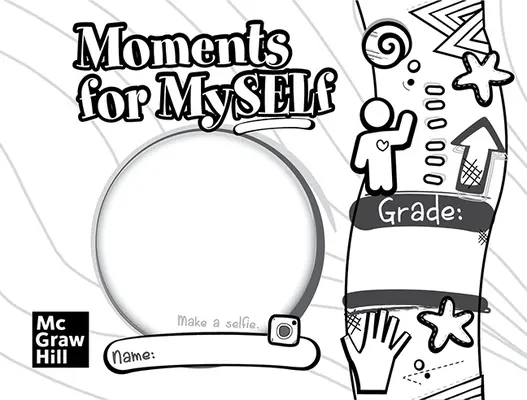 An interactive keepsake designed to work on students—promoting social and emotional learning, growth mindset, and high self-esteem—as students work through it.

Centered around CASEL's five social and emotional learning competencies, Moments for MySELf includes four activities and one of Dinah Zike's Foldables® for each of the following skills:
Self-Awareness—The ability to understand one's own feelings, thoughts, strengths, and weaknesses and how they impact behaviors.
Self-Management—The ability to regulate one's feelings, thoughts, and behaviors to succeed in different contexts.
Responsible Decision-Making—The ability to make thoughtful and informed decisions in different environments.
Relationship Skills—The abilities to establish and maintain healthy relationship with diverse individuals and groups and to navigate unfamiliar settings.
Social Awareness—The ability to recognize the perspectives of and empathize with people from diverse backgrounds.
​
Moments for MySELf provides students with the space and time to reflect upon and develop life skills, and provides teachers with a flexible, adaptable tool for making the most of teachable moments. Interactive Foldables for each SEL competency give students a hands-on means of engaging with and working towards social and emotional proficiency.
 
Available in two bands, primary and intermediate, the workbooks are designed so that children can track their own personal growth by completing the same activities from one year to the next, applying newfound insights and perspectives as they learn more about themselves and the world around them.