Online Professional Development and Implementation Support
Wonders Professional Development
We can all benefit from professional development. Whether you are a first-year teacher or an experienced master, an instructional specialist or an administrator, the embedded professional development in Wonders provides guidance and best practices—when and where you need it.
Your Wonders PD is accessible 24/7 through the online portal. Teachers and leaders will find point-of-need Wonders resources, such as instructional modules, model lesson videos, author and coach videos, and research-based white papers to help deepen their knowledge and hone instructional practices.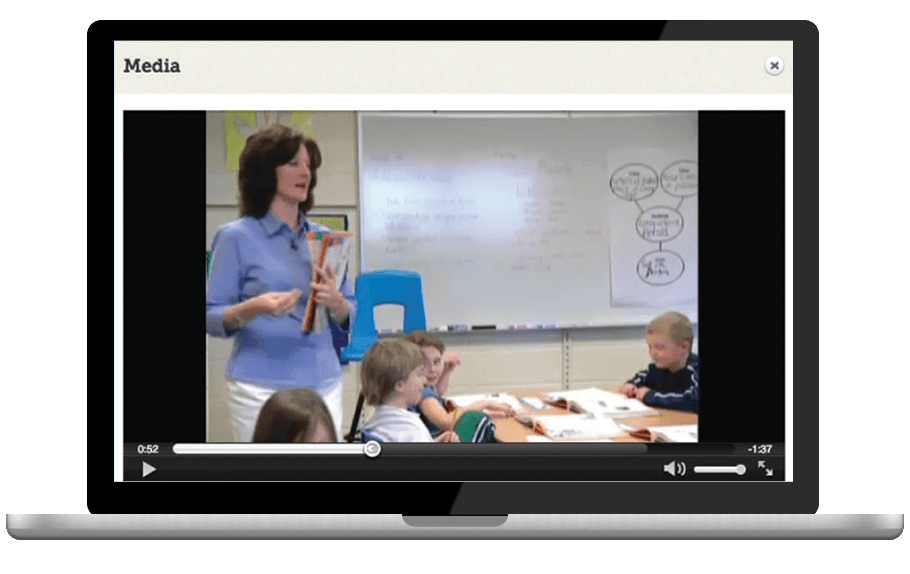 Support for Teachers
Wonders teachers can use these professional learning resources like an online springboard into deeper learning by accessing:
Self-Paced Learning Modules
The Wonders Basics module provides an overview of the Wonders curriculum, instructional path and resources, classroom set-up, and placement testing to inform small-group instruction.
When teachers are ready to access the comprehensive suite of digital resources offered with Wonders, the Digital Quick-Start Module walks them through the process of setting up their class and calendar. Teachers also learn about key digital resources and how to use them effectively to enhance and support their planning and instruction.
Video Support
Model lesson videos show experienced teachers delivering Wonders lessons in real classrooms.
Author videos and coach videos address research-based best practice teaching approaches in key instructional areas, such as English language learners, dual language classrooms, and social emotional learning.
Support for Administrators
Wonders includes valuable support resources for instructional coaches, school administrators, and district leaders. School and district leaders can build knowledge of Wonders and learn how to monitor implementation and coach teachers effectively. They can also download resources for successful implementation planning, conducting classroom observations, and communicating with teachers and families.
Get the Latest Updates
Do you currently use Wonders in your district? Join Wonders News for PD resources, digital updates, and ideas and stories from your Wonders community—delivered to your inbox every quarter!
(Must sign in to the digital platform to access.)