Experience Inspire Science Grades PreK–5
Explore our print and digital resources to learn how Inspire Science keeps students engaged in their learning with its phenomena-based, inquiry-driven curriculum that aligns directly with Next Generation Science Standards.
Start Here



Review our overview brochure and program guide to discover how Inspire Science sparks curiosity, supports cross-curricular connections, and encourages students to make sense of the world around them.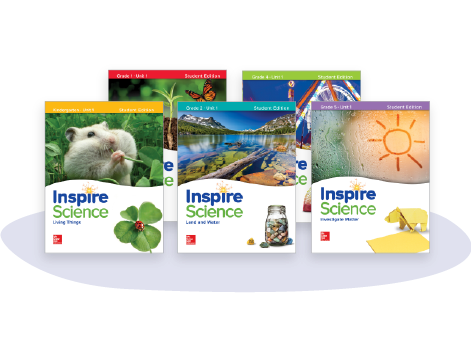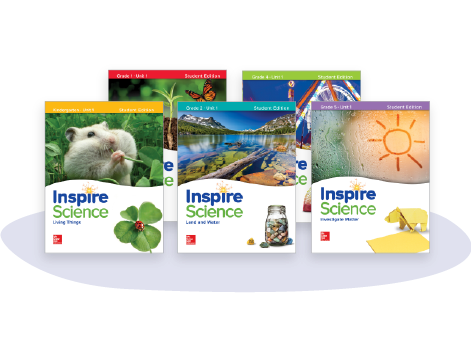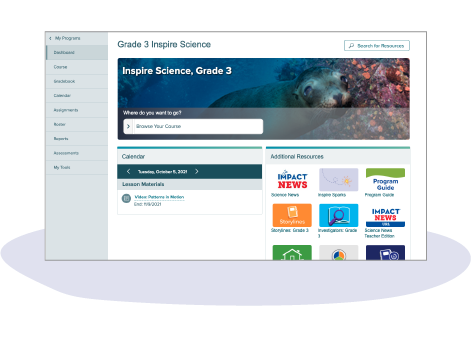 Sample Digital



Learn more about the program's digital features that give you the flexibility to meet all students at their level while inspiring them to be curious, explore complex scientific concepts, and ask questions

Request Access for Grades PreK–2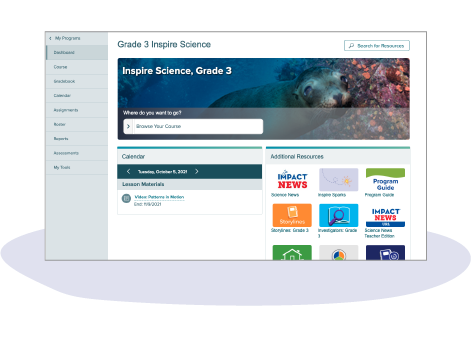 Stay Updated with the Latest Information
Want to know more about Inspire Science for back-to-school 2023?