Deeply rooted in years of research and best pedagogical practices, Inspire Science has been designed to maximize student learning as they explore the phenomenal world around them. The NGSS-aligned curriculum ensures all students receive a comprehensive science education all while meeting rigorous state and national standards.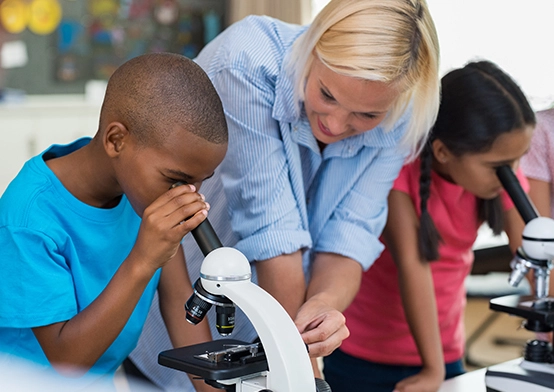 Pedagogy
Built around the Next Generation Science Standards (NGSS), Inspire Science empowers students to explore our world's natural phenomena in exciting, hands-on ways. Guided by the power of inquiry, the program works to foster deep conceptual understanding by prioritizing depth over breadth and performance over testing knowledge.
Each student's journey through Inspire Science is guided by the 5Es and fueled by phenomena to provoke critical thinking and develop creative problem-solving skills.
Engage
The Engage phase introduces students to a real-world scientific phenomenon. As students make their initial observations and ask questions, they reveal the preconceptions that they bring to their learning. 
Explore
The Explore phase launches students into a series of inquiry-based activities, allowing them to make claims and document their reasoning using the Claim, Evidence, Reasoning (CER) framework. This methodology helps level the playing field for learners by allowing them to access core science content via a shared, phenomena-based experience and invesigation. 
Explain
During the Explain phase, students build upon their previous explorations by synthesizing an array of informational texts, supportive resources, and interactive activities. As students interact with the content, they practice close reading and research skills while deepening their understanding of core science topics. 
Elaborate
The Elaborate phase takes an application-based to learning, allowing students to connect their knowledge to new situations and deveop a deeper understanding of the lesson concepts. This phase also introduces real-world STEM careers, prompting students to consider new potentional career paths.  
Evaluate
In the Evaluate phase, students revisit the phenomenon at hand and demonstrate their understanding by answering essential and phenomena-based questions and completing a final performance task. Teachers can then guage student progress toward achieving lesson objectives, with the option to provide remediation suggestions if additional help is needed.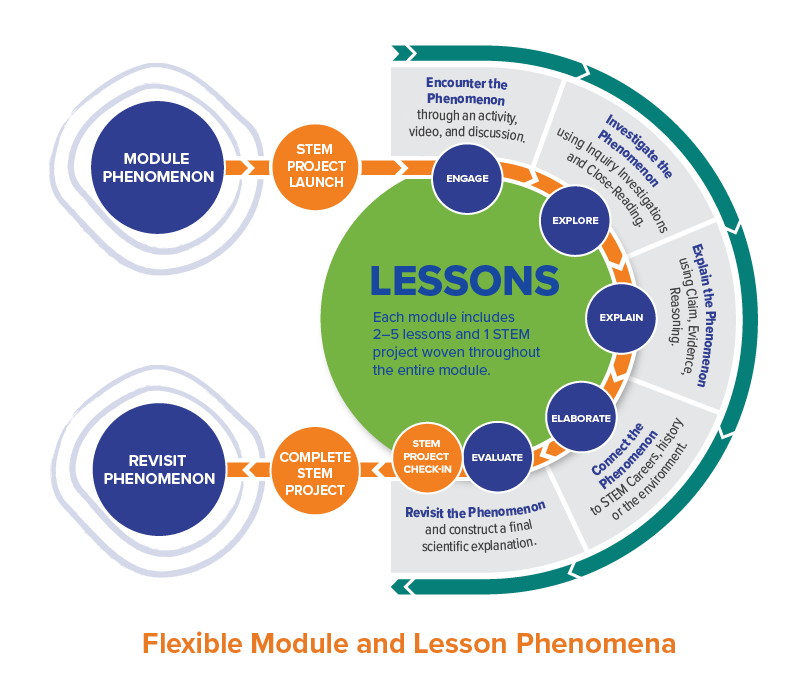 Students build long-lasting knowledge and skills when they experience science and engineering in meaningful, real-world, application-oriented ways. In Inspire Science, phenomena act as the centerpiece of each module and lesson to engage students and inspire them to investigate key science and engineering concepts. As students investigate each lesson-level phenomenon, they will gather pieces of the puzzle to help solve and explain the module-level phenomenon.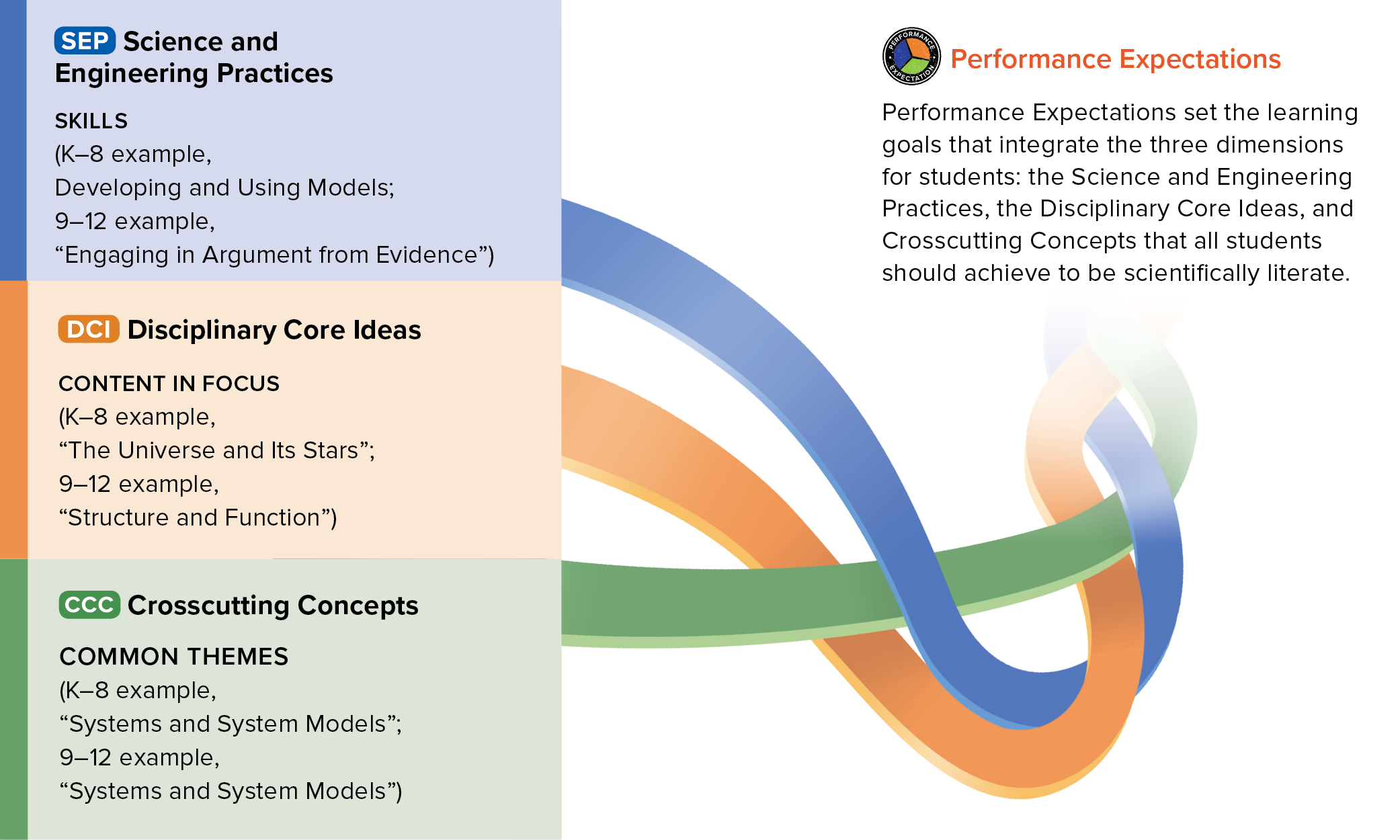 Three-Dimensional Learning
The three-dimensional learning framework of Inspire Science delivers an application-oriented approach that provides students with holistic science skills. Students achieve proficiency with the Performance Expectations by working with the Science and Engineering Practices, Disciplinary Core Ideas, and Crosscutting Concepts in tandem to make sense of phenomena and design solutions to real-world problems.
Science and Engineering Practices
Science and Engineering Practices guide how you ask questions, define problems, plans and carry out investigations, analyze and interpret your findings, develop and use models, use mathematics and computational thinking, develop explanations and solutions based on evidence, and critique and communicate ideas.
Disciplinary Core Ideas
Disciplinary Core Ideas bring into focus the concepts and organizing principles important across science and engineering.
Crosscutting Concepts
Crosscutting Concepts are big ideas that apply to many areas of science and engineering. They help you to think scientifically while you apply the science and engineering practices and link the core ideas you learn during the course.
Inspire Science incorporates research-based Universal Design Learning Principles to provide educational practices that support multiple means of engagement, representation, action, and expression to ensure that all students have access to rigorous curriculum. The Teacher's Edition and leveled informational text—such as Leveled Readers and INVESTIGATOR articles—feature robust differentiation support and practical strategies. Leveled texts align with the Lexile ranges of the CCSS.
We recognize that no two students are alike. Using revolutionary technology, LearnSmart for Inspire Science 6–12 unlocks adaptive learning specific to each student's needs. This sophisticated software works to…
Make every minute count

by highlighting the most impactful concepts each individual still needs to learn. This ensures that any time spent studying is as productive as possible.



Maximize the power of instruction

with actionable insights into student and class understanding.



Promote content retention

by rotating mastered concepts in and out of the learning cycle as new ones enter until all concepts have been completed.
NGSS and the Research Foundations of Inspire Science
Development of each version of Inspire Science begins with a research phase during which the authors review the most current research available related to how students learn. These white papers summarize some of the research behind the program.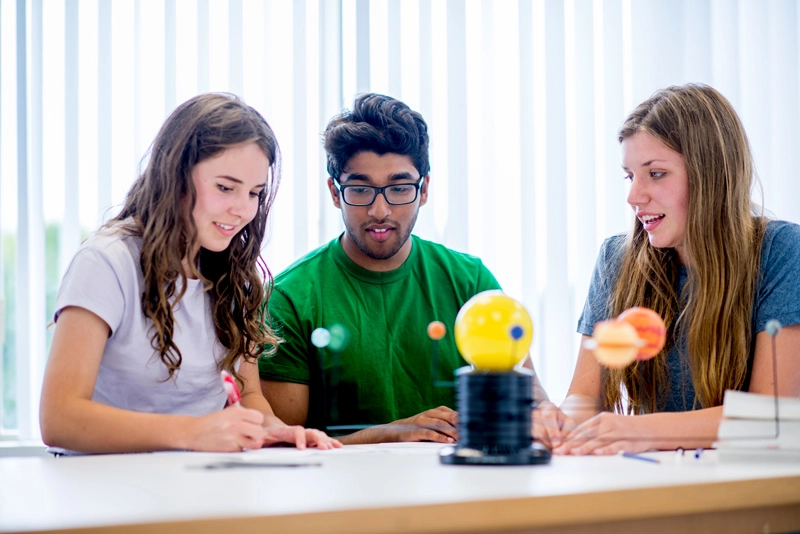 Advisors
Inspire Science draws on the expertise and innovations of almost a dozen well-respected scholars, including: