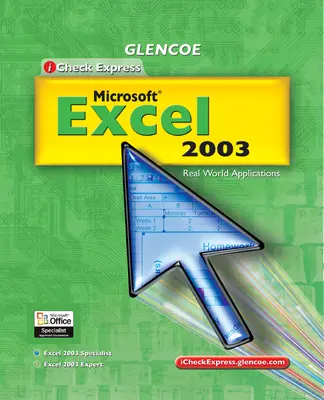 iCheck Series: iCheck Express Microsoft Excel 2003
iCheck Express Excel 2003 was written specifically for high school students. It is age-level and interest-level appropriate. Projects incorporate real-world business situations and cross-curricular academics. Leveled activities and projects help beginning and advanced students practice and reinforce skills.

An Annotated Teacher's Edition provides point of use instruction and helpful teaching strategies for all student skill levels.
This book covers Microsoft Office Exam objectives for Excel 2003 Specialist and Excel 2003 Expert.