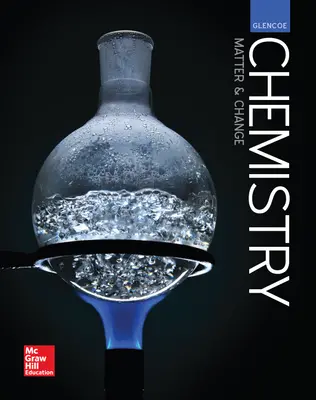 Glencoe Chemistry: Matter & Change © 2017
Attract, enlighten, and engage your students with a program that helps them "bond" with chemistry. Whether you're looking for a print, hybrid print-digital, or a digital-first program, Chemistry: Matter and Change gives you proven, comprehensive content with real-world concepts to help you ignite curiosity in your students.

Our program supports your differentiation needs with robust reading and math support built in. Comprehensive content, labs, and online resources are coupled with dynamic photography, diagrams, examples, and real-world connections, making this program approachable without losing the rigor you seek.