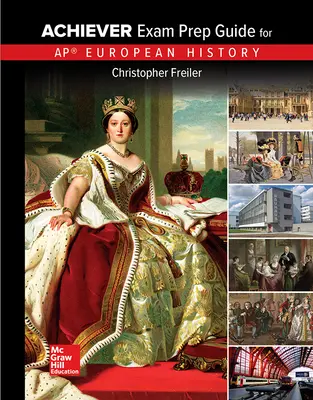 Freiler, European History © 2017, 2e
Updated for the new redesign!
Chris Freiler's vast experience with the changes to the new AP European History course and exam informed this revision of his best-selling Achiever Exam Prep Guide for AP European History. Filled with up-to-date content, new AP-style test practice questions, and available paired with Connect® for an all-digital experience, the Achiever Exam Prep Guide is still the best resource for AP students using any AP European History textbook.
Outstanding features include:
Detailed overview of the new course and exam
Up-to-date strategies for success on the AP European History Exam
Focused content review chapters with additional AP-style practice questions for each time period in Connect® with diagnostic reporting
Two NEW complete practice exams available in print and online with detailed scoring rubrics and answer feedback