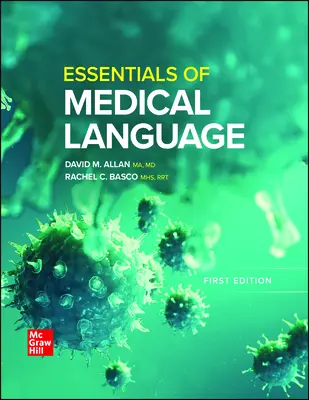 Essentials of Medical Language ©2024
Designed to help students master the complex language of modern health care, students experience the terminology in the same differentiated diagnosis method a physician uses in an examination.

Essentials of Medical Language
incorporates motivation to learn, retention of material, and opportunities for application and practice to create an engaging learning experience. Students assume the role of an allied health professional specializing in that chapter's body system and learn new medical terms in the context of a patient case. Students have multiple opportunities to apply what they have learned with practice exercises in each lesson and questions at the end of each chapter.
•
Organized by body system
in an outside-to-inside sequence
•
Contextual approach
promotes active learning
•
Students experience each real-life case
from different allied health and LPN-level nursing roles
•
Over 2,000 medical terms
with their pronunciation, elements, and definition 
•
Color coded
prefixes, suffixes, and combining forms
•
Audible pronunciation glossary
included in the digital edition
•
Over 100 questions and exercises
to build critical soft skills 
•
Digital teaching guide
features presentation materials, discussion prompts, pre-made assessments, question banks, and project-based learning resources
See Resources Tab for additional information