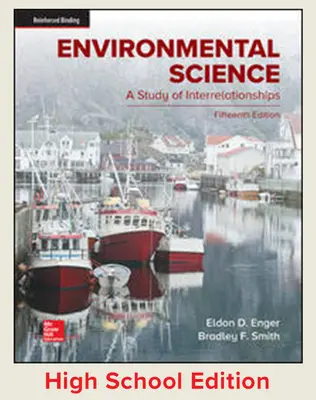 Enger, Environmental Science: A Study of Interrelationships ©2019, 15e
Environmental Science: A Study of Interrelationships is a perfect choice for an honors/electives course with a full-color, student friendly layout, an introductory-level approach that doesn't overwhelm students with too much detail, and a concise and conceptual writing style that is both interesting and accessible.

Students are taken on a scientific journey of our Earth and the relationship between humans and the natural world through Enger's interdisciplinary approach that is presented through multiple perspectives — historical, economic, political, social, and cultural. In addition, Environmental Science includes:
 
• Comprehensive, editable test banks for each chapter.
• Google Earth activities, labs, and additional inquiry activities to give students context for the global places and topics discussed in the text.
• An Online Teacher Manual featuring activities and ELL strategies.