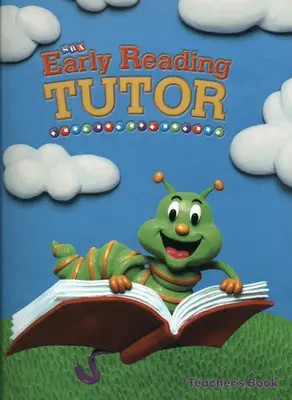 A one-to-one, 10-minute intervention, Early Reading Tutor is proven to increase phonemic awareness, alphabetic undertanding, decoding and spelling skills, identification of high-frequency and irregular words, and fluency.

With SRA's Early Reading Tutor you provide high quality, research-proven instruction for supplemental or Tier 2 intervention to help your students in Grades K-2 become successful readers.  The program uses explicit and intense instruction in phonemic awareness, phonics, and fluency.  The brief 10-minute sessions allow students to remain in their core reading program and help ypu quickly bring them up to grade level.
SRA's Early Reading Tutor provides 110 well researched, carefully planned lessons that have been shown to increase reading performance
Lessons include skills identified as essential to strong reading performance—phonemic awareness, phonics, passage reading, spelling, and  fluency
Each offers intense, explicit, carefully instruction to ensure that students overcome common reading problems
Each provides the practice and consistent review of skills at-risk learners need to overcome gaps.
Each includes measures that indicate when it is necessary to reteach a critical skill error-correction so learners stay on task and are successful.
Well-structured tutoring sessions help paraprofessionals and volunteers fill the role of reading instructor.
Straightforward lessons effectively show tutors exactly what and how to teach.
Detailed scripts help tutors communicate what the student needs to learn in clear, consistent language.
Fast paced activities help tutors move quickly from one skill to the next and stay on schedule to increase the time spent on reading.
Carefully sequenced, day-to-day exercises provide the structure needed to develop self-sufficiency and grade-level reading skills.
Regular assessment allows instruction to be adapted to the individual learner.
Placement procedures provide multiple points for program entry so students receive instruction at the appropriate skill level.
Mastery Tests appear at the end of every fifth lesson to pinpoint problem areas and ensure that learning is taking place.
Lesson progress is tailored to each student based on mastery of skills—students may advance to the next Mastery Test, continue with the next lesson or repeat lessons for remediation.
Directions for using DIBELS for screening, progress monitoring, and decision making give you confidence that the intervention is closing the performance gap.