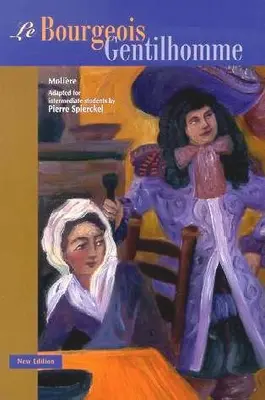 Classic Literary Adaptation: Le Bourgeois Gentilhomme
A French reader for intermediate through advanced students, Le Bourgeois Gentilhomme (Molière) is a best-loved 17th-century comedy which chronicles one man''s farcical attempt to climb the social ladder.

Students can read and appreciate this story at a relatively early stage of language acquisition. It is softcover and 96 pages in length.