Civil Rights: A Global Perspective
Grade 9–12
Inspire Tomorrow's Leaders
Across generations and borders, leaders have stepped forward to empower change and inspire others to work toward a better collective future. Today's students are tomorrow's leaders. Help them recognize their capacity and responsibility to stand up for what they believe in.

Civil Rights: A Global Perspective empowers students to examine and embody the non-violent social justice principles of Dr. Martin Luther King Jr. and other influential human rights activists from around the world. This digital curriculum can be implemented in a variety of instructional settings to help students build an understanding of the global struggle for civil rights while learning how they can make a difference.
Teaching the Past, Exploring the Present, and Building the Future

Civil Rights: A Global Perspective exposes students to wide-ranging human rights issues of the past and present while equipping them to communicate, negotiate, and advocate for important causes much like the figures they study. Activities throughout the program encourage cooperation, respectful debates, diversity of opinion, and persuasive argumentation while pushing students to imagine and strive toward a better future.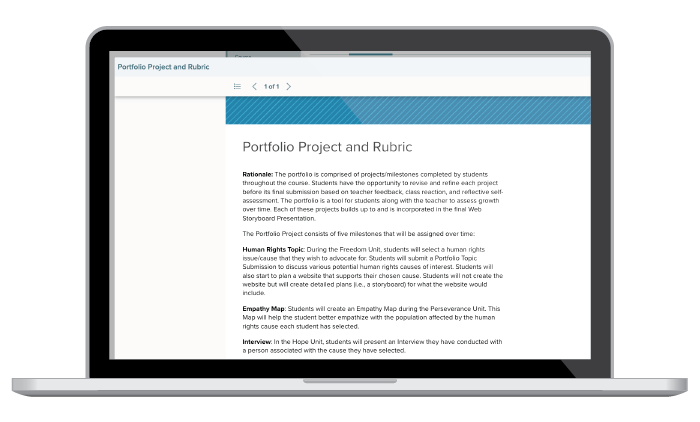 Portfolio Project
As students begin the program, they each select a human rights topic of interest. Throughout subsequent units, they will complete projects on this topic and ultimately create a website storyboard to raise awareness for their cause. 
Projects include: 
Topic Proposals
Empathy Maps
Interviews
Dream Speeches
Web Storyboard Presentations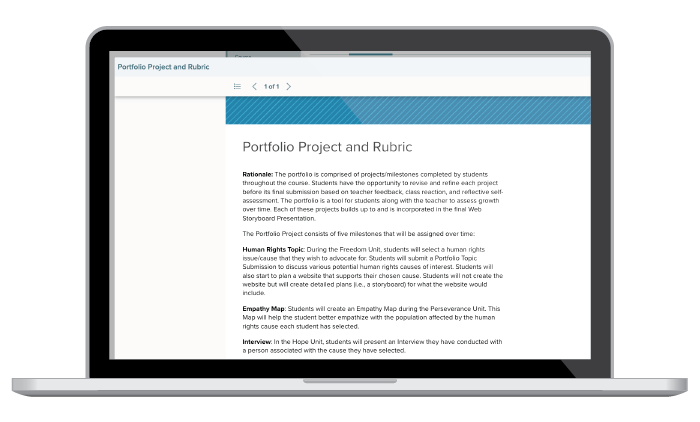 Endorsed by Ambassador Andrew Young
Hear from Ambassador Andrew Young, a key Civil Rights leader and confidant of Dr. Martin Luther King Jr., about the important work accomplished by Civil Rights: A Global Program.
The Ambassador Andrew Young HBCU National Scholarship Program
McGraw Hill is delighted to have made an investment in the Andrew Young HBCU National Scholarship Program, honoring students who share the unifying, non-violent principles of Dr. King and Ambassador Young. 

High School students who have completed Civil Rights: A Global Perspective and are interested in attending an HBCU may submit applications beginning in February of their senior year.
To learn more, visit 2023-2024 TMCF | Andrew Young Scholarship.