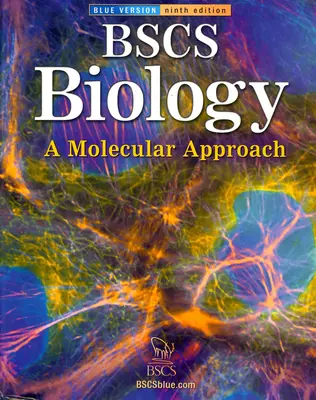 BSCS Biology: A Molecular Approach
BSCS Biology: A Molecular Approach (Blue Version) challenges gifted and honor students to think scientifically, to integrate concepts, to analyze data, and to explore complex issues. This research-based program, developed with funding from the National Science Foundation, supports an inquiry approach to biology.

BSCS Biology: A Molecular Approach provides students with the background information needed to ask their own research questions and to conduct their own investigations. Over 60 in-text labs create positive opportunities for students to engage in inquiry learning.
With BSCS Biology, you can:
Reflect the latest information in molecular biology with updated content and labs.
Measure several levels of student abilities with a sequence of assessment options as students apply their knowledge to major concepts.
Challenge your Pre-AP students with strategies in the Annotated Teacher Edition to delve deeper and think critically about the lesson.