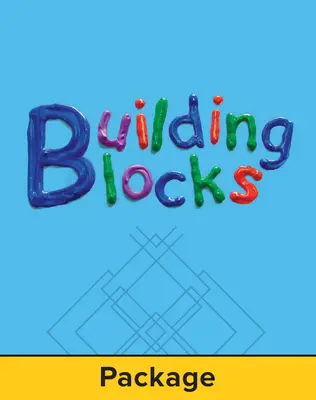 Building Blocks Pre-K © 2013
Building Blocks™ embeds mathematical learning in PreK students' daily activities—from designated math activities to circle and story time—to relate informal math knowledge to formal concepts.

Providing a solid foundation for future math study, Building Blocks™ PreK:
Offers interactive, high-tech activities and low-tech, hands-on manipulatives.
Offers real-world exploration through manipulatives, computers, books, and more.
Engages students in mathematical thinking.
Emphasizes conceptual thinking and reasoning to improve skill acquisition.
Develops learning aligned with state and national standards: Number and Operations, Geometry, Measurement, Patterns and Algebra, Data Analysis and Classification.
Provides appropriate and ongoing use of technology.
Incorporates assessment with learning events.