Rise™ | Grades K–8 Mathematics and ELA
Learning in today's environment can be a challenge for teachers and students. Whether it's virtual, in a brick-and-mortar building, or a combination of the two, changes to the learning environment can impact each student's learning journey in different ways. But long-term lost learning doesn't have to be one of the consequences.
Rise
Identifies each student's learning gaps.
Creates a unique learning sequence and pace for each student.
Covers over 1,500 key grade K–8 learning objectives for math and ELA.
Includes a Recharge feature for reinforcement of topics and mastery.
Allows for in-depth progress monitoring and real-time feedback on content mastery. ReadAnywhere® app. Powered by a powerful adaptive learning engine.
Provides free offline access through the
How It Works
Rise is curated from McGraw Hill's proven content and is uniquely designed to ensure that students aren't revisiting lessons they've covered in other programs. Teacher assignments can focus on filling individualized students' gaps while also reinforcing mastery with students who are performing at grade level. Each grade-level objective presents the student with mini-cycles of questions to assess their learning progress. When students demonstrate they've learned an objective, they move on. Students who need more practice with a concept receive additional practice through the Recharge feature to reinforce their learning.
Powerful Reporting that Makes a Difference
Rise gives teachers and students the data and information they need to measure progress and engage with content to ensure mastery.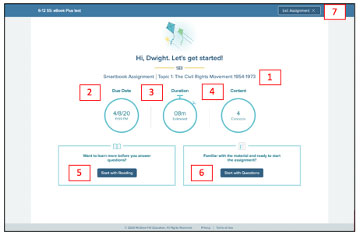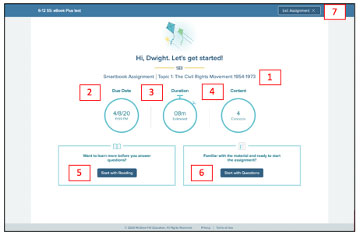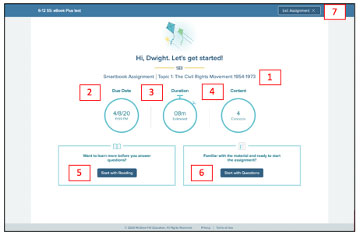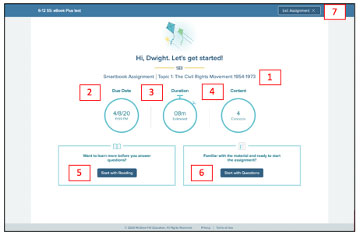 Students are able to build their learning path using prescribed support resources, a self-study Recharge feature, and a customized student reporting dashboard that allows students to view the objectives they've learned and the objectives where they need reinforcement.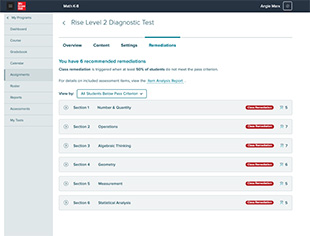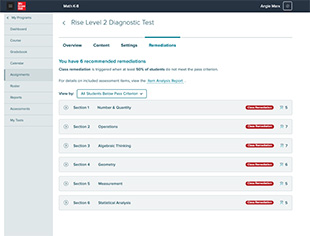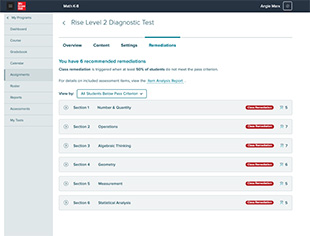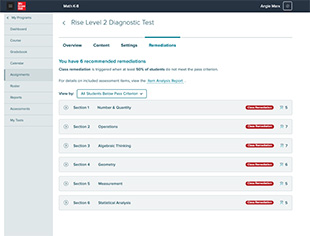 Rise Diagnostic Tests pinpoint concepts within Learning Domains that students find challenging. Teachers can use the recommendation to quickly address the needs of students who may require additional support.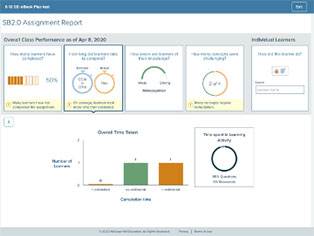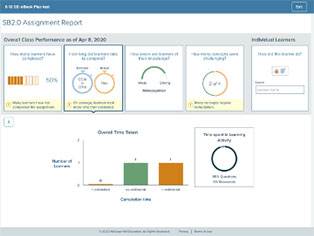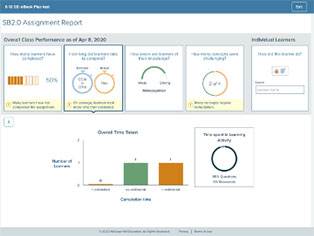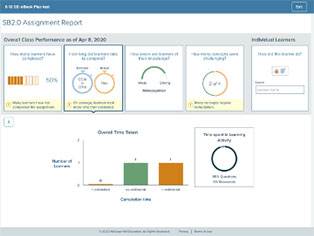 Teachers access a progress monitoring dashboard to identify students at risk or behind grade level, and the concepts and topics each student needs to master. Metacognition of students' confidence, overall class performance, and specific student's performance on assignments provides teachers with in-depth progress monitoring and real-time content mastery feedback.
With ReadAnywhere, students can download and complete their Rise assignments, making learning available anytime, anywhere. Once their mobile devises are connected again, assignments and progress save across all devices and their scores sync back to the teacher.
Features include:
Assessments with immediate feedback
Confidence ratings
Access to reading handbook
Prescribed concept teaching resources
Read aloud of resources
Real-time progress monitoring
Student report