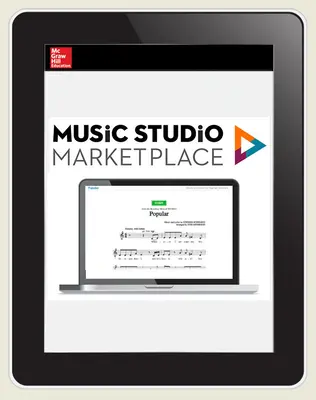 Music Studio Marketplace: Pop & Contemporary
The Pop & Contemporary course modules focus on creating, performing, responding, and connecting with music—with popular and contemporary songs that have been adapted for classroom use.

You'll find songs from America's pop culture including recent releases as well as songs that have endured the test of time.
Please review the brochure for complete song lists.