Welcome North Carolina Educators
Your partners at McGraw-Hill share your passionate belief that all students should have access to an education that ensures academic excellence and prepares them for success in college and career readiness. We are also educators, parents and life-long learners and we come to work every day because we, too, believe that Learning Changes Everything.
We understand the importance of the integration, practice and mastery of your state standards, and we welcome the opportunity to help move your students in the direction of success.
Math
---
Literacy
---
You became an educator to improve children's lives—a process that begins with literacy. With our continuum of differentiated literacy programs and learning platforms, you can precisely tailor literacy instruction to the needs of all your students. Our shared commitment and expertise can transform them all into the skilled readers, writers, and thinkers of the 21st century.
Wonders is a comprehensive English Language Arts/Development (ELA/ELD) program designed to meet the challenges of today's rigorous new standards through a wealth of research-based print and digital resources.Through its intentional instruction, inspiring content,and purposeful technology, Wonders prepares all students for college and career in the 21st century.
A powerful digital literacy curriculum designed to advance reading, writing, critical thinking, speaking and listening skills, with optional print support for districts in transition.
Social Studies
---
Intervention
---
Your students' literacy and mathematics needs are as unique as they are. Our literacy and mathematics instruction supports great teaching, empowering you to reach all learners and raise them to new levels of achievement.
Reading Mastery® Signature Edition (Grades K-5)
Reading Mastery® Signature Edition offers a highly explicit, systematic approach to teaching reading that has been proven successful in a wide range of schools, classrooms and districts.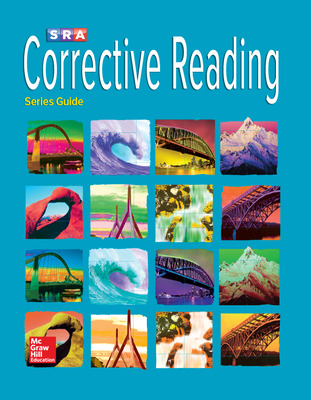 Corrective Reading (Grades 3-12)
Corrective Reading provides intensive instruction of critical skills and strategies to optimize learning for students whose reading difficulties place them one or more years behind their peers.
Number Worlds (Grades PreK-8)
Number Worlds flexible modular design allows for targeted and intense math remediation instruction. This programs accelerates math success for struggling students with a proven, comprehensive program. Using the games and activities in Number Worlds helps to keep students engaged.
Career Education