Sample Programs for AP®, Honors & Electives
Stay on Track to College & Career Readiness
Ensure students develop the academic and real-world skills and knowledge they need to make the successful transition from high school to college and/or into the workforce. Provide meaningful experiences in your honors, electives, and AP courses with purposeful lessons, extensive practice, and a variety of opportunities for concept mastery to lead them to success in college and beyond. Using the steps below, easily browse our catalog, explore our eBooks, or request a physical sample of our engaging programs.
Start Here
Our goal, like yours, is to help every student succeed on their learning journey. We are committed to delivering flexible, accessible, and personalized pathways to support you. Review the full suite of AP, Honors & Electives programs by browsing our latest catalog:
Sample eBooks
Take a closer look at our programs by visiting the interactive eBook library. Click the link below to explore the available options and request online sample credentials: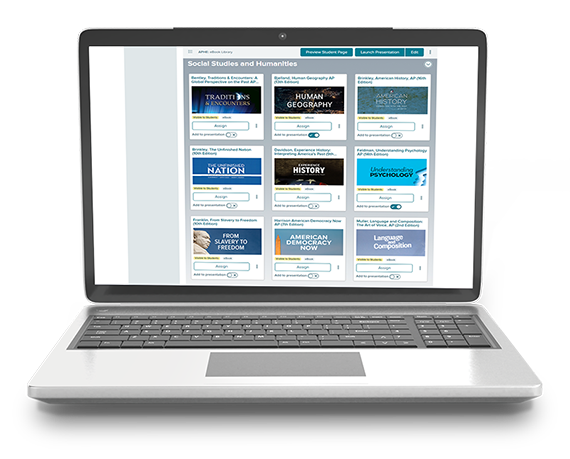 Sample Print
We invite you to request a physical copy of our curriculum and instructional materials. Fill out the form linked below to order your complimentary print sample: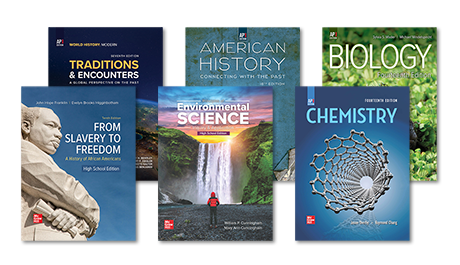 AP®, Advanced Placement®, and Advanced Placement Program® are trademarks registered and/or owned by the College Board, which was not involved in the production of, and does not endorse, these products.
Ready to Take the Next Step?
Connect with your Sales Representative to discuss your specific classroom needs and how we can help you guide every student on their path to success: