Standards-Aligned Science Programs
---
McGraw Hill is your partner in delivering comprehensive, standards-aligned content to meet the diverse needs of your middle school and high school students. Our goal is to deliver inquiry-driven, hands-on science that's fun and stimulating while preparing your students for success in college and careers.
Three-Dimensional Learning Guide for Middle School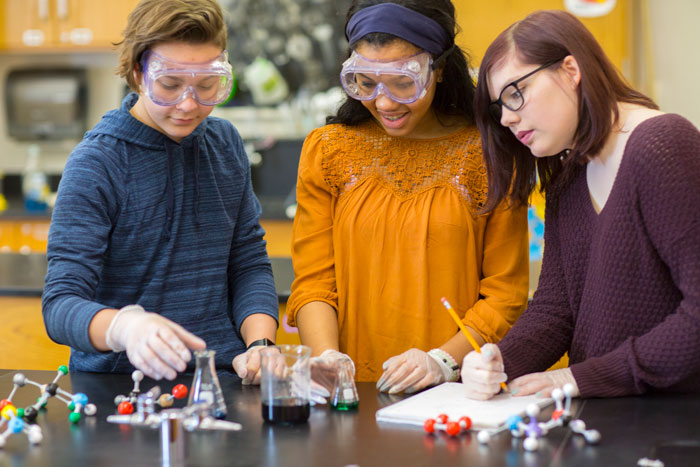 Glencoe iScience for Middle School
Interactive Science That Engages 21st Century Middle School Learners
See our New Lab Kits for middle school >

Tech-savvy students need more than just technology to become engaged. They need Project-Based Learning activities (PBLs) and hands-on investigations to experience science in real-world situations. Glencoe iScience provides these tools to motivate your students' science achievement.
Glencoe High School Science
Engage High School Students with the Best Science Solutions
Glencoe High School Science bonds students to science by connecting dynamic content with real-world investigations, engaging lab experiences, and a rich array of resources.