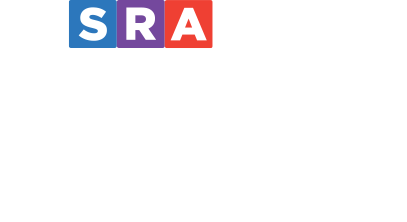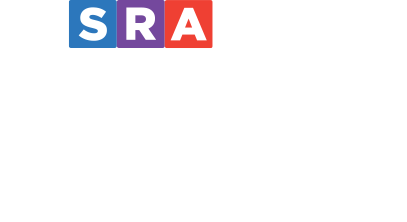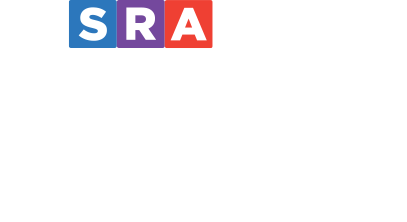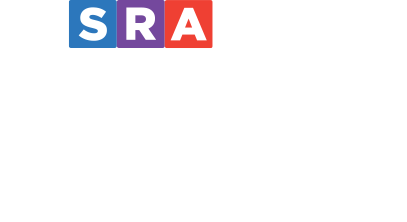 Pedagogy for SRA Reading Laboratory Leveled Reading Program
Self-Guided, Leveled Readers: Personalized, Independent Reading in your Classroom
SRA Reading Laboratory® is available for readers at all ages and skill levels. Each student's skill level is matched to color-coded, leveled reading selections. Use this chart to understand the level that is most appropriate for the needs of your students.
An easy to use chart is provided to determine the right lab for your students.
Labs 1 Series: Grades 1–3
Labs 2 Series: Grades 4–8
Labs 3 Series: Grades 7 and up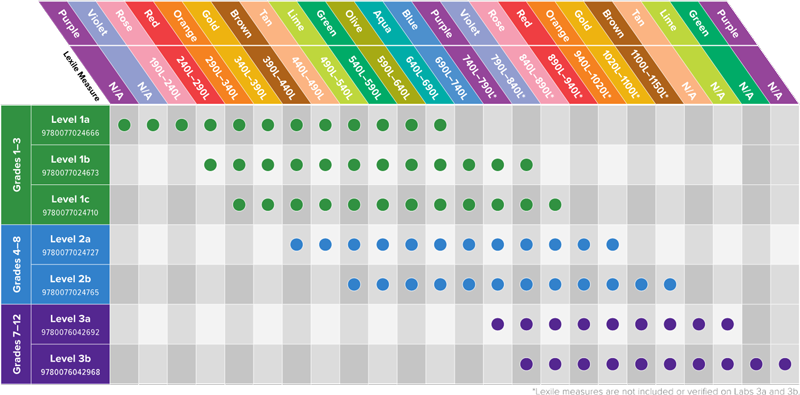 Color-Coded Student Motivation
The design of the program is simple: each student's skill level is matched to a color-coded, leveled reading selection. The reading levels gradually increase in complexity, and selections gradually increase in word count to keep students challenged as they progress through the program.
Know Your Color: Students place into the appropriate color level with aligned Lexile® range using the Starting Level Guide found in the Teacher's Handbook.
Read Independently: Students select a Power Builder within their color level based on what sparks their interest. Each Power Builder consists of a reading selection and coordinating questions focusing on comprehension, word analysis, vocabulary, and grammar.
Check and Revisit: After students complete a Power Builder, they check their work using a corresponding Key Card. Based on the results, the Key Cards may suggest students complete a Skill Builder to provide reinforcement and extra practice on specific skills missed within the Power Builder.
Self-Progress Monitor: As students progress through Power Builders within their color level, they record their score in their Student Record Book to monitor their progress over time.
Level-Up: Once they have made significant progress within their color level, they are ready to challenge themselves in the next color level.