Research and Success for Everyday Mathematics: A K–6 Math Curriculum
The University of Chicago Mathematics Project
Everyday Mathematics is developed by education researchers at the University of Chicago School Mathematics Project (UCSMP). This group is dedicated to helping children learn mathematics using a research-based approach.
Everyday Mathematics is the most research-grounded and field-tested elementary mathematics program available today.
When the program was developed, each lesson was field tested at each grade for a full year
800+ students participated in field testing 170 lessons
Open Response problems, as well as Open Response and Reengagement Lessons were field tested by 1,400+ students
Success for Everyday Mathematics
Third Party Research for Everyday Mathematics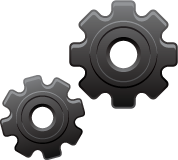 Sorry.
We seem to be having some difficulty finding this page.